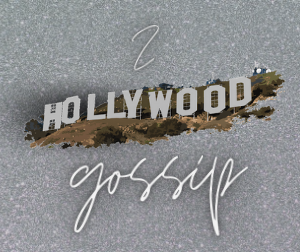 NOV 29 – DEC 3
Billie Eilish Named PETA's Person Of The Year
Billie Eilish tells Vanity Fair magazine that she has gotten her family name tattooed on her chest. "I have three tattoos now. I have one here that says 'Eilish'. [points to chest] 
Katy Perry raised over $100,000 on Giving Tuesday with her cover of The Beatles song "All You Need Is Love". It was available for download on the Internet. Proceeds are going to charity
 Adam Levine is sporting a new face tattoo. He got a rose inked onto the left side of his face by his eye 
a Golden Girls convention is being developed. Golden-Con will take place in Chicago on April 22, 2022. The convention will last for three days
 Britney Spears and her fiance are headed out of the country to celebrate her 40th birthday today. They boarded a private jet yesterday as Britney Instagrammed: "Oh the precious joy today !!! Me and my fiancé are so excited to be going away …. as you can see I'm not 800 pounds like the paps have me in pics  … I've been working out and it's real … whatever !!!! God thank you for being able to go out of the country !!!! I am blessed !!!!"
Dua Lipa An Madonna Hang Out At Fashion Awards Afterparty
Spotify Crowns Drake The Biggest Rapper Of 2021
NBC will ring in 2022 with Miley's New Year's Eve Party hosted by Miley Cyrus and Pete Davidson.
9-Year-Old Astroworld Victim's Family Declines Travis Scott's Offer To Pay For Funeral
Tiffany Haddish and Common have broken up after a year together. A source tells the magazine, "They are never in the same city together and both of them are just too busy for a serious relationship" 
Leonardo DiCaprio has sold his Malibu beach house for $10.3 million. He bought the home in 1998 for $1.6 million. The home has three bedrooms, two bathrooms and oceanfront views 
the Gucci family has released a statement regarding "House of Gucci". It reads: "The production of the film did not bother to consult the heirs before describing Aldo Gucci – president of the company for 30 years – and the members of the Gucci family as thugs, ignorant and insensitive to the world around them, This is extremely painful from a human point of view and an insult to the legacy on which the brand is built today"
"He's exactly what Kim needed after her divorce — someone to make her laugh and just have a fun time with. The end of her marriage was a very dark time for her and Pete has been the best antidote. He's flying back and forth and spending more time in L.A. when he can to see Kim. He's so into her and is always 'my girl' this and 'my girl' that."
Tiger Woods tells Golf Digest that he does not believe he will be a full-time golfer again because of the leg injury he suffered in his car crash earlier this year. "After my back fusion, for me, I had to prove it to myself — I had to climb Mount Everest one more time. I had to do it, and I did it. This time around, I don't think I'll have the body to climb Mount Everest, and that's OK
Ed Sheeran is launching his own clothing brand. He has vowed to plant a tree for every order he receives. Ed is selling $25 t-shirts, $50 sweatpants and $20 trucker caps. Ed has named his clothing line Bertie Blossoms.
Lindsay Lohan has gotten engaged to her boyfriend, Bader Shammas.   The two have been dating since 2020.  Bader lives in Dubai and is an assistant vice president at a credit company. 
Tom Cruise practiced a risky airplane stunt on Saturday. Tom was strapped to the wing of a 1941 Boeing Stearman biplane with a harness. The plane did several loops as Tom hung upside down. The paper says he was practicing a stunt for the next Mission Impossible movie 
Jimmy Kimmel is recovering from burning his hair, eyebrows and forearm hair on Thanksgiving. Jimmy was cooking a turkey when he accidentally ignited himself. He posted a picture of the damage along with the caption; "Happy thanksgiving everyone. try not to burn your hair and eyebrow off lighting the oven!
Brad Pitt is allegedly in talks to star in a Star Trek movie. "Star Trek 4" is going to star Chris Pine. Brad could play a villain in that movie or wait for Quentin Tarantino to possibly do a Star Trek film. 
Virgil Abloh, artistic director for Louis Vuitton and Off-White founder, has passed after years of secretly battling cancer.
"Virgil was not only a genius designer, a visionary, he was also a man with a beautiful soul and great wisdom," LVMH CEO Bernard Anault said.
TMZ reports that Abloh was the first black man to hold this position at Louis Vuitton. Abloh is survived by his wife Shannon and two children.
 Channing Tatum and his young daughter, Everly, opened a lemonade stand on Friday in Los Angeles. Chandler held a sign advertising 'Evie's Lemies'. He danced to draw attention to the stand. Actress Zooey Deschanel and her family bought lemonade from Everly.
 The Rock and Salt and Straw Ice Cream are teaming up for two new ice cream flavors called PB&J (Pretty Badass & Jolly) Coconut Banana Pancakes and Naughty Nutty, Tipsy Toasty Teremana Pecan Pie. The pints sell for $65 on Salt and Straw's website

NOV 15 – Nov 19
Ed Sheeran is busy promoting his new holiday song with Elton John. He posted a picture of himself wearing white furry snow boots and a red Santa dress. Ed had no pants on as he stood next to Elton John 
Gwen Stefani, Green Day and Machine Gun Kelly will all perform at the Staples Center in Los Angeles in the days leading up to the Super Bowl. The Big Game takes place on Sunday, February 13th 
Britney Spears is ready for more children. She posted, "I'm thinking about having another baby!!!"
Kanye West and Drake have ended their feud. They recently met in Toronto to hash things out. Kanye has invited Drake to perform with him at an upcoming benefit concert 
Travis Scott is facing over $750 million worth of lawsuits from his AstroWorld concert tragedy. At least 125 fans are suing him. 
 a 22 year-old Toronto man makes $5,000 per appearance for impersonating Drake. Izzy Drake says, "People DM me, 'Hey, you wanna come to my event?' Cause they can't pay Drake, he's too expensive."
Mike Tyson once died while tripping on a psychedelic toad venom. The NY Post quotes him as saying, "I 'died' during my first trip. In my trips I've seen that death is beautiful. Life and death both have to be beautiful, but death has a bad rep. The toad has taught me that I'm not going to be here forever. There's an expiration date."
Dionne Warwick posted that if "that young man" has her scarf, he should return it. "It does not belong to you. Box it up and I will pay the cost of postage, Jake."
Originally released 2012, fans suspect that Taylor is referring to ex-boyfriend, Jake Gyllenhaal.
Harry Styles is launching his own beauty line called Pleasing
 The Kid Laroi is taking a break to record new music. 
9.6 million people watched Adele's "One Night Only" special on CBS. It's TV's most-watched special since the Oscars 
the Jonas brothers and their family are opening a new restaurant in Las Vegas. Nellie's Southern Kitchen will be located inside the MGM Grand. The Jonas family opened a Nellie's in Belmont, North Carolina in 2016. The restaurant serves comfort food like chicken and dumplings and fried green tomatoes 
some of Taylor Swift's fans think her new song, "All Too Well", is about her ex-boyfriend, John Mayer. They have been threatening him. John responded with the following message; "I've been getting so many messages like these the past couple days. I'm not upset, I just tend to have a curious mind and feel compelled to ask. Do you really hope that I die?"Most Swifties think the song is about Taylor's ex, Jake Gyllenhaal. 
Kanye West has released a new version of "Life of the Party". He and Andre 3000 recorded the track with a diss about Drake. The new version is missing the diss
Megan Fox and Machine Gun Kelly are talking about eloping. A source tells the magazine, "They're talking very seriously about eloping in Las Vegas then throwing a massive party in Los Angeles for all their friends and family."
 American Idol is in Nashville for auditions. Luke Bryan, Katy Perry and Lionel Richie went to Luke's bar where they jumped on stage and performed in front of a packed house. Luke sang while Katy and Lionel danced and clapped behind him 
Harry Styles is launching his own beauty line. It's called Pleasing and will be available starting on November 29th. He says, "It's starting with nail polish because that was kind of the birth of what it was for. Me seeing a color on a flower or a wallpaper or something and thinking, 'Oh, I wanna put that on my nails.' It was a fun little project, but during the pandemic, and when we eventually named it Pleasing, it felt like it was so much more than nail polish."
Adele tells Rolling Stone magazine that she met her boyfriend, Rich Paul, on the dance floor at a friend's birthday party. She says he is incredible, open-hearted and easy to get along with 
Starbucks is celebrating the release of Taylor Swift's new album, "Red (Taylor's Version)" , by selling a new drink called Taylor's Version. It is a grande caramel non-fat latte
Cardi B Tweet of the Day: "Sooo guys I can't believe I met Halle Berry…and let me tell you this tea, her skin is so soft…I wanted to bite her shoulder." 
Megan Fox wants kids with Machine Gun Kelly. 
Mel Gibson is going to direct and star in Lethal Weapon 5. Production will start next year. The last Lethal Weapon movie opened 23 years ago. 
Taylor Swift Debuts 'I Bet You Think About Me' Video Directed By Blake Lively
TMZ reports that Britney Spears is looking forward to making new music now that she has been freed from her conservatorship.  
Her lawyer wants her father Jamie Spears and the management company TriStar Sports & Entertainment to be investigated for the roles in the "corrupted" conservatorship.
Let the celebration continue! Paris Hilton and Carter Reum continued their epic wedding celebration this weekend with a carnival at the Santa Monica Pier. The 40-year-old wore a Barbie-inspired wedding outfit Friday night: a full-length, asymmetrical hot pink gown with tulle and mesh overlay embellished with bling. She also wore pink, heart-shaped sunglasses and a pink wedding veil. 
Adele sang "Make You Feel My Love" to a newly engaged couple during her One Night Only concert special. She also performed three new tracks from 30, "I Drink Wine," "Hold On," and "Love Is A Game." The "Hello" singer revealed to Oprah that her relationshpi with Rich Paul is the first where she has loved herself and "been open to loving and being loved by someone else." 
She insists that she was body positive before and she is body positive now, after losing weight. 
NOV 8 – NOV 12
Adele tells HelloMagazine.com that she recently adopted two new puppies. "My spark of joy right now is my two new puppies. They are always running around and playing. They make me smile every time I see them."
Blake Shelton and Gwen Stefani were a Wheel of Fortune answer during Monday night's episode. The category was "Husband and Wife". The correct answer was 'Gwen Stefani and Blake Shelton'. Gwen posted a video from the show along with the caption; "Never in my wildest dreams or prayers !!!"
Ed Sheeran tells GQ magazine that he once stole a bottle of hot sauce from a restaurant. "Before Nando's put Nando's sauces in big supermarkets I stole one of the big bottles. I put it in my bag, got on the tube, the bottle smashed, covered my whole bag in extra hot sauce. Karma basically happened."
Travis Scott allegedly went to a Dave & Buster's following the AstroWorld Festival tragedy. A source tells the magazine, "Travis didn't know the severity of the situation when he arrived at the party, as far as timing, this remains consistent with the fact that no one including the police had publicly confirmed the gravity of the events that had taken place."
Elton John, Young Thug & Nicki Minaj – Always Love You
 Paris Hilton and Carter Reum will get married at her late grandfather's estate in Bel Air, California tomorrow. The couple was originally going to get married in a church, but decided on the estate instead. 
Versace is making Britney Spears a custom bridal gown for her wedding 
to Sam Asghari. The TV show says Donatella Versace is personally involved in the making of the dress. Britney has been modeling pink wedding dresses online 
People has named one of Marvel's superheroes Paul Rudd as their "Sexiest Man Alive" for 2021, but it isn't the one everyone expected.  Despite rumors that Chris Evans would be the cover star for the annual "Sexiest Man Alive" issue,
Cardi B recently met Robert Pattinson at a Hollywood event. She took a selfie with him and captioned the shot with; "Look who I met the other day! I felt like a teen! Come on. Look at my friend, guys." 
Kevin Hart stunned students at his alma mater in Philadelphia on Friday. He went to George Washington High School to talk to students about being financially responsible. Kevin says, "You know, a lot of good things happened to me at this high school, a lot of great relationships were made and I can see some of those faces that came here today so I can say, all in all, it's pretty dope."
Tom Hanks tells the Smartless Podcast that he wants to star in a Marvel movie.  "Here's the problem. First of all, they've never called me once. Never. And I think one of these days, they will and they'll say 'Is there any way you would consider playing the secretary of defense?' A guy who comes to 'help us all from man!'" 
Kim Kardashian and Pete Davidson don't care that she is 41 and he is 27. A source tells the website, "Kim doesn't care about the age difference or what anyone else thinks. 48 kate beckinsale. Kim Kardashian and Pete Davidson have officially moved into PDA mode
Eight people killed and  more than 300 people injured following a stampede at Travis Scott's Astroworld festival in Houston on Saturday night (November 6th). According to Billboard, more than 25 people were rushed to the hospital following the tragedy. Scott posted a video on Instagram, responding to the tragedy, saying, "I just want to send out prayers to the ones that was lost last night." He continued, saying that he had no idea what was going on in crowd, saying that he could "just never imagine the severity of the situation." He added, "I'm honestly just devastated. I could never imagine anything like this happening."  Meanwhile, Travis and Live Nation have already been hit with two lawsuits following the tragedy — with one injured fan suing for $1 million.
Chris Pratt Speaks Out After Backlash
Chris Pratt infuriated many when he praised his wife Katherine Schwarzenegger for giving birth to a "healthy daughter." Many interpreted this as a commentary on his son with ex Anna Faris, who has multiple health issues. 
NOV 1 – NOV 5
Billie Eilish is going to guest star on the upcoming season of Sesame Street. The new season premieres on HBO Max on November 11th 
Jay-Z quit Instagram after one day. Over 1.8 million people followed him in less than 24 hours. 
Ed Sheeran Rushed His Album Because Adele Booked All The Vinyl Factories
 Wiz Khalifa's ex-assistant, Jason Gonzalez, is suing him for $70,000. Gonzalez claims Khalifa owes him for unpaid wages and for failing to reimburse him for groceries and other expenses. 
'Top Gun" fans are heading to the USS Lexington in Corpus Christi, Texas to watch the film on the flight deck. The boat is holding an 80's party tomorrow night, which will culminate with Tom Cruise's movie being shown on a movie screen alongside an F-14 aircraft. Tickets cost $25 
 Kim Kardashian and Pete Davidson were extremely flirty during their Wednesday night date in New York City. A source tells the newspaper, "They were smiling and laughing a lot and seemed genuinely affectionate with each other. But there was no Kravis-style (Kourtney Kardashian and Travis Barker) PDA."
Steven Spielberg has sold his 282-foot superyacht. The Seven Seas was for sale for $160 million. The vessel has 20 guest rooms, nine staterooms and room for a crew of 28. Amenities include a sauna, a steam room, a health club, a pool, a beach club, a bar, a speedboat, a helipad and a private jacuzzi in Steven's bedroom 
Robert Downey Jr. dressed as a human doggie pinata for his daughter's 7th birthday. His daughter and her friends grabbed pool noodles and pummeled Robert. He posted a video that was captioned with; 'For my dearest daughter AVRI's 7th bday I gave the kids what they want. Which is clearly mob violence.'
 Ed Sheeran has gotten a back tattoo of his daughter's footprints 
Dua Lipa is releasing a limited edition Christmas merchandise line. She plans to sell sweatshirts, sweatpants, beanies, ornaments, stockings, cards, wrapping paper and mugs. Her collection is available on her website and ranges in price from $15 to $85 
Taylor Swift is going to be the musical guest on "Saturday Night Live" on November 13th. Ed Sheeran will perform this weekend once he is done quarantining because of the Coronavirus 
Zayn Malik's record label, RCA Records, has dropped him in the wake of his fight with Gigi Hadid's mother, Yolanda. 
 William Shatner's Star Trek gun is being auctioned off. The gun was used to capture Commander Mitchell during a 1966 episode. It is expected to sell for $500,000 tomorrow. The metallic blue rifle is made out of wood 
 Eva Mendes is allegedly ready to marry Ryan Gosling. A source tells the magazine, "She is done pretending that she and Ryan [Gosling] are husband and wife after 10 years together.
Cardi B will be hosting the 2021 American Music Awards later this month.
The show is scheduled to take place live from the Microsoft Theater in Los Angeles on Sunday, Nov. 21, at 8 p.m. EST/PST on ABC.
Zayn Malik recently pled no contest to shoving Gigi Hadid's mother, Yolanda, at his Pennsylvania home. He has been ordered to attend anger management classes and perform community service. Gigi was out of the country during the fight. Zayn and Gigi have a child together.
 Kanye West's truck fleet is being auctioned off. He sold all of his trucks and SUVs back to the Cody, Wyoming Ford dealership where he bought them. The dealership is now auctioning off a 2016 F-350, a 2017 F-250, a 2018 F-150 Raptor and a 2019 F-150 Raptor.
Ed Sheeran is writing a song for season three of "Ted Lasso". He tells NME magazine, "I'm obsessed with it. It's one of these shows where I'm constantly recommending it to people and they're watching it instantly. I just think it's great. I got asked to do a song for the next season."
Harry Styles dressed as Dorothy from The Wizard of Oz for Halloween. He performed "Somewhere Over the Rainbow" during his Madison Square Garden concert on Saturday night. 
Justin Bieber dressed in a bear onesie for Halloween while his wife, Hailey, went as Catwoman 
Lizzo dressed as Baby Yoda for Halloween. She went to a Hollywood Halloween party on Friday where she grabbed a mic and performed. Fans had no idea who she was. 
Kim Kardashian and Saturday Night Live star Pete Davidson recently went to the Knott's Berry Farm amusement park together. They were seen holding hands on a roller coaster. The couple met through mutual friend Machine Gun Kelly. They insist they are just friends Gawker claims Kim and Pete spent the night together at a Los Angeles hotel 
Kal Penn came out over the weekend and is getting married to his partner Josh. They have been dating for 11 years
OCT 25 – OCT 29
Ed Sheeran tells NBC that his stint as a mentor on 'The Voice' is the longest he's been away from his daughter since she was born. "This is the longest I've been away from my daughter, and I don't know how on Earth people do it. I don't know how I'm gonna go back to touring and leave her at home. I'm going to have to bring her to every show I do now!"
 the state of California is suing Kanye West for illegal shipping delays. His Yeezy shoe brand did not ship items within 30 days and then did not notify consumers about the delay or give them the opportunity for a refund. No word on how much the state of California is seeking 
Drake was recently spotted wearing a Richard Mille watch that is worth $2.2 million. The rare watch is silver and has a transparent face. 
Justin Bieber Is Top Nominee For Upcoming People's Choice Awards
Justin Bieber is leading the way with 10 nods. Lil Nas X is the 2nd highest leader with six nods. Olivia Rodrigo and Doja Cat are tied for third place with five nominations each.
SELENA GOMEZ FANS STILL THINK SHE'S DATING CHRIS EVANS: Selena Gomez fans will not give up on the hope that their favorite singer is dating Chris Evans.  Selenators recently noticed the reflection of a brunette in the lower left corner of a video showing the Captain America star playing the piano in his Instagram Story.  Earlier this month, Evans and Gomez's followers started speculating that they could be dating or hanging out after they noticed the Marvel actor was following the pop star on social media.
Adele performed a secret show at the famed Griffith Observatory in Los Angeles on Sunday night. The performance was taped for her November 14th CBS special titled "Adele: One Night Only".
 Maroon 5 was recently performing in Los Angeles when a fan jumped on stage. The woman grabbed Adam Levine before security removed her. 
he Jonas brothers are going to take part in a roast on Tuesday, November 23rd on Netflix. The streaming service says,  "Jonas Brothers Family Roast is a one-of-a-kind comedy special of epic proportions that celebrates the universal truth that no one can get under your skin quite like your own family."
one of Drake's friends recently bought him a Rolls-Royce Phantom for his 35th birthday. Drake used to rent the car to 'keep up appearances', but now owns it 
Adidas is going to release a new Yeezy boot next month that will cost $250. The boots have a sneaker-like sole attached to insulated uppers 
 Keanu Reeves recently bought Rolex watches for the John Wick 4 stunt team. The four stuntmen all got watches that were engraved with the words: "Thank You …Keanu … JW 4 … 2021". Keanu gave the watches to the team during a wrap party.
Ed Sheeran And Eminem Became Pen Pals Over An Interesting Shared Hobby collecting cassette tapes
Gwyneth Paltrow tells Drew Barrymore that Harry Styles joining the Marvel Cinematic Universe makes her want to return to Marvel movies. "Maybe Pepper Potts can intersect with the Harry Styles of it all. 'You just put him without a shirt on and there you go."
Ed Sheeran has the coronavirus. He posted, "Hey guys. Quick note to tell you that I've sadly tested positive for COVID, so I'm now self-isolating and following government guidelines. It means that I'm now unable to plough ahead with any in-person commitments for now, so I'll be doing as many of my planned interviews/performances I can from my house," wrote Sheeran. "Apologies to anyone I've let down. Be safe everyone x."
Ed is scheduled to release his new album on Friday and is the musical guest on Saturday Night Live on November 6th 
Lizzo posted a video of herself doing the splits. Her stretch coach, Wade Bryant, filmed the video on Saturday. 
Drake celebrated his 35th birthday with a Narcos-themed bash.  Offset, Jack Harlow, Future, and 24kGoldn all attended and dressed like characters from the show 
 Ryan Gosling is going to play Ken in the new Barbie doll movie starring Margot Robbie. The film is expected to start shooting early next year. Ryan cleared part of his schedule to do the film. 
Shawn Mendes held a surprise virtual concert on Facebook Messenger.
According to Rolling Stone on Friday (October 22nd), the hour-long show, titled "Shawn Mendes: A Wonder Concert & Conversation," consisted of cuts from Mendes' new album, Wonder, and a conversation about activism. The show also featured special guests Miguel and King Princess.
OCT 18 – 22
Harry Styles is joining the Marvel Cinematic Universe as Thanos' brother Eros. No word on what Harry's first movie will be. 
Celine Dion is postponing her Las Vegas residency shows for medical reasons. The website claims she is dealing with persistent muscle spasms that make it hard for her to perform 
Red Sox fans have been trolling Alex Rodriguez during the American League Championship Series in Boston. Following the Red Sox-Astros game on Monday, fans gathered behind the Fox TV set and began chanting  'J Lo', 'Aff-leck' and "She left you with Ben Affleck!" One fan yelled, "Hey A-Rod what's your favorite Ben Affleck movie?"
The Weeknd Teases New Track With Swedish House Mafia. Moth to a Flame
Drake has unfollowed Kanye West on Instagram after five years. According to Rap-Up, fans noticed that Drizzy no longer followed the Donda rapper, but he is still following the Kanye parody account @KanyeDoingThings. Kanye doesn't currently follow Drake.
Leave it to Angelina Jolie and her kids to be simultaneously glam and eco-friendly. On Monday, Jolie brought five of her six kids to the premiere of Eternals, with the crew dressing in vintage Jolie gear.
Her oldest daughter Zahara, 16, donned a silver beaded Elie Saab Haute Couture gown that Jolie, 46, wore to the 2014 Oscars.
Cardi B Pleads Not Guilty to Assault Charges, Could Face Years in PrisonCardi B has pleaded not guilty to charges stemming from a 2018 strip club brawl. According to Yahoo Life, The rapper heads to court next week for a hearing on the case. Cardi is being accused of orchestrating an attack on sisters Rachel and Sarah Wattley — also known as Baddi Gi and Jade, who were bartending at a club in Queens, NY. The sisters claim Cardi and two of her close associates allegedly threw glass bottles and drinks at them during the physical altercation. If convicted, Cardi and her friends face up to four years in prison.
Oprah is going to interview Adele as part of a two-hour special called "Adele: One Night Only" on November 14th on CBS.
Machine Gun Kelly was recently performing in Los Angeles when he stopped his show in order to kiss Megan Fox.
a judge has ruled that Kanye West can officially change his name to Ye.
 a high-quality copy of "Dune" has been leaked online. The much anticipated sci-fi movie can be seen in theaters and HBO Max this Friday. Warner Brothers is trying to get the film taken down
Guy Fieri is selling his own Halloween costume on his website. The $70 costume features sunglasses and a bleach blonde wig that's attached to a visor. There is also a bowling shirt and pair of shorts.
Kelly Osbourne has relapsed and checked into rehab for the seventh time
The Weeknd is moving his world tour to 2022. 
According to his social media, the After Hours til Dawn Stadium Tour will now kick off next summer. He writes, "Due to constraints of arenas and the demand for more shows I want to do something bigger and special for you which requires stadiums."Tickets will be refunded automatically, and ticket holders will be given priority access when tickets go on sale for the new dates.  
BRAD PITT RELEASES NEW CHAMPAGNE: Brad Pitt is releasing his first Champagne without estranged wife Angelina Jolie as part of the Chateau Miraval partnership. (She sold off her partnership to Tenute del Monde). Unveiled in 2020, Fleur de Miraval is a rosé champagne; this one is dubbed ER2 (Exclusive Rosé 20). It will cost $400, well worth it, Pitt told People: "With ER2, we pushed the limits even further. We created new extremes for quality."
Adele tells Vogue magazine that she owes much of her career to Amy Winehouse. "I feel like owe so much of my career to her. Because of her, I picked up a guitar, and because of her, I write my own songs. The songs that I got signed with are the songs I wrote completely on my own. If it wasn't for her, that wouldn't have happened. I owe 90 percent of my career to her."
Adele released new music late last week. Mashed magazine says Burger King acknowledged the new song by posting; "Adele's ex is currently getting grilled harder than our burgers."
Jay-Z and Beyonce are selling their New Orleans mansion for $4.45 million. The home used to be a Presbyterian church and now has seven bedrooms and eight bathrooms. It recently caught on fire. 
Jennifer Lopez's former manager, Rob Shuter, tells the Daily Mail that he believes she and Ben Affleck will soon marry. "Ben was the one that got away. When they broke up his demons were a secret. Since then, he has been very honest about his struggles and has confronted them. They had the right love at the wrong time. Now is the right time."
Megan Fox and Brian Austin Green have finalized their divorce. They have agreed to jointly legal and physical custody of their three sons. They are splitting all of their assets because they did not have a prenup
Miley Cyrus Announces 9th Studio Album
Kourtney Kardashian and Travis Barker are engaged! 
TMZ reports that the Blink-182 drummer popped the question at a beachside hotel in Montecito on Sunday (Oct. 17th).  Images show that the scene was set with candles and a heart-shaped ring of roses.  
Kardashian posted photos of the engagement to her Instagram page with the caption "forever @travisbarker."
The rocker's 15-year-old daughter, Alabama Barker, revealed some behind-the-scenes images of the couple's engagement dinner on her Instagram Story, including a picture of the reality star's giant ring featuring a massive oval diamond.  
The couple first went public with heir romance in February 2021.  This will be Kardashian's first marriage and Travis's third. 
OCT 11 – OCT 15 
Joe Jonas has sold his Encino, California mansion to Zedd for $15.2 million. The home has a marble fireplace, contemporary furnishings, a large bar, a second prep kitchen, a gym, a movie theater, a pool hall and a bar 
The Kid LAROI tells NPR.org that he has no idea how Justin Bieber found him at the beginning of his career. "I actually never asked Bieber how he found my [stuff]. He just DM'd me one day on Instagram and was just like, 'You got the sauce', and I responded back and was like, 'Yo, what's up? I'm a big fan'. He liked my message and that was it from there. How he found me, that's one of the mysteries of the universe."
Popeyes and Megan thee Stallion have teamed for a new hot sauce. The Megan Thee Stallion Hottie Sauce is made with Aleppo pepper, honey, and cider vinegar. And now franchise owner
Jonah Hill asked fans on Wednesday night to stop commenting on his body. He posted; "I know you mean well but I kindly ask that you not comment on my body… Good or bad I want to politely let you know it's not helpful and doesn't feel good. Much respect."
N Sync star Lance Bass and his partner are the proud parents of twins named Violet Betty and Alexander James. They were born via a surrogate. Lance posted; 'The baby dragons have arrived!!'
In a new oral history of Degrassi for AVClub, the show's writer James Hurst revealed that Drake wanted to quit the Canadian teen drama after his character Jimmy ended up in a wheelchair.  Drake later told Hurst the reason why, saying,  "All my friends in the rap game say I'm soft because I'm in a wheelchair." And I said, "Well, tell your friends in the rap game that you got shot. How much harder can you get? You got shot, and you're in a wheelchair." 
ROBIN WILLIAMS WANTED 'HARRY POTTER' ROLE: Robin Williams wanted to be in the Harry Potter films.  Director Chris Columbus told Total Film that the Oscar Winner wanted to play Professor Remus Lupin, who makes his first appearance in Harry Potter and the Prisoner of Azkaban.  However, Columbus had to break it to Williams that the franchise was not interested in casting any American actors. 
Pitbull feat. Anthony Watts & DJWS – I Feel Good
Adele's new album, "30", will be released on November 19th.
Lady Gaga was recently spotted on a flight to Las Vegas wearing a boa made of $100 bills. She was also carrying a $22,000 Hermes handbag. Gaga wore a $1,300 polka dot dress for the flight.
Howie Mandel was rushed to the hospital yesterday after fainting at a Woodland Hills, California Starbucks. He was there with his wife and his friends when he fell over and hit the ground. Paramedics took him to a local emergency room. He most likely fainted from low blood sugar.
Shaquille O'Neal is going to star in a new superhero movie. He is reprising his role as Steel in a new film based on the comic book character. Shaq's original Steel movie only made $1.7 million at the box office 
Guardians of the Galaxy director James Gunn tells MovieWeb that he wanted to turn the 1960s sitcom "Gilligan's Island" into an R-rated movie. The website quotes him as saying, "A true story: In the late 90's screen writing GOAT Charlie Kaufman pitched a movie version of Gilligan's Island where the islanders, starving and desperate, started killing & eating each other. Warner Bros wanted to do it, but Sherwood Schwartz, the creator, said no way. 
Bill Gates's daughter, Jennifer, is getting married this weekend on her horse farm in North Salem, New York. The 124-acre property was a gift from her father after she graduated from Stanford.
Cher is suing Sonny Bono's widow, Mary Bono, for withholding royalties from their 1960s hits "I Got You Babe" and "The Beat Goes On."  Sonny and Cher divorced in 1975 with the understanding that they would split revenue from the songs they recorded together. Cher claims Mary has not paid her 
Ashton Kutcher is investing in a new company called MeaTech. The company uses 3D technology to print cell-based meat, pork, chicken and animal free ground beef.  MeaTech extracts animal umbilical cords and then uses their cells as building blocks to grow their meat.
TED LASSO'S CURRENT CAST IS DONE AFTER SEASON 3: If Ted Lasso returns for a fourth season, you can say goodbye to the gang at AFC Richmond.  Showrunner Bill Lawrence told The Hollywood Reporter's TV's Top 5 podcast that all of the current character's storylines will conclude at the end of Season 3.  If the show continues beyond that, Jason Sudekis' character will be surrounded by a whole new cast. 
NETFLIX RENEWS 'YOU' FOR SEASON 4: Netflix has renewed You for a fourth season just days ahead of Season 3's October 15th debut.  The streamer made the announcement on Wednesday (Oct. 13th) in a promo featuring clips of the show's first two seasons. 
TOMMY LEE JONES REPLACES HARRISON FORD IN 'THE BURIAL': Tommy Lee Jones will replace Harrison Ford in Amazon's The Burial.  Deadline reports that Jones is set to star alongside Jamie Foxx in the film about a bankrupt funeral home owner who sues a rival businessman over a handshake deal gone wrong.
Adele was recently chatting with fans on Instagram when she said she's found a new way to drink wine. "Aperol spritz, I love that. Although 'cos I'm gearing up to come back I'm having to cut out my drinking. My favorite thing to do in lockdown was to drink wine."
Ed Sheeran tells The BBC that he once told a girl to dump her boyfriend because he wanted to date her. "I did that once when I was 14. I wouldn't do that now, leastways because I'm married. Because I don't really have much else to offer. I can't be like: "You should leave your boyfriend," and then disappear off on tour for four years.
Kanye West is selling his 3,800 acre Wyoming ranch for $11 million. He bought the property in 2019 for $8 million. The home is located outside of Cody and has eight lodging units, a restaurant, an event center, a corral, a bar and lake views
Lil Nas X tells Rap Up that he would like to collaborate with  SZA, Playboi Carti, Willow Smith, Azealia Banks, Kid Cudi, Tyler, the Creator, Ariana Grande, Lady Gaga, and The Kid LAROI.
Britney Spears' sister, Jamie Lynn, is releasing a tell-all book in January titled  "Things I Should Have Said". She says; "I felt a strong conviction to share my story, 
Warner Brothers is releasing three new Game of Thrones beers next week called Night King Double IPA, Ghost Visions Lager and Castle Black Stout. The Night King is fruity while the Castle Black Stout has hints of oatmeal and bourbon 
"Seinfeld" star Jason Alexander has been cast in the new animated Star Trek series "Star Trek: Prodigy". The series is about a group of young aliens that stumble upon an abandoned Starfleet ship 
DISNEY ON PATH TO SURGE PAST NETFLIX: While Disney+ may have had a few growth issues recently, it is still on target to surpass Netflix's subscriber numbers by 2025, according to the research firm Digital TV Research. The firm predicts Disney+ will have 284.2 million subscribers in 2026, to Netflix's 270.7 million. Amazon Prime, meanwhile, is forecast to hit 243.4 million. 
NETFLIX & WALMART TEAM UP ON MERCH: Netflix and Walmart are ready to cash in on megahits Stranger Things, Squid Game, Witcher and more with a line of products ahead of the holiday shopping season. Expect toys, apparel, games, books and other products. This is the first time the mega-streamer has teamed up with a national retailer.
The Weeknd has become a Goodwill Ambassador for the United Nations World Food Program. 
The Kid LAROI tells Billboard magazine that he uses his sunglasses to keep people from knowing what he's thinking. "I just hate talking about myself, to be honest. I'd rather not talk at all. My sunglasses are in part a defense against people trying to figure out what I'm thinking too.
Britney Spears is writing a new book about a ghost. She posted; "After being stuck in limbo for three years, she is a ghost who thrives off of her reflection in her mirror for existence!!!! She has no one she can trust but something happens and she figures out how to cross over to the world where her family is !!!! But what I will leave to the IMAGINATION is what she does when she crosses over …… besides learning to write her name again."
Kanye West has filed a trademark for a dating app. The app is reportedly going to be called Ye and is going after Tinder and OkCupid.
 The Internet reacts …
Catch me on YeezyMingle
Maybe now I'll finally be able to find the girl who loves him as much as I do
Tom Cruise made a surprise appearance at the Dodgers-Giants playoff game in San Francisco on Saturday. The team placed his picture on the Jumbotron as they blasted "Danger Zone". Tom smiled and then took a selfie with Lethal Weapon star Danny Glover. 
 Netflix is rebooting "That 70's Show" with a new series called "That 90's Show". Red and Kitty Forman's characters will be reprised by Kurtwood Smith and Debra Jo Rupp. Netflix is hoping Ashton Kutcher and Mila Kunis will star in the series 
Justin Bieber wants to have kids with his wife Hailey ASAP.  
In Justin Bieber: Our World, released on Friday (Oct. 8th), the "Peaches" singer said, "My intention for 2021 is to continue to set goals and have fun while doing them, make sure I put my family first, and hopefully we squish out a nugget." 
When Hailey responded with surprise at the proposed deadline, Justin suggested that they start trying at the end of 2021, adding, "It's up to you, babe." 
The couple tied the knot in 2018. 
Is Selena Gomez dating her celebrity crush? Fans thin so. Years after revealing that she had a crush on the Avengers Endgame star Chris Evans, 40, several clues on Twitter and TikTok seem to point to them dating. 
Rumors emerged after they were spotted leaving the same studio in L.A., and then they were photographed at a restaurant together – the backgrounds matched, even though they didn't pose together. 
Others noticed that the 29-year-old singer followed Evans on IG.
OCT 4 – OCT 8
Ed Sheeran is joining The Voice as a mega mentor. He will start mentoring contestants on Monday, October 25th
Adam Levine got a new butterfly tattoo on his neck when Instagram and Facebook went down on Monday 
Pink is selling her Malibu beach home. She wants $15 million for the house. Pink bought the home in June for $13.7 million. The modern home has a fireplace, contemporary furnishings and a beach in the backyard. Barry Manilow once owned it.
Adele is going to release her new song, "Easy On Me", on October 15th.
Sam Smith was paid $250,000 to perform "Stay With Me" at a wedding in Las Vegas. 
Justin Bieber is launching a new cannabis line called Peaches. His is selling seven marijuana cigarettes for $32 in Nevada and California.
Jack Harlow tells People magazine that he wants to be a Girl Dad. "I want a lot of children, all girls. I want, like 8 little girls running around my house."
Kelly Clarkson will receive a large raise when she takes over Ellen's time slot next year. 
Britney Spears turned down Tyra Banks' invitation to appear on Dancing With the Stars on Monday during 'Britney Night.
Adele and her new boyfriend, Rich Paul, are quickly falling in love.
Shakira has a secret offshore bank account with $16.4 million in it. It's in the British Virgin Isles and reportedly under scrutiny because she failed to pay tax on it.
Adam Levine was spotted power walking in Brentwood, California with blue hair 
Demi Lvato tells NBC that people don't believe her when she tells them she had an encounter with extraterrestrials.  "A lot of times when I tell people that I believe in this stuff they look at me like I've lost my marbles and that's ok, but it was cool to talk to people that also believe in some of the things that I do and realize we're all in this together."
Justin Timberlake and Jessica Biel are selling their LA mansion for $35 million. It sits on 10 acres at the end of a cul-de-sac in the Hollywood Hills. The home has mountain views and two pools.
Brtitney Spears thanked the #FreeBritney movement for their "constant relisience in freeing me from my conservatorship." 
SEPT 27 – OCT 1
Ed Sheeran tells Rolling Stone magazine that he fell into 200 degree water while touring a volcano. "Cherry and I were touring a volcano in Iceland, when I ignored a guide's directions to not stray from a path. As I got near a bubbling geyser, the thin crust of earth started to collapse beneath me, sending my feet into nearly 200-degree water. It was bad. I still have post-traumatic stress over it."
Nick Jonas tells LOfficielUSA.com that his wife, Priyanka Chopra, is his muse. ""I'm not shy about admitting that's the source of a lot, if not all of my inspiration when I'm writing
shawn Mendes and Camila Cabello recently had a public fight at a New York City restaurant. A source tells the magazine,  "Camila was hysterical, and Shawn seemed to be trying to comfort her. It felt like he was breaking up with her. 
Drake tells Rolling Stone magazine that his early career goal was to surpass Kanye West. "My goal early on was that I wanted to be better than Kanye West. He was always going to be the guy that I wanted to try to outthink and out-do. That's was the guy that I aspired to surpass."
a judge removed Britney Spears' father, Jamie, as her conservator yesterday. Radar Online claims Jamie wants Britney to pay his $1.1 million legal fee. Jamie originally asked for $3 million. Britney and her attorney, Matthew Rosengart, are refusing to pay the fee. The fee is from Jamie's conservatorship battle with Britney
Lil Nas X Has 11 Songs Charting On Billboard Hot 100
Adele's New Album Rumored To Be Released This WeekHer last album, 25 was released in 2015.
Khloe Kardashian Ad Is Too Hot For TVGood American's "Find The One" ad, featuring a topless Khloe Kardashian, has been rejected for TV and needs to be edited to show less skin to make it suitable for airing.
The Weeknd tells GQ magazine that he wants to start a family someday. "I eventually want a family. I know I say I don't, but I know I do. I want a wife. I want children."
the FBI is looking into whether or not Britney Spears' father, Jamie, tapped her phone and placed a secret listening device in her bedroom.
Lori Loughlin has landed a new acting job just months after being released from prison for bribing college admissions officials. She is reprising her role as Abigail Stanton on the GAC Family Network show "When Hope Calls". She played the character between 2014 and 2019 
Lindsay Lohan's mother, Dina, has pled guilty to drunken driving. She is expected to be sentenced to 18 days in jail and five years probation for rear-ending another car on Long Island. Dina left the scene of the accident and was driving on a suspended license when she was arrested 
Selena Gomez Nominated For Her First Latin Grammy
Kanye West Updates Donda, Removes Chris Brown Song Kanye West has updated DONDA on all streaming services — and he removed Chris Brown from the song "New Again." Kanye himself and the Sunday Service choir have replaced him with their own vocals.
Meawhile, Kanye bought a bachelor pad in Antwerp, Belgium this week.
The Kid LAROI Ditches Scooter Braun For Adam LeberBillboard reports that the split was "amicable."
The "Stay" singer is now being represented by manager Adam Leber, whose Rebel Management company also has Lil Nas X and Labrinth on their roster
KATE MIDDLETON GOES BOND GIRL: Prince William and Kate Middleton hit the red carpet for the U.K. premiere of No Time To Die, the final James Bond film starring Daniel Craig. For the event, Kate donned a gorgeous shimmering gold, full sleeve dress with a revealing neckline. 
BAM MARGERA TAKEN TO REHAB: Police have taken MTV alum Bam Margera to a rehab facility after an incident at a Tampa Bay hotel
Ed Sheeran's London doppelganger, Ty Jones, says he has to go out in disguise because of rabid fans
James Bond producer Barbara Broccolli tells The Hollywood Reporter that she and her production team won't choose a replacement for Daniel Craig until 2022. "We're not thinking about it at all, We want Daniel to have his time of celebration. Next year we'll start thinking about the future."
Who Will Be The Next James Bond After Daniel Craig? … According to Sky Bet Bridgerton star Rege Jean Page 11-4 Tom Hardy 13-8
Shaquille O'Neal went crowd surfing at the Lost Lands Festival in Ohio over the weekend. Shaq DJ'd the event. He ended his set by diving into the crowd. Several fans were crushed below his 350-pound frame 
DEMI LOVATO DISCUSSES UFO SIGHTING: Demi Lovato told E! News' Daily Pop all about their encounter with a UFO.  The singer said, "We went out into the desert in Joshua Tree and I basically saw this blue orb that was about 50 feet away, maybe less, and it was kind of like floating above the ground, just like 10 or 15 feet, and it was kind of keeping its distance from me. It was a beautiful and incredible experience."   The singer explores more about UFOs on their new series, Unidentified with Demi Lovato, which is set to premier September 30th on Peacock. 
BTS TO PLAY FOUR DATES IN LOS ANGELES: BTS will perform for four nights at LA's SoFi Stadium this fall. The septet will perform in person on November 27th, November 28th, December 1st, and December 2nd. It will be the first time the "Permission to Dance" singers have meet face to face with their fans since the 2019 BTS World Tour. The news arrives on the heels of their recent announcement of the live-streaming concert BTS Permission to Dance On Stage will be held on October 24th.  
SHAKIRA RELEASES 'DON'T WAIT UP' REMIX: Shakira has released a hot new remix of her explosive single "Don't Wait Up" with Grammy winning DJ & producer Riton. The remix comes on the heels of the July release of "Don't Wait Up" which has been streamed 66 Million times to date!  
Ed Sheeran tells the BBC that he is open to recording a James Bond theme song.  "There was some talk but it moved in a different direction. I'd always be up for it, and I have loads of ideas."
Eminem is opening a new restaurant in Detroit called Mom's Spaghetti Restaurant. "Mom's Spaghetti" is a reference to Eminem's song "Lose Yourself" from the film "8 Mile."
Doja Cat is launching her first makeup line with BH Cosmetics.
Machine Gun Kelly was performing in Louisville over the weekend when a concertgoer shoved him as he was singing. Kelly threw a punch before security intervened. Kelly finished the show.
Britney Spears is allegedly in talks to do a tell-all interview with Oprah Winfrey.
William Shatner is going to fly into space aboard Jeff Bezos' Blue Origin rocket. The 90 year-old is going to become the oldest person ever to be launched into space. The mission is going to be filmed for a documentary. 
Angelina Jolie and The Weeknd had another dinner date this past weekend. The two ate at Giorgio Baldi in Santa Monica. They were spotted leaving the restaurant together. A source says, "They're clearly not trying to hide the dinner date".
Scott Disick is done. After enraging fans and allegedly angering members of the Kardashian-Jenner clan by dissing Kourtney's relationship with Travis Barker in catty DMs that were leaked, he has unfollowed Kourtney, his most recent ex, Amelia Gray Hamlin and the rest of the Kardashian-Jenner clan on social media. 
KYLIE JENNER
Kylie Jenner, meanwhile, who is pregnant with her and Travis Scott's second child, shared a new baby bump pic on IG Stories, writing: "I really popped these last few weeks." She confirmed her pregnancy September 7th, but has not shared a due date. 
The pair share Stormi, 3. She has not revealed the gender of the child, and says they are waiting. 
SEPT 20 – SEPT 24
Ed Sheeran tells Rolling Stone magazine that he's open to playing weddings for people. "If you ever need a wedding band, I'm there. I've played at three of my friend's weddings and loved it. I always say, 'It's free if I'm free.' As long as you give me a lot of food and a bed, I'm there."
Joe Jonas and Sophie Turner have purchased an $11 million Miami mansion. 
The NY Post has revealed that the fake ponytail Kim Kardashian wore to this year's Met Gala cost $10,000. The tail was comprised of 75 inches of hair extensions. Cardi B and Missy Elliott regularly wear $6,000 ponytail extensions 
the producers of "The Voice" may be looking to replace Blake Shelton. A source tells the magazine, "After a decade on the show, producers are quietly looking to replace Blake with someone younger and more current. 
Blake Shelton and Gwen Stefani are planning a joint tour
While answering fan's questions on Twitter, Lil Nas X revealed that he wanted Lady Gaga to be on his new album, Montero. It didn't happen because he didn't finish writing the song, so he never sent it to her.He was also hoping to have Nicki Minaj record "Industry Baby" with him. He tried contacting Minaj, but he never got a response back from her.
He then recorded it with Jack Harlow and the song ended up charting at #2 on the Billboard Hot 100.He also revealed that later in the year, he plans to release "Empathy," an unreleased collaboration with Sam Smith.
Rihanna has opened up about her upcoming album. Speaking to ET Canada at her new Savage X Fenty fashion show, she said about the upcoming project, "You're not going to expect what you hear. Just put that in your mind. Whatever you know of Rihanna is not gonna be what you hear. I'm really experimenting, and music is like fashion. You should be able to play."
She added, "I should be able to wear what I want, and I treat music the same way. So I'm having fun, and it's gonna be completely different."
Kourtney Kardashian And Megan Fox Appear Topless For SKIMS
Justin Bieber and Hailey Baldwin are currently vacationing in Jamaica. Kendall Jenner and Phoenix Suns star Devin Booker joined them. A source tells the site, "They were in private lagoon cottages near each other. They had a great time swimming and wading in the lagoon. They did stand up paddling and spent a ton of time on the water."
Rihanna is selling her Hollywood Hills home for $7.8 million. The home was renting for $35,000 a month. It has a pool, a guest house, contemporary furnishings, a fireplace, a piano, a home theater, a spa and a pool hall.
Lil Nas X tells Billboard magazine that he sees a collaboration between him and Kid Cudi happening in the future. "Me and Kid Cudi on a song humming, singing, dancing and frolicking together would be amazing I feel like it's already going to happen. It's already happening in the future."
 Kelly Clarkson shades her ex-husband, Brandon Blackstock, on her new Christmas song. She posted lyrics that read: "And I'm gonna shop too much and dance in the snow/ Drink just enough to let us go/ Christmas isn't canceled, just you" 
Ariana Grande has allegedly broken several of the contestant rules in her contract for "The Voice". The magazine quotes her as saying, "I've broken every rule in my contract. I talk to them all, all the time. I'm like, DMing them. They're like, 'You're not supposed to do that.' And I'm like, 'Sorry.'"
Rebel Wilson has written a children's book called "Bella the Brave". It's based on her childhood and how she overcame shyness. The book will be released on October 27th. 
 Nicole Richie is okay after setting herself on fire. She was blowing out candles on her 40th birthday cake when her hair caught on fire. She and her family quickly extinguished the flames. 
Shawn Mendes Announces World Tour
HB to Jason Derulo who is 32 today…
Camila Cabello tells Collider magazine that she wants to do more acting now that she's done "Cinderella" Possibly an action film or thriller . "I would love to do more acting roles, for sure. I'd love to do more comedy. I think the drama would be really fun. Action would be really fun. Thriller would be really fun. There's so much. There's a lot there to explore it."
Lil Nas X tells RollingOut.com that he doesn't feel he needs to be a role model. "At first I felt a sense of responsibility. But now I kind of just don't care. It's not my job. Of course, I want to spread good ideals, but I'm not nobody's parents. At the end of the day, I'm just doing me and hoping everybody else is following the lead, and doing themselves."
the Porsche that Tom Cruise drove in his 1983 film Risky Business was recently auctioned off for $1.98 million. That's 47 times the value of a regular 1979 Porsche 928 that was not driven by Tom. Three Porsches were used for the movie. The one that was sold was used in the film's famous car chase 
Daniel Craig tells Radio Times magazine that he's almost naked for most of the new James Bond movie "No Time To Die". "Getting into shape for it was a lot harder than 15 years ago. Back then, I did it in three months, but this time, it took me about a year. Oh, I'm naked most of the way through the movie."
Kanye West has purchased a $57 million 4 bedroom Malibu, California home. The home has four bedrooms, ocean views and resembles a military bunker. Kanye now lives 30 minutes from Kim and his children
Kevin Bacon was recently doing his family's laundry when he posted a picture of Kyra Sedgwick's underwear. It was embroidered with: 'I [heart] KB'  The couple has been married for 33 years. She posted; 'Thanks for airing my dirty laundry
Dua Lipa tells Elle magazine that she brushes her lips when she brushes her teeth. "My greatest beauty discovery is brushing your lips when you brush your teeth. It gets rid of dead skin, so your lips are plumper.
Bruno Mas performed at a wedding over the weekend in Cape Cod. He received close to $1 million to sing for Troy Brown and Kristin Ryan at their wedding party. Troy's father is Motorola CEO Greg Brown
The Kid Laroi's North American tour recently sold out in under four minutes.
Jennifer Aniston tells Fox 5 that she is open to hosting a daytime talk show in the future. "I had so much fun when I hosted 'Ellen' last year. I would say never say never. It's not not in my future. But I, I do love that environment. It's fun."
Adele And Rich Paul Are Instagram Official: CEO
Megan Fox has been cast in a remake of Bonnie and Clyde. The original 1967 film starred Warren Beatty and Faye Dunaway as Clyde and Bonnie. It was nominated for 10 Oscars. Megan and her accomplice will rob a casino in the film 
 Bruce Willis and Mike Tyson are starring together in a new action film called "Vendetta". It will premiere in 2022. The film's synopsis reads;   "When his daughter is murdered, William Duncan (Standen) takes the law into his own hands, setting out on a quest for retribution. After killing the street thug responsible for her death, he finds himself in the middle of a war with the thug's brother (Rossi), father (Willis), and their gang, who are equally hell-bent on getting even. What ensues is a tense back-and-forth game of vengeance. By the end, William comes to find that the quest for revenge never has a winner."
Chris Rock tells MovieWeb that he almost starred in a Superman movie with Nicolas Cage.  "I was cast in Superman 20 years ago when Nic Cage was going to play Superman. I was cast; I had wardrobe fittings. I saw the miniature sets, and I was hanging out with Tim, and the whole thing fell apart. There's a part of me that's like, where's my superhero movie? I was this close."
SEPT 13 – SEPT 17
Katy Perry recently went shopping with Oprah Winfrey and Gayle King. They went to a children's store in Santa Barbara, California where Gayle shopped for her daughter, who's about to have a baby. 
Lizzo is open to starring in the remake of "The Bodyguard" with Chris Evans. 
Lil Nas X wants to record with Drake. 
Dave Chappelle is opening his own restaurant and comedy club in a former firehouse in Yellow Springs, Ohio. He says the club is near his home and will hold 140 people
Daniel Craig tells the James Bond podcast that he goes through 20 suits while filming a Bond action scene. "If I have a suit that's involved in an action sequence, I need 20 or 25 of them."
 Britney Spears wants to get married as soon as possible. A source tells the website, "She would love a beach ceremony at a tropical destination. It will be a small wedding."
a new book, titled "How to Save a Life: The Inside Story of Grey's Anatomy," claims Patrick Dempsey terrorized the cast and crew of the show before leaving.
Lil Nas X Throws Baby Shower For New Album Montero
Report: Kanye West Cheated On Kim Kardashian With 'A List Singer'
Australia's National Science Agency has named a new rainbow-colored insect after RuPaul.  The long legged insect is now known as Opaluma RuPaul.  The name Opaluma is Latin for opal.
Dr. Brian Lessard Instagrammed; "Category is: new species extravaganza!! Introducing the @rupaulofficial soldier fly that I named for its charisma, uniqueness, nerve and talent, with legs for days! Opaluma is an entirely new group of species (called a genus) that means 'Opal thorn' in Latin. The flies look like tiny gemstones buzzing around on the forest floor and have distinct thorns tucked under their abdomens!"
filming on Indiana Jones 5 is in jeopardy because 50 crew members have contracted the Norovirus. The crew members were sent home from the Buckinghamshire, England set. The Norovirus is also known as the Winter Vomiting Bug. A source tells the newspaper, "The crew have been dropping like flies. There's also a lot off with Covid, so it's been a double whammy. Over 50 people have been struck down, but luckily that doesn't include the big stars."
Nicki Minaj refused to attend last night's Met Gala because they wanted her to be vaccinated. She posted; "They want you to get vaccinated for the Met. if I get vaccinated it won't for the Met. It'll be once I feel I've done enough research. I'm working on that now. In the meantime my loves, be safe. Wear the mask with 2 strings that grips your head & face. Not that loose one" 
Britney Spears' engagement ring cost $70,000. A source tells OK! magazine, "Britney has told Sam that he is her soulmate and that she is so grateful to have him, especially during these hard times."
Conor McGregor and Machine Gun Kelly's scuffle at the MTV Video Music Awards was allegedly caused by McGregor sending messages to Kelly's girlfriend, Megan Fox.
hings are heating up between Kaley Cuoco and Pete Davidson. The two were recently spotted at a New York Italian restaurant called Lilia. Two friends joined them. Kaley and Pete sat on the same side of the table. 
Jay-Z is in talks to purchase the Denver Broncos.
Amazon founder Jeff Bezos may also buy the team. The team is valued at $4 billion which is 2% of Jeff's net worth. That's the same as the average American family spending $2,500 on something. Brobible says Jeff could buy every NFL team and still have $90 billion left over 
Coldplay To Release Collab With BTS Later This Month
Scientists Potty Train Cows: Scientists at the University of Auckland in New Zealand recently set out to potty train 16 cows using a 'Moo Loo' they invented. The researchers rewarded the cows with sweet treats. Eleven of the 16 cows were fully potty-trained within 15 days. Researchers say the cows are as smart as children, ages 2 to 4.
Ed Sheeran once took Taylor Swift to his favorite London pub. The Daily Star quotes him as saying, "I took Taylor there once, but when I took Taylor no one really clocked who it was, it was like a week later that the person behind the bar was like, 'Did you bring Taylor Swift in here last week?'" 
The Backstreet Boys have postponed the release of their Christmas album because of the coronavirus. They released a statement saying, "With the current state of the world still limiting our travel and causing small things in these processes to take much longer, we have decided to wait until 2022 to release our Christmas album and subsequently will be canceling our limited Las Vegas run of Christmas shows" 
 Lizzo recently gifted her mother with a new wardrobe. She posted; "Ever since daddy passed you've been telling me it's been hard to dress nice for yourself. I know I can't bring ur best friend back… but I still wanna give you the world. Happy birthday mommy, I love you. Time to be FLYY, girl!"
Post Malone tells Vice.com that he would love to record a song with rapper Future and country artist George Strait. "That would be fire. Put Future and George on the same song! George Strait on the hook, Future on a verse? And me? That would be very popping."
Britney Spears and Sam Asghari are engaged. Sam proposed with a four diamond ring. Britney's nickname, Lioness, is engraved inside the band 
Walker Hayes Taps Kesha For New Version Of 'Fancy Like'
SEPT 7 – SEPT 10
Olivia Rodrigo and Machine Gun Kelly are going to perform at the MTV Video Music Awards next Sunday night. Lil Nas X and Camila Cabello will also perform
a parking lot attendant in Los Angeles has filed a police report against Machine Gun Kelly. The valet claims Kelly pushed him because he was upset that there was a delay in getting his car. The attendant did not suffer any injuries. 
Cardi B and Offset are the proud parents of a new baby boy. He was born on Saturday. The couple posted; "We are so overjoyed to finally meet our son. He is already loved so much by family and friends and we can't wait to introduce him to his other siblings."
Kaley Cuoco and Karl Cook have ended their marriage after three years. 
Kelly Clarkson is allegedly dating a mystery man from the music industry. A source tells the magazine, "Sneaking him around is a full-time job. They both know him. He's in the music business and always thought the world of Kelly. Reba and Blake waited until the time was right and then put the two of them in touch. 
Jason Derulo has released a new video and single for "Acapulco."He directed it himself and it has a comedic twist showing him stranded on a beach, with seemingly no way out of a bad situation.Derulo is among TikTok's biggest superstars and the most popular active platinum-selling musician across the entire platform.He has more than 49 million followers and over 1.1 million likes. So far, 19 million fans have created videos from his music.As an entrepreneur, he recently launched a virtual restaurant in the Los Angeles area in partnership with Jack In The Box.And he will soon release a new graphic novel called Jason Derulo's UZO, it will be available from Z3 Comics through TikTok. A book release date has not been revealed.
Lorde Will No Longer Perfrom At The VMAs
MTV announced Friday (Sept. 3rd) that Lorde will no longer perform at the Video Music Awards on Sunday, September 12th "due to a change in production elements." The show wrote on its Twitter account, "We love Lorde and cannot wait for her to perform on the VMA state in the future!"
This is the second time in recent memory that Lorde chose not to sing at the VMAs. In 2017, Lorde danced her way through her song "Homemade Dynamite" while battling the flu. 
Olivia Rodrigo, Lil Nas X, Foo Fighters, Chlöe, Shawn Mendes, Camila Cabello, Twenty One Pilots, and Justin Bieber are still scheduled to perform. 
HARRY STYLES KICKS OFF 'LOVE ON TOUR': Harry Styles kicked off his Love On Tour Saturday night (Sept 4th)  with a sold out show at MGM Grand Garden Arena in Las Vegas, NV. E! News reports that Olivia Wilde attended the show to support Styles, where sources say she "was so happy and dancing all night," and "singing along to almost every song." The "Watermelon Sugar" singe wrote on Twitter after the show, "Vegas, you blew me away. I'd been waiting for that. Thank you so much for all the love, I had the time of my life with you."
AUG 30 – Sept 3
Dua Lipa has landed her first acting role. She is going to star in a new action thriller called "Argylle". It also stars Samuel L. Jackson, Henry Cavill, Bryan Cranston, Bryce Dallas Howard, John Cena and Sam Rockwell 
MISSING MET GALA
Lil Nas X tells Variety magazine that he would love to get into acting. "I definitely want to get into acting, but I feel I have to give it my all, and I want to focus on music for right now. I want my first movie to be amazing."
Cardi B's million-dollar Atlanta home is flooded due to Hurricane Ida. She has standing water on her wood floors. She and Offset bought the mansion for $5.8 million in 2019. 
 Britney Spears' boyfriend, Sam Asghari, was recently spotted looking at engagement rings at the Cartier jewelry store in Beverly Hills. Sam checked out several diamond rings and even photographed one before leaving 
the producers of the new James Bond movie, "No Time To Die", used $68,000 worth of Coca-Cola during an action scene. They poured Coke on a cobbled street in Matera, Italy so motorbikes would stick to the pavement and allow stunt men to properly execute a jump
Kanye West flew to Berlin, Germany yesterday where he dressed in all black and wore a black face mask while touring several art galleries and visiting Keanu Reeves on the set of John Wick 4. Kanye wore noise-canceling headlines to drown out fans and the paparazzi 
With less than two weeks to go before releasing his next album, = (pronounced Equal) Ed Sheeran has released a new song.
Using his social media to make the announcement he posted a clip of the song, "Shivers." This is his second single from the album that comes out on September 10th.
In other Ed Sheeran news… He's on the cover of the current issue of GQ magazine wearing a Tuxedo and has been named one of the Men of The Year by British GQ
Alicia Keys Teases New Song Featuring Swae Lee
Camila Cabello tells Entertainment Tonight that she is glad her boyfriend, Shawn Mendes, did not play Prince Charming in her new Cinderella movie.
Duncan Laurence tells Songwriter Universe magazine that he re-evaluated his music goals after doing 'The Voice'
Warner Brothers has begun doing test screenings of Robert Pattinson's new Batman movie. Those, who have seen the movie, describe it as very dark, very graphic and very scary. The film may garner an R rating 
Ellen DeGeneres has purchased an $8.5 million Beverly Hills home. It has five bedrooms, a fire pit, a Chef's Kitchen, gardens, a pool and Mountain views. The home was built in 1961.
Zoe Kravitz and Channing Tatum Are On: Report
Drake Reveals Certified Lover Boy Cover Art
Lil Nas X decided to troll Drake by photoshopping his own version of the CLB cover art featuring 12 pregnant men instead of women. 
Machine Gun Kelly To Make Theatrical Directorial Debut
Machine Gun Kelly has teamed with rapper Mod Sun and announced that they will be making their theatrical directorial debut with the new film called Good Mourning With A U.
The two of them wrote the screenplay together and will both play characters in the film. The cast also includes Megan Fox, Dove Cameron, Saturday Night Live star Pete Davidson and several others.
OU IS SET: Netflix has set October 15th as the Season 3 premiere of You, starring Penn Badgley and Victoria Pedretti. The now-married characters will raise their baby in Season 3, with Joe fearing Love's fatal desires. 
SCARJO & CHRIS EVANS SET FOR GHOSTED: Apple Studios is reuniting Marvel alums Scarlett Johansson and Chris Evans in Ghosted, a rom-action adventure with Dexter Fletcher set to direct. ScarJo and Evans worked together in three Avengers films, as well as Captain America: Winter Soldier and Captain America: Civil War.
Beyonce is reportedly "disappointed and angry" after finding out that she unknowingly wore a blood diamond for a Tiffany & Co. ad for their "ABOUT LOVE" campaign. Beyonce wore the iconic Tiffany Yellow Diamond.  Beyoncé is the fourth person — and first Black woman in history to wear the 128.54 carat diamond.
The Tiffany Yellow Diamond was found in Kimberley, South Africa in 1877 when the country was still under British colonial rule. Black miners who worked in awful conditions with minimal pay were the ones who unearthed the diamond, and as a result it has been labeled as a "blood diamond."
What's Going on With Kim & Kanye?
Kanye West's long awaited album DONDA has finally been released — but according to Kanye, it was without his approval. The album hit streaming services yesterday morning (August 29th) and Kanye later wrote via Instagram, "UNIVERSAL PUT MY ALBUM OUT WITHOUT MY APPROVAL AND THEY BLOCKED JAIL 2 FROM BEING ON THE ALBUM." He later deleted the post.
Fans were also pleased to learn that Jay-Z's verse was reinstated on the original "Jail" after he was replaced by DaBaby. 
In related news, Soulja Boy and Chris Brown called out Kanye after the album was released. 
In other news, Kanye has been telling people that he and Kim Kardashian are back together. According to Page Six, "Kanye has been telling other rappers that he and Kim are back together, but everybody knows that isn't true. The real story is that Kanye wants to beat Drake in record sales, and he is putting on a big show of performance art to grab all the media attention."
Some Drake fans vandalized Kanye's childhood home in the south side of Chicago with a few signs.
Considering the 20% spike in COVID cases and Hurricane Ida's expected arrival, Universal's Candyman, starring Yahya Abdul-Mateen II, Teyonah Parris, Nathan Stewart-Jarrett, Colman Domingo, performed better than expecting, opening with $22.4 million.
 Rihanna and ASAP Rocky may marry.
Halsey has released her fourth studio album, If I Can't Have Love, I Want Power.
It features 13 songs that she wrote.
Bruno Mars has as now grossed more than $50 million in Vegas.
All since December of 2016.
In July along, he grossed $10.3 million in Las Vegas.
SIDE NOTES
His over-all earnings (that includes touring)…his total gross is more than $600 million.
Vegas tickets range between $308 and $525
AUG 23- AUG 27
The Kid Laoi recently visited Buckingham Palace before his sold-out show in London. He took pictures of himself in front of the palace 
Olivia Rodrigo tells V magazine that she is a Dr. Fauci groupie. "I am a fangirl for Dr. Fauci. I'm stanning him. He's incredible. I was so starstruck to meet him. It was crazy."
Kanye West's Chicago DONDA event went down last night (August 26th) at Soldier's Field, starting two hours late. According to TMZ, the event was supposed to start at 9 pm but kicked off closer to 11pm. 
Kanye West bought out DaBaby and Marilyn Manson during his DONDA listening event last night at Soldier's Field in Chicago. In addition, he set himself on fire and estranged wife Kim Kardashian came on stage in a wedding dress during the song "No Child Left Behind."According to reports, Kanye's team says that DONDA will be out today (August 27th).
The Weeknd's new album has been a long time in the making and he says it's almost ready.
He told Hollywood Reporter that he's finishing the new album "right now," and he expects it to be completed by the end of August. He hasn't decided when he's going to release it though. When he does, it will be his 6th albu
Lil Nas X Will Release New Album Next Month
Zoe Kravitz And Karl Glusman Are Officially Divorced
JoJo Siwa To Be Part Of 'Dancing With The Stars' First Same-Sex Pairing
Machine Gun Kelly tells The New York Times Newspaper that he dreams more when he's awake than when he's asleep. "I don't have dreams when I sleep, but when I wake up all I do is dream"
 Travis Scott recently purchased a yellow school bus for his daughter, Stormi. Kylie Jenner took a picture of Stormi next to the bus and captioned the shot with: "All Stormi has been talking about is riding a big yellow bus. Daddy surprised her" 
professional skateboarder Tony Hawk recently released a $500 skateboard deck with his blood infused into the paint. The novelty item was limited to 100 skateboards. It sold out within two hours.
Disney+ dropped the first trailer for Billie Eilish's concert film, Happier than Ever: A Love Letter to Los Angeles on Tuesday (Aug. 24th).  The original cinematic concert experience will feature an intimate performance of every song in the album's sequential order from the stage of the legendary Hollywood Bowl.  
MTV announced Tuesday (Aug. 24th) that Shawn Mendes, Doja Cat, Chlöe and Twenty One Pilots will perform at the 2021 MTV Music Video Awards. 
The four acts will join previously announced performers Olivia Rodrigo, Lorde, Machine Gun Kelly, Lil Nas X, Foo Fighters and Camila Cabello for the live event, set to take place on Sept. 12th at the Barclays Center in Brooklyn
KANYE WEST OFFICIALLY FILES TO LEGALLY CHANGE HIS NAME TO 'YE'
Kanye West has filed legal documents in Los Angeles to change his birth name, which is Kanye Omari West to 'YE.' According to The Blast, in the docs, Kanye says the decision to change his name is for "personal" reasons. 
KIM AND KANYE ARE STILL 'COOL' DESPITE DIVORCE
KANYE WEST'S 'DONDA' BULLETPROOF VEST SOLD FOR $20K
Lastly, the bulletproof vest that Kanye wore during the second Atlanta Donda listening event on August 5th has been sold. According to HipHopDX, consignment shop Justin Reed sold the vest to a Kanye fan for $20,000.
It looks like the Kanye West and Drake beef has escalated, with Kanye sharing the address to Drake's Toronto home.  The beef was reignited after Drake threw a jab at Ye on a new song he just dropped with Trippie Red. Ye shared the address on his Instagram page but later deleted it.  Drake seemingly responded by posting an IG Story of himself laughing it off, with a video of him on a joy ride.
KANYE AND IRINA SHAYK ARE OVER
LADY GAGA RETURNS TO LAS VEGAS: Lady Gaga will return to Las Vegas for a residency at the Park MGM this fall. According to the singer's Instagram page, her jazz and piano residency will take place from October 14th through the 31st at the Park Theater.  Tickets go on sale Saturday (Aug. 28th) at 10a.m. PT. 
Taylor Swift Gets TikTok, Drops 'Red (Taylor's Version)' Release Date
BRODY JENNER IN FIGHT? Brody Jenner got dragged into a fight at a Las Vegas club on Friday, TMZ reports. The Hills star was reportedly with his friends in a VIP section at the OMNIA Nightclub in Caesars Palace when a partygoer attacked him. Jenner, his friends and security were able to fend off the attacker. No arrests were made. 
 Beyonce is starring in new ads for Tiffany and Co. She recently became the fourth person to wear their 128.54 karat Tiffany Diamond. The gem was found in South Africa in 1878 and is one of the biggest yellow diamonds in the world. Katharine Hepburn, Mary Whitehouse and Lady Gaga are the others to wear the diamond. 
Saweetie and Quavo are dating again
Mayim Bialik i going to temporarily host Jeopardy until a permanent host is found. She was hired last week to do primetime specials for the show. CNN says Ken Jennings is the favorite to take over for Mike Richards and Alex Trebek. He won 74 games in a row at one point and $4.3 million 
Tom Brady tells NFL reporter Peter King that he will know when it's time to retire. "I'll know when the time's right. If I can't . . . if I'm not a championship-level quarterback, then I'm not gonna play. If I'm a liability to the team, I mean, no way. But if I think I can win a championship, then I'll play."
AUG 16 – AUG 20
Machine Gun Kelly tells CBS that he ran away when his girlfriend, Megan Fox, saw a shark. "We went swimming with sharks in Bora Bora. She put her goggles on and went under the water and was like, 'Babe, there's a shark right there.' And before she finished hersentence, I was already, like, halfway down the street. I left her in the water."
Beyonce tells Harper's Bazaar Magazine that she wrote the song "Bootylicious" after Internet trolls body shamed her. "I remember when I started hearing people criticize me after I had put on some weight. I was 19. None of the sample clothes fit me. I was feeling a bit insecure from hearing some of the comments, and I woke up one day and refused to feel sorry for myself, so I wrote 'Bootylicious'. It was the beginning of me using whatever life handed me and turning it into something empowering to other women and men who were struggling with the same thing."
 Eminem is going to star in a new series called Black Mafia Family. He is going to play FBI informant White Boy Rick. Rick was sentenced to life in prison at 17 years-old. 50 Cent is producing the series.
Mark Wahlberg and Kevin Hart are going to star in a new Netflix comedy titled "Me Time". The movie is about a stay-at-home dad (Hart), who reconnects with his former best friend (Wahlberg) for a wild weekend 
Seinfeld star Jason Alexander is joining the cast of The Conners for season four. He will play Pastor Phil and offer advice to Sara Gilbert's character, Darlene. Phil uses "humor and unflinching honesty to spread the good word".
Drake tells the NY Post that the coronavirus is messing with his hairline. He posted; "I had Covid that hair grew in weird. I had to start again. It's coming back don't diss."
Scarlett Johansson and Colin Jost are expecting a baby. Sources tell the TV show, "Scarlett is actually due soon, I know she and Colin are thrilled. Scarlett is pregnant but has been keeping it very quiet. She has been keeping a very low profile."
According to Rap-Up, a fan who works as security claims that Kanye West will be hosting another DONDA listening party at Chicago's Soldier Field on Thursday, August 26th. 
No word on when DONDA will actually be released.
In other news, it looks like Ye has moved out of Atlanta's Mercedes Benz Stadium. He was spotted shopping in Los Angeles this week.
Kylie Jenner Confirms Launch of Kylie Swim
Olivia Rodrigo tells GQ magazine that her parents kept a snake in her bedroom when she was very young. "My parents told me they had a pet snake when I was younger named Stripes. They kept it in my bedroom when I was three years old. I'm like, 'You kept a snake in my bedroom?' They told me it was to keep me safe. "
Ludacris tells NBC that he is giving his six and seven-year-old daughters debit cards. "I'm teaching them about money management. It's important that they understand how to earn their own money and save up for what they want. We're setting certain standards and precedents that I know will carry on. I want them to know how debit cards work because that is the future."
Jason Momoa jokingly tells Nova FM that his family never discusses his cameo on "Baywatch". "We don't say the B-word at home. We hide all of that, mate. It never happened, mate! We don't talk about those words. The B-word never happened."
Jennifer Hudson tells Wired Magazine that she wants to star in the live-action Hercules film. "I was Calliope, the head Muse, on a Disney cruise ship, so that means I'm ready for my part. We are the Muses, goddesses of the arts and proclaimers of heroes. That was me, Calliope.So I'm ready, just roll the camera. You ain't even got to send a script, I don't need the music. I'm ready to shoot. So I'll just wait for your call, thank you."
Barbra Streisand tells The Sunday Project that she is not a fan of Lady Gaga and Bradley Cooper's version of "A Star Is Born". "I thought it was the wrong idea, but, look, it was a big success, so I can't argue with success, but I don't care so much about success as I do originality. At first, when I heard it was going to be done again, it was supposed to be Will Smith and Beyoncé. I thought, that's interesting. Really make it different again, different kind of music, integrated actors, I thought that was a great idea. So, I was surprised when I saw how alike it was to the version that I did in 1976."
Justin Bieber Teases Collaboration With Skrillex And Don Toliver
DEMI LOVATO TEASES G-EASY COLLAB: Demi Lovato teased a collaboration with G-Eazy on Instagram Monday (Aug. 16th). According to the singer, "Big things are coming…"
Ed Sheeran tells the Table Manners podcast that his London restaurant is struggling
Dua Lipa and Elton John released their new song, "Cold Heart", on Friday. Elton was at a beachfront restaurant in France when he went behind the DJ booth and played the song. Fans danced and waved their hands in the air 
Jennifer Lopez and Ben Affleck may soon get engaged. A source tells the magazine, "The engagement is around the corner. It's no secret she wants to be married. He still feels that Jennifer was the one that got away."
 Olympic gymnast Simone Biles is recovering from being bitten by a German Shepherd. She posted a picture of her bite along with the caption; "I went to the doctor to get a tetanus shot," Biles wrote over a video showing multiple gashes in her finger. German Shepard's don't play. I've grown up my whole life with German Shepherds and never got bit. This dog at the farm said NOT TODAY."
Kelly Clarkson celebrated her divorce over the weekend by going to Las Vegas with her friends. She posted a picture of her group along with the caption: "Friends, Vegas, Top Golf, and George Strait… I dare you to have a better time than me right now"
Machine Gun Kelly Addresses Genre Switching
Disney/20th Century Studio's Free Guy exceeded expectations with a $28.4 million opener. Globally, the Shawn Levy-helmed film earned $51 million. 
Observers are crediting the strong opening with strong word of mouth and Reynold's star power. A sequel is already in the works. 
Don't Breathe 2 also did well its opening weekend with $10.6 million. 
ARIANA GRANDE RESPONDS TO SELENA GOMEZ'S TIKTOK: Ariana Grande has responded to a TikTok of Selena Gomez and her friends singing "Break Up With Your Girlfriend, I'm Bored."  On Saturday (Aug. 14th), Grande shared the clip of Gomez singing her Thank You, Next track with the caption, CUTIES ARE YOU KIDDING @SelenaGomez LOVE YOU."
AUG 9 – AUG 13
Dua Lipa and Elton John have collaborated on a new song called "Cold Heart". Dua will release the song tomorrow 
Olivia Rodrigo tells Variety magazine that Taylor Swift gave her great advice.  "She wrote me a letter a while ago, and she wrote something about how you make your own luck in the world, and how you treat other people always comes back to you.
Beyonce tells Harper's Bazaar Magazine that she enjoys dressing like her kids. 'On our family vacations, we love to coordinate our outfits. My kids are usually on set with me for shoots, and we'd find ourselves putting them in extra-extra-smalls so we could match."
Post Malone tells GQ magazine that he badly wanted to sound like his idols. "I so badly wanted to be like Mac Miller and Travis Scott and A$AP Rocky. I didn't want to sound like me, I wanted to sound like my idols."
Lil Nas X tells Variety magazine that he was offered a role on the HBO series "Euphoria". "I was actually going to do Euphoria, but I didn't want to take time away from finishing my album. I definitely want to get into acting, but I feel I have to give it my all, and I want to focus on music for right now. I want my first movie to be amazing."
ABC says Mike Richards and Mayim Bialik have been chosen as the new permanent hosts of "Jeopardy". Mike will host the regular daily show while Mayim will host primetime specials.
 Ben Affleck has allegedly gone on an extreme diet and exercise program in order to get into shape to play Batman again. A source tells the magazine, "He's 6-foot-4 and hovering around 165 pounds. He avoids sugar like the plague, but those closest to him wish he'd have a donut every once in a while. They're starting to get worried about his health."
Justin Bieber & Megan Thee Stallion Lead 2021 MTV VMA Nominations
Kanye West reportedly got 5.4 million viewers on Apple Music for his second DONDA listening event.  He racked up 3.3 million viewers for his initial DONDA listening event. Meanwhile, Ye also made $7 million in revenue from in person sales of DONDA merchandise.
Meanwhile, the event provided COVID-19 vaccinations for people who haven't already gotten the shot and only 4 out of 40,000 got the shot.
Ed Sheeran tells Hits Radio that he and Lewis Capaldi are writing music together.  "He's great … we wrote a tune, and it's actually pretty good. It's not for my thing and I don't know if it's gonna end up on his project, but we definitely wrote a tune that was good." 
Beyonce tells Harper's Bazaar Magazine that she is building hemp and honey farms. 
Megan Thee Stallion tells NME.com that she wants to open an assisted-living center one day. "I really wanted to be an administrator over a hospital, but I knew I still wanted to be Megan Thee Stallion. I was like, 'What can I do?'. I was like, 'You know what, I'm gonna open an assisted-living facility and use the money that I make from rapping to open it. "
Jennifer Aniston and David Schwimmer have grown close since filming the "Friends" reunion special.
Bachelorette star Katie Thurston is moving to Canada to be with her fiance, Blake.
Christina Applegate has been diagnosed with multiple sclerosis
Gwen Stefani has gone country since marrying Blake Shelton. A source tells the magazine, "She's changing everything for him. It's not just the jeans and boots that she's wearing. She's cooking him his favorite Southern meals, like biscuits and gravy, and would rather have a barbecue than dinner at a fancy restaurant." 
Ellen plans to continue airing promos touting how she has given away $500 million over the course of her talk show. A source tells the website, "Ellen wants to remind everyone of all the good she has done. All the countless lives that her show has changed, including her own. Expect the final season to continue with lots of trips down memory lane. This final season isn't about ratings; it is about legacy."
Years In The Making, Saweetie Says Her Debut Album Has To Be Perfect
BEYONCE TALKS NEW MUSIC AND TURNING 40
Ed Sheeran is going to kick off the NFL season on September 9th with a concert in Tampa before the Buccaneers-Cowboys game.
Jeopardy executive producer Mike Richards, who is negotiating to become the show's permanent host, has been accused of harassment and discrimination in the pas
Ryan Reynolds tells IGN News that Disney turned down his idea for a Deadpool-Bambi crossover. "I wanted to do a short film of Deadpool interrogating the hunter who killed Bambi's mom. But the whole gist of it is that Deadpool is actually just a huge fan. He's not interrogating – he just wants to know how he could be the most loathed Disney character in the history of Disney "
OJ Simpson tells The Athletic that he no longer travels to Los Angeles because he is concerned Nicole Brown Simpson's killer could still be there. "People may think this is self-serving, but I might be sitting next to whoever did it. I really don't know who did this." 
 Meghan Markle's father, Thomas, sent her flowers for her 40th birthday. He also sent two yellow roses in honor of her children, Archie and Lilibet. Meghan did not thank her father for the flowers.
Selena Gomez 'Signed Her Life Away To Disney'Only Murders in the Building when she was asked to compare her early work with he forthcoming murder mystery series starring Steve Martin and Martin Short.  
Apple Music has revealed the new release date for Kanye West's Donda. Fans were suprised when Ye didn't release the album after his second Donda listening event last week. According to Apple Music, the project will be out on August 15th — but to make matters more confusing, Complex reports that iTunes notes that the album is due on out August 13th.
KENDALL JENNER CONGRATULATES MEDAL-WINNING BF: Kendall Jenner supported her NBA boyfriend Devin Booker from afar after he won his first told Olympic medal. He and his USA Basketball teammates defeated France to finish in the men's basketball tournament. She let a gold medal emoji speak for her pride, also sharing a shot of her TV screen showing the Phoenix Suns star celebrate. 
AUGUST 2 – AUGUST 6
Olivia Rodrigo tells GQ magazine that she was on a dating app before meeting her boyfriend, Hollywood producer Adam Faze.  "I had Raya for a second, and it was so vomit. Like, I could not."
Adam Levine tells Architectural Digest that he displays his most prized pair of Air Jordan shoes in his kitchen. "I'm a big shoe head and a shoe collector, and these are just original Jordan 1s. I love the aesthetic of a worn-out classic shoe. It's weird that it's in the kitchen, but whatever."
Post Malone tells GQ magazine that he still gets nervous before shows. "I always get nervous before the show. As soon as I step on stage it usually gets better. By the second song, I'm in the groove and my dance moves come out."
 Bill Cosby is going to star in a new music video for rapper Memphis Jelks. 
Kanye West is paying $150,000 per day in rent to live at Atlanta's Mercedes-Benz Stadium. He is there to finish recording his new album "Donda". Kanye held a listening event at the stadium and is planning another despite the coronavirus outbreak
the final season of Ellen DeGeneres's talk show is going to premiere on September 13th. Guests during the final season will include George Clooney, Justin Timberlake and Michelle Obama. Ellen says she has given away $450 million during her 19 years on the air 
a Tom Brady fan recently paid $120,000 to catch a pass from him. The fan also gets to take a selfie with Tom and have Tom sign the picture. The fan will fly to Florida on a private jet and stay at the Ritz-Carlton before attending the Bucs-Giants game. Proceeds are going to Charity Buzz.
Justin Bieber Didn't Know What Morgan Wallen Said, Apologizes For Supporting Him, Wallen in rehab
Ariana Grande and Justin Bieber's "Stuck With U" has now raised $3.5 million for the First Responders Children's Foundation.
Funds are now being distributed to thousands of families of first responders who have been fighting the pandemic on the frontlines.
 Rihanna has become a billionaire. Her net worth is now $1.7 billion. Her Fenty Beauty line, which she owns half of, is valued at $2.8 billion. Her lingerie company is valued at over $1 billion.
Camila Cabello no longer allows her Labrador, Tarzan, to sleep in bed with her because Shawn Mendes is allergic to him. The website quotes her as saying, "Shawn is allergic to dogs. If he didn't have allergies, (the dog) would definitely literally sleep on top of us"
Jennifer Lopez and Ben Affleck are allegedly looking at scripts together because they want to star in a new film with each other.
Ryan Reynolds tells E! News that Alex Trebek has a cameo in his new movie "Free Guy." "We shot that separately, actually after the film had been completely done and dusted and completed. Alex was kind enough to jump in and do this little cameo for us. I was just so blown away by how sweet he was to do that. Even right up before shortly before he passed away, I talked to him on the phone about a charity initiative he was trying to launch. This guy was really made of good stuff right until the end. Having him in the movie is certainly bittersweet, that's for sure."
Despite His Stage Persona The Weeknd Says He's 'Not Dark' He said, "I guess The Weeknd is Hyde. Abel is Dr. Jekyll."
Kendall Jenner is being sued by Italian fashion brand Liu Jo for breach of contract. 
The company is seeking $1.8 million, claiming that the model failed to appear at the second of two planned pohto shoots, for which she was paid $1.5 million plus a 20 percent service fee.  According to court documents obtained by E! News, Jenner ghosted Liu Jo after the March 2020 shoot was postponed because she could not travel to London amid the worsening coronavirus pandemic.
A representative for The Society Management, which reps Jenner says that the suit is "without merit" and she has "continually offered Liiu Jo alternative dates and locations to fulfill the agreement."
KYLE RICHARDS CALLED 911 FOR BEE STINGS: Kyle Richards called 911 last week after being attacked by a swarm of bees in her backyard.  The call revealed that the Real Housewives star, who is allergic to bee stings, could not figure out how to work her Epi-Pen.  A dispatcher can be heard telling her to twist the cap off "like it's a soda" while she frantically screams for help.  The Blast reports that Richards is now fully recovered after receiving treatment at a local hospital.
Taylor Swift sent a message to Simone Biles after she performed at the Olympics yesterday. She wrote: "I cried watching YOU. I feel so lucky to have gotten to watch you all these years, but this week was a lesson in emotional intelligence and resilience. We all learned from you. Thank you."
Olivia Rodrigo says Taylor Swift gifted her a ring after her song, 'Drivers License', cameout. cause she wore one just like it when she wrote 'Red' 
T.I. was arrested in Amsterdam yesterday for riding a bike while using a phone. A policeman ran into the rapper and broke his rearview mirror. T.I. was taken into custody because he did not have his passport with him.
Prince Harry and Meghan Markle are going to make their Hollywood debut next month when they present an award at the Emmys. 
Jennifer Aniston if she is interested in hosting "The Bachelor.
Lady Gaga And Tony Bennett To Release Album Of Cole Porter Songs
Love For Sale, the new collaborative album from Tony Bennett and Lady Gaga, will be released on October 1st.
Ashton Kutcher and Reese Witherspoon are going to star in a new Netflix rom-com called "Your Place or Mine". They will play best friends on opposite coasts, who swap homes for a week. Jason Bateman is producing the movie.
Lollapalooza wasn't the only show Miley Cyrus headlined this weekend. According to Page Six, the singer performed at the home of Galaxy Investment Partners CEO Mike Novogratz. Her set included "Party In The USA," "Wrecking Ball" and a cover of Sinead O'Connor's "Nothing Compares 2 U."
It took Sam Asghari and a security team to free Britney from her own bathroom the other night. 
Britney Spears shared the story on her Instagram page Tuesday (August 3rd), explaining that the door to her bathroom got stuck when she went to take a bath at 2am.  She tried calling for her boyfriend, and "he tried to do his thing to open the door with a PEN" but failed. 
She wrote that it took security about 45 minutes to show up and get her out of the bathroom.  While she waited, she finished drinking an old cup of coffee from earlier in the day and cleaned up. 
Adam Levine recently spent 13 hours getting a Japanese-inspired tattoo on his right leg.
Ed Sheeran tells NME.com that Eric Clapton is his musical hero. Layla
Justin Bieber tells ABC that Boyz II Men was one of his musical inspirations.
DJ Khaled tells US Weekly magazine that he still has some people he would love to collaborate with. "I would love to do a record with André 3000. I've worked with almost everybody I'd be willing to work with. Dr Dre
Eminem
Kathy Griffin is battling lung cancer.
Aquaman producer Peter Safran tells the Hero Nation Podcast that he has no plans to remove Amber Heard from the next Aquaman movie even though 1.8 million people signed a change.org petition to have her removed.
Looks like Lizzo has new music on the way. She's returning with a new single called "Rumors."
The Weeknd announced new music, by posting 90 seconds of a new video to social media, titled "The Dawn Is Coming."He's also on the current cover of GQ's September issue, where in the interview he talks about his drug and alcohol addiction.He was asked about being called "sober lite" on the internet and he said he liked the title. The 31 year old said that he drinks occasionally, but isn't a "heavy drinker" the way he used to be.As for other substances. He does still smoke weed, but does not do drugs. He said, "Drugs were a crutch" to him.There was no mention of a release day for the new music.
Ariana Grande has joined the Fortnite realm by headlining an in-game event. The game will feature experiences that pair Grande's music with elements from Fortnite and you can even choose her outfit. Ariana & the Rift Tour will be available over the weekend of August 6, 7, and 8th.
JENNIFER HUDSON WAS HAND-PICKED BY ARETHA FRANKLIN FOR BIOPIC: Jennifer Hudson revealed to E! News that she was hand-picked by Aretha Franklin to play the singer in her biopic, Respect, set to debut in theaters on Friday, August 13th. The Oscar winner also said that she spoke with the icon weekly, before she passed in 2018.  She told Daily Pop correspondent Erin Lim Rhodes, "It gave me the encouragement to get through it, but it's still an inspiration because I didn't want to let her down. It's personal to me, for that reason. One minute it's like, oh my gosh, I'm so excited, and the next second it's a bunch of anxiety."
Duncan Laurence tells Eurovision.TV that he chose his stage name to honor his mother. "Duncan is my first name. That was easy. Laurence is from my mother, her second name is Laurentia. And I changed it to Laurence to honor her."
Caitlyn Jenner may replace Meghan McCain on The View. 
Alex Rodriguez is allegedly telling people that Jennifer Lopez is bad in bed.
 Meghan Markle has hired Oprah's party planner for her 40th birthday bash. She has invited 65 people to her Santa Barbara, California mansion. The paper claims the party is going to feature locally-sourced foods and wines, a giant cake and grazing tables. Meghan turns 40 on Wednesday
Rolling Stone Names Beyonce's 'Formation' The Best Music Video Of All Time
Kanye West Announces Second Donda Listening Event FRIDAY
'Jungle Cruise' Tops B.O. With $34.2MAmanda Knox Slams 'Stillwater' for Profiting Off Her Trauma
JULY 19 – JULY 23
Nick Cannon sent Kevin Hart a llama up for his birthday. Kevin pranked Nick yesterday by putting his personal phone number on billboards in L.A., Atlanta and New York. The billboards read; "For any advice on fatherhood? Call my best friend Nick Cannon."Nick tweeted, "I hate Kevin Hart" 
Kevin Hart turned down a chance to go into space.
ITS WORKING~ Britney Spears is allegedly working on revenge music as she tries to end her conservatorship.
Beyonce and Jay-Z's $2.4 million New Orleans mansion caught on fire on Wednesday night. Over 20 firefighters battled the blaze. The couple purchased the home in 2015. Firefighters extinguished the blaze and are now investigating what caused it. The home was originally built in 1927 as a Presbyterian Church 
Mark Wahlberg tells Fox News that he wants Spider-Man star Tom Holland to play him in a movie about his life. "That would be interesting. I would get Tom Holland to play me in a biopic. We're still figuring to what the final act is, though." 
a Whitney Houston hologram concert experience is coming to Harrah's in Las Vegas. Shows will kick off on October 26th. Tickets go on sale today. Whitney's biggest hits will be performed by her hologram.
The Kid Laroi Releases New EP Today
Kanye West Reunites With Jay Z On Donda
Kim Kardashian made a surprise appearance to support her ex, Kanye West, at his album listening event.The Keeping Up With the Kardashians alum flew to Atlanta on Thursday (July 22nd) where West's tenth studio album, DONDA, premiered during a sold out gathering at Mercedes Benz Stadium.  
An insider shared with E! that the rapper had recently talked to Kardashian about including a track about their marriage on the album.  The source said, "He was respectful and gave her the heads up, and did not want to blindside her."
Justin Bieber tells Rolling Stone magazine that he will never get tattoos on his hands. "I promised myself I didn't want to get tattoos on my hands. So I don't think I'm going to get tattoos on my hands. Something about just being able to wear a suit and not having tattoos on my hands, I don't know. But that's really one of my only places left to get ink, or my feet or my legs."
Dr. Dre has been ordered to pay his ex-wife, Nicole Young, $3.5 million per year in spousal support. Dre will pay Nicole until she remarries or enters a new domestic partnership
om Brady got romantic yesterday when he wished his wife, Gisele Bundchen, a happy birthday with the following post:  "Happy Birthday [heart emojis]! This has been an incredible year and it's hard to imagine loving you more today than I did a year ago, but I do! You love our family the way nobody else can and we all celebrate you on this day!" 
Prince Harry allegedly plans to become a stay-at-home father while Meghan Markle pursues a political career. 
Just over a week ago, a judge approved Britney Spears' request to hire her own lawyer and her life is already getting better.The fact that Spears is excited to get her driver's license back is an indication of how restrictive her conservatorship has been.Over the weekend, she legally got behind the wheel of a car for the first time in years.Spears is hopeful that her new lawyer will be able to remove all of her restrictions. And she has indicated that she ultimately wants her father charged for the way he has handled her situation.The next court date concerning her case will on July 26th
Megan Fox Quit Drinking After The 2009 Golden Globes
SPACE JAM' DIRECTOR SLAMS SEQUEL: Joe Pytka, the director of Michael Jordan's Space Jam movie, is not a fan of the reboot, starring Lebron James.  He told TMZ that the new film is an "uninteresting mess" that he couldn't finish in one sitting.  He also had harsh words for it's star, adding "The truth is that LeBron ain't Michael."
LESLIE GRACE CAST AS BATGIRL: Leslie Grace is the new Batgirl.  Sources tell Deadline that the In the Heights actress nailed her audition for the upcoming movie from Warner Bros And DC Films.  Batgirl will be one of the first major DC productions to debut exclusively on HBO Max.
DWAYNE JOHNSON IS DONE WITH 'FAST & FURIOUS': Dwayne Johnson is officially done with the Fast & Furious franchise.  When asked about his costar, Vin Diesel's recent comments that their feud was just Diesel's way of getting a better performance out of Johnson, the former wrestler told Deadline, "I wish them well on Fast 9. And I wish them the best of luck on Fast 10 and Fast 11 and the rest of the Fast & Furious movies they do that will be without me."
The Kid LAROI tells NME.com that he sometimes requests a ball pit be installed when he's shooting a music video. "On the list of things I need everywhere, one of them is a ball pit. That's a highlight of my day, just jumping in the ball pit. I had my little brother come past the shoot, we were all fighting in the ball pit. It was pretty fun."
Ed Sheeran says that he used to be really into death metal.
Kris Jenner is allegedly encouraging Kim Kardashian to date Alex Rodriguez.
Blake Shelton and Gwen Stefani will allegedly use a surrogate if they decide to add another child to their family. 
Ben Affleck and Jennifer Lopez may do another rom-com together.
JustIn Bieber is The Youngest Solo Artst To Reach 100 Entres On The 'Billboard' Hot 100, Drake next at 28 year old
Coldplay Confirms Album Release In October
Kanye West has confirmed that his new album DONDA will be out on Friday (July 23rd). Ye also debuted his new single "No Child Left Behind" in a new Beats By Dre commercial starring track and field star Sha'Carri Richardson.
The commercial aired during Game 6 of the NBA Finals. In the one minute clip, Sha'Carri is shown training on a darkened track field while Kanye's new song "No Child Left Behind" plays in the background. At the end of the commercial, the words "Live your truth" are shown followed by the release date for Kanye's long-awaited album "DONDA."
JASON MOMOA & CHRIS SHARMA SERIES ORDERED BY HBO MAX: Jason Momoa and professional climber Chris Sharma's rock climbing competition series The Climb has been ordered by HBO Max. "It's a dream come true to create a show with one of my idols, my good friend, and legendary climber Chris Sharma," Momoa said. "I'm thrilled to be partnering with HBO Max and to produce alongside IPC to bring you this incredible show about my favorite sport, rock climbing."
Halsey and their partner Alev Aydin welcomed their first child Wednesday (July 14th). The singer announced the birth of Ender Ridley Aydin
BTS has announced the Permission To Dance Challenge, inviting fans to create a 15-second short, replicating the core dance moves from the septet's latest music video"Permission To Dance" is the biggest song in the world, currently topping Billboard's Global 200.
LORDE TO DROP NEW SINGLE THIS WEEK: Lorde will release her new single, "Stoned At The Nail Salon" this Wednesday, July 21st. The singer made the announcement on her website Monday (July 19th) along with a pre-save link for her album, Solar Power, out August 20th
Kanye West has announced an Atlanta listening event to preview his new album Donda.  Live Nation is billing the event as "Kanye West Presents A Donda Listening Event," will take place at Atlanta's Mercedes-Benz Stadium on Thursday (July 22nd) at 8 p.m. Kanye fans can purchase tickets at Ticketmaster.com. Prices are $50 and $20.
Meanwhile, Donda is due out this week and will feature collaborations with Travis Scott, Lil Baby, Future, Baby Keem, Post Malone, Playboi Cart and more.
In other news, The Sun reported that in one song called "Welcome To My Life," Kanye details his divorce from Kim Kardashian. In the song, he compared his marital home to a "prison" and said that he "escaped from Calabasas."
 Prince Harry is writing a memoir about his life in the Royal Family. The paper quotes him as saying, "I'm writing this not as the prince I was born but as the man I have become I can help show that no matter where we come from, we have more in common than we think.
Chris Hemsworth, who is bulking up to play Hulk Hogan in a new movie about the wrestler's life, recently went to a KFC restaurant in Australia where he purchased 15 pieces of chicken, four popcorn chicken meals and a combo meal. Chris spent $72 and took selfies with the KFC staff before leaving.
Kid LAROI tells NME.com that he walked into Justin Bieber's studio and asked him to collaborate on his new song, 'Stay'. "One day I was just listening to it and was like, Justin [Bieber] would sound perfect on this. So I actually pulled up to the studio that he works at, and I just came in with the file. I was like, 'You ready?' and he was like, 'Yup'. And he just did it. He just went into the booth and just freestyled the [stuff]. off top; it was crazy! 
Britney Spears ripped her sister, Jamie, this past weekend when she posted: "I don't like that my sister showed up at an awards show and performed MY SONGS to remixes!!!! Take me as I am or…kiss my a**, and step on legos." Jamie responded: "May the peace of the Lord be with you, and your spirit" 
a pair of Michael Jordan's unworn, signed Space Jam sneakers could sell for more than $200,000 at an auction. The black sneakers feature Michael's signature on the left shoe. They come in a special wood box that is embossed with the Tune Squad logo. Those, who are handling the sneakers are wearing white gloves.
"Space Jam: A New Legacy" topped the weekend box office with $31.6 million
 director Spike Lee ruined the Cannes Film Festival on Saturday when he accidentally announced the winner of the Best Picture category at the beginning of the show. 
John Mayer Announces Sob Rock Tour 2022 Apr 11 – Charlotte, NC
Emily Ratajkowsi Speaks on Hurtful Mom-Shaming
JULY 12th – JULY 16th
Adele has purchased a third Beverly Hills mansion. It sits next to the two she already owns. The home cost $9.9 million and has four bedrooms, a pool and a basketball court. Adele's neighbors include Jennifer Lawrence, Penelope Cruz and Javier Bardem and Zoe Saldana.
Ed Sheeran tells Romper.com that he wanted his daughter, Lyra, to have a unique name
Britney Spears had another conservatorship hearing yesterday where she said her father, Jamie, is ruining her life.
Drew Barrymore flirted with Leonardo DiCaprio on Instagram yesterday when she posted: "Thank you for always have been the pioneer of saving our earth. You should be the only hot one, and not our planet!" She was responding to a post he made
HBO paid James Gandolfini $3 million not to replace Steve Carell on "The Office." They quote Ricky Gervais as saying, "Jim [Gandolfini] was going do it because he hadn't worked and it was a number of years removed from when the show ended. So they paid him that to keep the legacy of 'The Sopranos' pure."
Pharrell Williams awarded over 30 Black and Latinx business founders at least $15,000 this week. The grand prize winner picked up $1 million. Over 1,700 people applied for grants via Black Ambition, a non-profit that Williams founded.
Mila Kunis made Ashton Kutcher sell his ticket to space. 
Although the former That 70's Show star snagged the 500th ticket for a flight on Virgin Galactic in 2012, he will not be leaving the planet any time soon.  Kutcher told Mashable, "I was booked on a flight to go to space and, in fact, I'm quite rueful about the fact that I am not going to space. My wife asked me to sell my ticket to space because she didn't think that it was a smart family decision."Kutcher and Kunis were married in 2015 and currently have two children. According to Space.com, Virgin Galactic officials originally said they were hoping for takeoff in 2013 or 2014 but the first fully crewed flight, including Sir Richard Branson, just happened this week (July 11th).
KOURTNEY KARDASHIAN AND TRAVIS BARKER REPORTEDLY ENGAGED: Kourtney Kardashian is reportedly engaged to Travis Barker.  The Sun reports that the Blink 182 drummer allegedly proposed last weekend in Las Vegas amid rumors that the Keeping Up With The Kardashian star may be pregnant. Sources told the outlet that Barker had "been planning the proposal for ages" and their "intimate" wedding will take place next year. 
JOE EXOTIC'S SENTENCE COULD BE SHORTENED
Olivia Rodrigo is headed to the White House today to meet with Joe Biden and Dr. Anthony Fauci. They are going to be answering coronavirus questions from young adults 
Pizza Hut Australia and Nickelodeon are teaming for a new SpongeBob SquarePants-inspired sauce. The sauce contains pineapple, jalapenos and sweet chillis. It is available for a limited time 
Amazon's Tiger King movie, starring Nicolas Cage, has been canceled. Cage was going to play Joe Exotic.They felt at one point that it was lightning in a bottle, but that point has since faded into the distance and it's no longer relevant."
apper Cardi B recently bought a $150,000 necklace for her three-year-old daughter, Kulture. Kulture's birthday party also included a horse-drawn carriage, a professional party greeter dressed as a Disney princess and a fairytale-themed cake. Cardi defended her lavish spending by posting: "Yes why not ? Princess parties ,unlimited toys , vacations and Pools my kid loves the pool and I went to the pool like 5 times in my childhood. 
Madonna has joined the Free Britney movement. She posted: "Give this woman her life back. Slavery was abolished so long ago! Death to the greedy patriarchy that has been doing this to women for centuries. This is a violation of human rights! Britney we coming to get you out of jail!"
TOPIC AND BEBE REXHA DROP 'CHAIN MY HEART' VIDEO: Topic and Bebe Rexha dropped the official video for their hit single, "Chain My Heart" on Tuesday (July 13th) The visual, directed by Jason Lester – who directed the feature film High Resolution –chases the two artists and a crew of leather-clad dancers through an industrial Los Angeles location, with a nod to 80s videos. Since its release last month, "Chain My Heart" has amassed over 14 million combined global streams. 
The 2021 Emmy nominations dropped Tuesday, with the House of Mouse sitting pretty on top of the pile. To be fair, Disney owns its own streamer, and Hulu and FX, plus ABC, so it's no surprise that they beat the rest of the pack with 146 nods this year.
BLACKPINK'S Lisa Will Film The Music Video For Her Solo Debut This Week
Billie Eilish's Response To The Accusation That This Is Her 'Flop Era' CLAP BACK MY BOOBS ARE BIGGER THAN YOURs….
The Backstreet Boys are returning to the Las Vegas Strip with "A Very Backstreet Christmas Party," at Zappos Theater inside Planet Hollywood Resort & Casino.
The festive Las Vegas performances will mark the group's first ever holiday shows, filled with classic holiday favorites, new originals and their biggest hits.
Their limited, 12-show engagement will kick off on November 11th and wrap on December 23rd. 
Ariana Grande and her husband, Dalton Gomez, are honeymooning in the Netherlands.
Blake Shelton and Gwen Stefani are allegedly talking about having a child. A source tells the website, "Gwen and Blake are talking about having a baby and exploring that. It's no secret that Gwen wants a daughter; she's spoken very publicly about it and having a baby is something that she and Blake have discussed," 
ADDISON RAE IS OUT: Addison Rae's brief stint as a UFC correspondent is over. She interviewed a fighter from her hometown, and caused a minor uproar. She tweeted a response, "nvm y'all got me fired," a few hours after users complained about her on social media.
KRISTEN STEWART'S SPENCER TO PREMIERE AT VENICE FILM FESTIVAL: Kristen Stewart's starring role as Princess Diana in Pablo Larrain's Spencer will premiere in competition at the Venice Film Festival. Other high-profile premieres at Venice include Dune, starring Timothee Chalamet and Zendaya. The show kicks off September 1st. 
ASYMMETRICAL RECOVERY FOR B.O.? Forecasters are predicting that the global entertainment business is in the middle of an "asymmetrical" recovery from COVID, citing figures at the box office. PricewaterhouseCoopers surveyed 14 sectors across 53 territories, and said theatrical receipts will total $45.2 billion in 2024, marking its return to normalcy. In 2020, the total tally was $13 billion. PwC predicts annual growth of 5% through 2025, when overall entertainment and media revenue will reach $2.6 trillion.
Earlier this week Post Malone's manager announced that a new single would be out today (Friday 7-9.) And now, Malone has rolled out his new video. Motley CruThere are several cameos of his friends in the video including, Big Sean, Ty Dolla $ign, Yla Yaweh, and French Montana.
Earlier this week, Britney Spears' personal conservator, Jodi Montgomery, asked for 24/7 security, because of constant death threats.
Dua Lipa is set to make her acting debut in Mathew Vaughn's newly-announced spy thriller Argylle. She's joining a major ensemble of A-list talent including John Cena, Samuel L. Jackson, and Henry Cavill.
Penelope Disick Plays The Drums With Travis Barker
Julianne Hough may be the next Bachelorette. A source tells the magazine, "ABC execs are desperate to shake things up. Now that Julianne won't be returning to Dancing With the Stars this fall
The Weeknd tells Variety magazine that he often makes himself look ugly in public because it is part of his "character's" story. "The significance of the entire head bandages is reflecting on the absurd culture of Hollywood celebrity and people manipulating themselves for superficial reasons to please and be validated.
Beyonce and Jay-Z recently flew their $40 million-dollar helicopter to New York for a lunch date. They posted pictures of themselves drinking wine and having fun 
A 'TOMORROW WAR' SEQUEL MAY BE IN THE WORKS: According to Deadline, Skydance and Amazon Studios are already in discussions to develop a sequel to The Tomorrow War.  The film, which ranks as the biggest live-action streaming event of the summer, made its debut July 2nd on Prime Video.  The outlet reports that the plan is to bring back the entire creative team both in front of and behind the camera, including actors Chris Pratt, Yvonne Strahovski, Betty Gilpin, Sam Richardson, Edwin Hodge and J.K. Simmons.
Anderson .Paak tells Esquire magazine that there's a reason he always wears Vans sneakers. "Coming up as a musician in L.A. I was pretty broke. I couldn't afford no Jordans, no keeping up with the Nike, no nothing. Vans was my go-to and it just became something that stuck with me."
63 year-old Sharon Stone is allegedly dating a 25 year-old rapper named RMR. A source spotted them at a Los Angeles club. "She's definitely having a hot girl summer. They were together hanging out with Drake's [artist] PND, and they were canoodling and popping bottles.
Blake Shelton wrote a special song for Gwen Stefani for their wedding day. 
Britney Spears' manager of 25 years, Larry Rudolph, has resigned because she is hinting at retiring.
Sofia Vergara and Joe Manganiello's Los Angeles home was vandalized yesterday. The vandal caused $100,000 worth of damage to the property, which is currently under renovation. A new paint job was ruined. Cops arrested the vandal before he claimed to be Sofia's son
BTS have shared a teaser for their next track, "Permission to Dance." 
The single, co-written by Ed Sheeran, will drop Friday (July 9th).   The trailer shows the K-Pop septet outside of a laundromat while a snipped of the chorus, "We don't need permission to dance!" plays. The track will appear on the CD release of "Butter," which is also out July 9th.
Olivia Rodrigo is dating Hollywood producer Adam Faze. 
Page Six confirmed that the 18-year-old "Drivers License" singer and the 24-year-old producer have coupled up after knowing each other for several years.  
Gigi Hadid Posts Emotional Plea for Daughter's Privacy
Drake has partnered with startup company, Aspiration to help "reduce and offset his carbon footprint."
Drake said that Aspiration has an innovative approach to combating climate change and have "found an easy way to offer everyone the ability to reduce their carbon footprint
Ed Sheeran tells CBS that he used to not want to appear in his own music videos. "At the beginning of my career I didn't want to be in any of my videos. I just don't like the way I look on film. Thankfully I got over that. I know now that my songs sell more if I'm in the video."
Ed Sheeran has revealed that he and his wife, Cherry, made cameos in the Star Wars movie "The Rise of Skywalker." The Irish Mirror quotes Ed as saying, "I shot a scene as a Stormtropper which they cut and JJ Abrams was like, because I spent 12 hours in a Stormtrooper suit doing the shoot. And the next day he messaged me and said I think we're going to cut that scene. I was like, no, I thought I was going to be in Star Wars. He was like, if you turn up next week we'll put you in an alien suit. So I think I have like 15 eyes and I'm in a rebel meeting, just like in the background. Cherry's in it as well. I'm in it as that alien and Cherry's in it as like a rebel."
Marshmello tells XXL magazine that there are several artists that he would love to work with. "There are too many artists I want to work with to put them all down. But, I definitely would love to work with Uzi, Future, 21 Savage, for sure."
 Megan thee Stallion is going to appear in several episodes of the upcoming Disney+ series "She-Hulk". The show follows Bruce Banner's cousin, Jennifer.
Blake Shelton and Gwen Stefani married this past weekend on his ranch in Oklahoma. They held their reception in a white tent decorated with white flowers. A source tells People magazine that wedding guests dined on burgers, fries and tacos. Blake and Gwen's first dance was to "In Your Eyes" by Peter Gabriel. Gwen wore white cowboy boots. The couple started dating in 2015.
The NY Post says Carson Daly attended the wedding, but Adam Levine did not because he was in Miami recording. NBC says Carson officiated the wedding The paper also claims Blake and Gwen have built a new home in Oklahoma.
Will Smith paid for New Orleans' Fourth of July fireworks show. The actor wrote a check for $100,000 after he learned the city canceled its fireworks display due to a funding issue. Will is in New Orleans filming a new movie.
a security guard at the Pocono Speedway failed to recognize Dale Earnhardt Jr. when he recently tried to enter the track before a race.
The website quotes Dale as saying, "I have never in my life uttered the words, 'Do you know who I am?' I have never said that, I'd never take that stance, ever. And I stood there and the people around me are doing that for me.Dale showed his race pass and was allowed to enter. The race course then put up a giant sign with his picture and said he was allowed access to the course
Demi Lovato and Noah Cyrus Photographed Holding Hands Appear to be dating ….
The partnership between Kayne West and Gap is already off to a great start. Financial analysts report it's worth a billion dollars after its first year.
JUNE 28 – JULY 2
Bebe Rexha Promotes Her Lingerie With Tik Tok DanceBebe Rexha is doing what she can to shut down body shaming. She had recently posted a short video on Instagram wearing a one-piece, thong swimsuit, showing all her curves and stretch marks.asking followers to "normalize 165 pounds.
Tickets are now on sale for Blackpink The Movie. The group made the announcement on Wednesday (6-30.)The release celebrates their fifth anniversary and will be hitting theaters worldwide, including the United States, on August 4th and August 8th.The film will showcase special interviews, as well as never-before-seen videos, and show performances. Check their website for ticket purchase.
Demi Lovato: 'No Topics Are Off Limits' For New Show
MARVEL AND 'THE SIMPSONS' JOIN FORCES FOR NEW SHORT: A new Marvel-themed short from The Simpsons will premiere on the streaming platform Wednesday (July 7th).  According to Deadline, the short, titled "The Good, The Bart, and The Loki" will star Tom Hiddleston as Loki alongside a slew of Springfield's favorites. 
AMAZON DROPS TEASER FOR 'CINDERELLA': Amazon dropped the first teaser trailer for Prime Video's Cinderella.  The clip shows Camilla Cabello as a sassy Cinderella alongside Billy Porter's Fairy Godmother.  The movie is set to make its streaming debut on September 3rd. 
Britney Spears' father, Jamie, tells the NY Post that her conservator, Jodi Montgomery, is the one withholding freedom from her. "Ms. Montgomery has been fully in charge of Ms. Spears' day-to-day personal care and medical treatment, and Ms. Montgomery has made all decisions related to those matters."
 former Bachelor/Bachelorette host Chris Harrison is allegedly in talks with ABC about competing on "Dancing with the Stars."
Ben Affleck may propose to Jennifer Lopez on her 52nd birthday on July 24th.
Saturday Night Live star Chris Kattan was allegedly booted from an American Airlines flight from Dallas to Los Angeles because he was stumbling and seemed ill. He was also not wearing a coronavirus mask at first. Flight attendants gave Chris a mask before he put it on below his nose.
The Weeknd is going to star in a new HBO series called "The Cult." The series follows a female pop singer as she falls in love with the owner of a Los Angeles nightclub. The nightclub owner is the leader of a secret cult
Ed Sheeran recently underwent laser eye surgery to correct his vision. He now has 20/20 vision. Ed says, "I've seen through Perspex for the past 28 years and then opening my eyes after laser surgery everything was like full color, I could read everything, it was amazing. I'm so annoyed I didn't get it done before, I've missed out on 10 years of awesomeness."
Joe Jonas was spotted handing out pizzas to the families and friends of the victims of the collapsed Miami condo building. A source tells E! News, "Joe arrived with a friend. I don't know how long he [stayed] but more [than] half an hour. He was very low profile. The families were very upset about their [loved] ones. He went to the room where the volunteers were."
 Kim Kardashian visited Vatican City this week with supermodel Kate Moss. They toured St. Peter's Basilica, the Sistine Chapel, and The Colosseum. Kim wore an expensive white lace dress while visiting the city for business meetings. She did not get an audience with Pope Francis.
Britney Spears ripped the paparazzi yesterday for following her around on vacation
Britney Spears' ex-husband spoke out in her defense
The lawyer said, "The best thing would be for their mom to be healthy and happy. And if either of those things aren't true, it doesn't provide for the best setting for custody to be exercised. [Kevin] certainly respects Britney and only hopes the best for her because when the best for her is achieved, it's the best for their kids. The kids love their mother and he wants there to be a healthy and strong relationship."
Elvis Costello is cool with 18-year-old pop star Olivia Rodrigo lifting his 1978 classic "Pump It Up" for her new hit, "Brutal" — underlining he borrowed from both Bob Dylan and Chick Berry for his own song: "It's how rock and roll works. You take the broken pieces of another thrill and make a brand new toy. That's what I did. #subterreaneanhomesickblues #toomuchmonkeybusiness"Olivia Rodrigo has come under attack from Coutrney Love, who cited Rodrigo's album cover for Sour Prom as a direct steal of the artwork for Hole's 1994 Live Through This.
Ed Sheeran has written songs for BTS. The website quotes him as saying,  "I've actually worked with BTS on their last record, and I've just written a song for their new record. And they're super, super cool guys as well. I really like BTS though, I think they're great."
Rihanna's neighbors are allegedly upset with her because of her remodeling. A source tells the magazine, "Rihanna bought a big house for $13.8 million then complained the house didn't have a large enough pool, so she bought the house next door, which did have a huge pool. This means a lot of demo, dust, and noise" 
John Cena tells Insider magazine that he wants to star in another Fast and the Furious movie.  "I'm a fan. So, I want to say that I would love to see more Jakob. As the rookie on the squad, I'm not near high enough to make any of those decisions. I just really hope that the world enjoys 'F9'. If they enjoy it, maybe I'll get another shot."
Prince Harry and Prince William have no plans to reconcile before Princess Diana's new statue is unveiled on Thursday at Kensington Palace. A source tells the newspaper, "Neither are offering an olive branch. I fear it will be the same as at Prince Philip's funeral, a nod of recognition and that's about it."
Britney Spears really wants to have a baby girl. A source tells the magazine, "Britney adores her sons but she'd love to have a daughter too, 
Kim Kardashian is headed to the Olympics. She announced Monday that her clothing brand, Skims, will be the official loungewear for Team USA at the Tokyo Olympics. 
Lorde Sold Out Solar Power North American Tour Dates
Cardi B Shares Maternity Photos – maybe sept/oct
Halsey's Fourth Studio Album Will Be Produced By Trent Reznor And Atticus Ross
Olivia Rodrigo tells The Hot Ones that she loves the 90s. "I'm really inspired by vintage things. I'm obsessed with the '90s and '90s music and '90s pop culture".
Courtney Love Accuses Olivia Rodrigo of 'Twinning' Her Album Cover
 Ne-Yo's wife, Crystal, has given birth to their third child. Their baby girl is named Isabella Rose. This is Ne-Yo's fifth child 
Cardi B is pregnant with her second child. She showed off her baby bump at the BET Awards last night
2021 BET Awards last night and although Megan Thee Stallion was the big winner of the night, the big news was that Cardi B revealed that she was pregnant with her second child with husband Offset. The rapper performed "Type Sh*t " with Migos and came on stage showing off her growing baby bump. Cardi and Offset welcomed their first child, Kulture Kiari in 2018.
Machine Gun Kelly And Megan Fox Seen At Yungblud Concert In L.A.
Universal's F9 brought in a pandemic record $70 million in its opening weekend. Observers were quick to note that the intense interest is consistent with other films being released exclusively first in theaters. 
Ed Sheeran's new single, "Bad Habits" caught the attention of Taylor Swift this past weekend and she used social media to gush about it.
Along with a clip of the video, she wrote: "Ed has a new song out and I legitimately cannot get it out of my head!  And this VIDEO!!"
Following her Twitter post, she also praised him on Instagram and commented: "It's Ed and it's glitter so it's a yes for me."
JUNE 21- JUNE 25
Post Malone has added a new white Ford GT to his car collection. He also has a Lamborghini and a Bugatti in white. The Ford has Lambo doors, 647 horses and can go from 0 to 60 in less than three seconds. The car has a top speed of 216 mph
Kanye West is suing Walmart because they are selling shoes that resemble his. Kanye sells his Yeezy Foam Runner shoes for $75 while Walmart sells their knockoffs for $25. Kanye says Walmart is costing him millions 
Doja Cat tells Billboard magazine that she idolizes Janet Jackson.
Kylie Jenner and Travis Scott may elope. A source tells the magazine, "They can't be bothered, nor have time, to organize a gigantic wedding with the Kardashians getting involved and telling them what to do
Scottie Pippen tells The Dan Lebatard Show that he and Michael Jordan used to drink beer before exhibition games.
Machine Gun Kelly And Blink-182's Travis Barker Perform Surprise Rooftop Gig
Photos have started surfacing online from a pop up concert last weekend featuring Blink-182's Travis Barker and Machine Gun Kelly.The surprise concert started with a tweet directing fans to an area of Venice Beach, Los Angeles.When the fans arrived they found a stage and were treated to a 13 song set with Barker on drums and Machine Gun Kelly playing to hundreds of fans.There was no mention of what prompted the show.
Britney Spears Apologizes To Fans For Pretending She's OK
Justin Timberlake, Mariah Carey, And Others Support Britney Spears After She Pleads To Court
Pink tells The Wall Street Journal that she is continuing to develop her wine line. "So I have three different lives: I have this touring life, my home life, and then I make wine. The workload is huge – it's just me and another woman who make all of this wine. I'm just a full-time mama during all of that."
The Weeknd tells The Wall Street Journal newspaper that he will always see Drake as an older brother. "Drake will always be like a big brother to me. He always showed love and kind of showed the world what I could do."
41% of Texans would like to see Matthew McConaughey run for governor. 47% think he should stick to acting. Matthew has a favorable rating of 42% which is just seven points behind Governor Greg Abbott
Olivia Rodrigo has been knocking on fans front doors to invite them to Sour Prom. Posts across the internet show multiple fans with Rodrigo holding a sign that reads: "Prom would be brutal without you." Although it's not an actual prom invite, it's a concert film titled, Sour Prom.It streams next Tuesday, June 29, at 8:30 p.m. PT on her official YouTube channel.
Harrison Ford was injured while rehearsing a fight scene for Indiana Jones 5. 
Deadline reports that the 78-year-old actor hurt his shoulder although the full-extent of his injury is unknown.  According to Disney, director James Mangold will shoot around him while the appropriate course of treatment is evaluated, and the filming schedule will be reconfigured as needed while he heals.  
This isn't Ford's first major on-set injury.  His leg was broken by a hydraulic door in an accident on the set of the Millennium Falcon spaceship while filming Star Wars: The Force Awakens in July 2014. 
Britney Spears went before a judge in Los Angeles yesterday in an attempt to have her conservatorship ended. She said she can't get married or have more kids because of the conservatorship. "I wanted to take the IUD out and have a baby but the conservator won't let me because they don't want me to have a baby. It's not okay to force me to do anything I don't want to do. I would honestly like to sue my family to be totally honest with you. I've been so angry and I cry every day. I'm not lying, I just want my life back. I wanted to end the conservatorship without being evaluated."
Justin Timberlake tweeted: "After what we saw today, we should all be supporting Britney at this time. Regardless of our past, good and bad, and no matter how long ago it was… what's happening to her is just not right. No woman should ever be restricted from making decisions about her own body."
Ariana Grande and her family recently dined at Wolfgang Puck's restaurant in Los Angeles. Wolfgang mistook Ariana for one of his former students.
The Weeknd tells Forbes magazine that he treats his albums like mini-films. "I kind of treat my albums like films when I write them, telling one big story. I want to take my fans on an adventure every time they play one of my albums. "
Vin Diesel tells Billboard magazine that Cardi B is going to appear in more Fast and the Furious movies. "We are very much excited to evolve her character and to expand it to the finale. She made it just in time. She came in Fast 9 just in time."
Lorde Announces Third Studio Album And Upcoming Tour , first since 2018
'Butter' Beats 'Dynamite' To Become BTS' Longest Leading Chart Topper. Olivia Rodrigo 8 weeks
BACKSTEET BOYS AND *NSYNC MEMBERS TEAM UP FOR PRIDE: Lance Bass and Joey Fatone from *NSYNC teamed up Friday (June 18th) with Backstreet Boys' Nick Carter and AJ McLean for Bingo Under the Stars in Los Angeles.  McLean performed his single "Love Song Love" before the two boy bands joined up to perform BSB's "I Want It That Way" and *NSync's  Bye Bye Bye." The supergroup also presented $1 million in $TKINU Tokens to The Trevor Project,
Steven Spielberg Teams Up With Netflix
In a move that shocked many, Steven Spielberg and Amblin Partners are teaming up with Netflix in a multi-year partnership that will see multiple films produced. This comes a few years after the director reportedly urged the Academy of Motion Picture Arts and Sciences to bar day-and-date streaming releases from being Oscar-eligible. Sources close to the director denied the claims. 
The deal exists alongside Spielberg and Amblin's partnership with Universal. He will make some films especially for Netflix, others for Universal. 
Khloe Kardashian And Tristan Thompson Break Up Again
Olivia Rodrigo graduated from high school this past weekend. She celebrated by posting a picture of herself wearing a fishing cap that said: "it's brutal out there"
Gwyneth Paltrow tells NBC that her ex-husband, Chris Martin, is like her brother. 
Dua Lipa tells CBS that she convinced her parents to let her move to London by herself when she was 15.
 Saweetie purchased a new Rolls-Royce over the weekend. She posted pictures of the car along with herself toasting it.
Vin Diesel will allegedly be paid $80 million for the last Fast and the Furious film. "F9" opens Thursday night. The movie's producers hope to do two more films 
Taylor Swift's Dad Still Has The Guitar Picks From The 'Red Tour'
The Jonas Brothers unveiled the single "Remember This" Friday (June 18th).
Teaming up with NBCUniversal, the band will officially debut the song during the broadcast of the first night of the U.S. Olympic Team Trials for track & field between 10pm-11pm ET on NBC—in advance of the Tokyo Olympics on July 23rd.
Three of Angelina Jolie and Brad Pitt's six kids wanted to testify against him in a court of law, but Jolie is claiming that a judge wouldn't let them. The pair have been battling over custody for years now. 
"Three of the children have asked to testify," Jolie's lawyers said in newly surfaced court documents filed in December 2020. 
Jolie, 46, and Pitt, 57, share six children: Maddox, 19, Pax, 17, Zahara, 16, Shiloh, 15, and twins Knox and Vivienne, 12. Maddox, at 19, can no longer have custody decided by a court.
JUNE 14- 18
Miley Cyrus' former boyfriend, Cody Simpson, recently competed in the Australian Olympic swim trials. He missed securing an Olympic bid by 1.2 seconds. Cody came in last place during the final heat.
Tyrese tells Hollywoodlife.com that he wants Rihanna to appear in an upcoming Fast and the Furious film.  "Because not only is she very sexy, but I think she has the spirit of a Fast girl. She's a bad girl, she's a risk-taker, she's got a lot of swag and spice about her that I think she would fall right into the universe in an amazing way." 
Doja Cat tells Billboard magazine that she likes to incorporate comedy into her songs."I've been obsessed with comedy my whole life — I grew up on Jim Carrey films and stuff like that. So I knew I wanted to incorporate that and make other people feel like they had something to go watch when they needed a laugh."
LaLa Anthony has filed for divorce from her husband Carmelo Anthony after 11 years of marriage. According to TMZ, LaLa filed divorce papers yesterday (May 17th) in New York. Sources close to the couple say that they've been separated for a while but have remained friends. The Shaderoom is also reporting that the reason LaLa filed is because a woman has coming forward alleging that Carmelo is the father of her newborn twins and has been avoiding them since she gave birth.
Billie Eilish Under Fire For Mocking Asians
Lorde Uses Crop Circles To Tease 'Solar Power' Album
Lorde

posted a video of crop circles to promote her upcoming album.

Lorde says that she wants every song on the album to "sound like the sun."

No release date has been announced.
Miley Cyrus Pride Concert To Stream On Peacock
Miley Cyrus's Pride concert will stream during Pride month on Peacock.

The hour long concert event, will feature Miley Cyrus and a other award winning artists that support LGBTQ.
Called… Miley Cyrus Presents Stand By You will stream on June 25 to celebrate Pride month.
Meghan Markle is going to accompany Prince Harry to London for the unveiling of Princess Diana's new statue. The statue is going to be unveiled on what would have been Diana's 60th birthday.
Kevin Hart has purchased the Calabasas, California mansion next to his. The 2004 home sold for $7 million and has six bedrooms. The hillside house has a pool, a volleyball court and a children's playground.
Channing Tatum tells People magazine that Zoe Kravitz convinced him to stop wearing Crocs. "When someone can just come out and tell me I should not be wearing Crocs, and is so adamant about it, she completely convinced me and I never wear Crocs anymore. I get it, but I totally loved Crocs for a hot second, and in one hang she was like, you can't ever do that again. And I said, 'OK, fine.'"
fter rumors continue to swirl about the romantic future of Machine Gun Kelly and Megan Fox, the two have invested in a lavish Airbnb.
Living together in the Sherman Oaks area of Los Angeles, the couple is spending $30,000 a month for rental of a 5,300-square-foot home.
The new five-bedroom, five-bathroom mansion, includes a pool, basketball court, a chef's kitchen, as well as its own spa.Sources say that Megan and MGK moved in last month.
Scott Disick has gone all out for girlfriend Amelia Hamlin's 20th birthday. 
Radar reports that days after surprising Hamlin with a diamond necklace, Disick bought the model a $57,000 limited edition Helmut Newton print, titled Saddle II, Paris 1776.  The black-and-white photo depicts a dark-haired woman sitting atop a saddle, mounted atop a chair, staring at a grand piano. 
The outlet reports that the 38-year-old socialite purchased the print from Artlife Gallery's Pop Up in Miami's Design District using the cryptocurrency Etherumpay, a newly launched utility token that operates on its own point-of-sale payment-processing system.
Hamlin is reportedly an equally extravagant gift giver, having given the Keeping Up with the Kardashians alum a brand new Harley-Davidson motorcycle for his birthday. 
WILL SMITH TO HOST COMEDY VARIETY SHOW FOR NETFLIX: Will Smith will host his first-ever comedy variety show for Netflix later this year.  According to the streamer, the one-hour special will include surprise celebrity guests, noteworthy conversation, fresh comedic sketches, huge musical performances and more.
CHRISSY TEIGEN REPORTEDLY WANTS TO SIT DOWN WITH OPRAH: Radar reports that Chrissy Teigen is looking to do a sit-down interview with Oprah in order to do damage control in the wake of her cyberbullying scandals. A source tells the outlet, "Chrissy is being advised to go into hiding and lay low. She is being told that all this will pass if she shuts up and does nothing. However, that isn't her style which is why Chrissy is in talks with Oprah to do a Meghan Markle sit-down type interview and tell her truth." The insider added that she hopes the interview will allow her to hit the restart button on her career.
Adele has purchased Nicole Richie's Beverly Hills mansion for $10 million. The 1957 home has four bedrooms, a spa, a pool, a basketball court and a stone paver patio 
Pink has purchased Barry Manilow's former Malibu, California villa for $13.7 million. The 4,320 square-foot home was built in 1976 and has five bedrooms. Pink paid $200,000 more than the asking price.
Imagine Dragons star Dan Reynolds recently purchased his childhood home in Las Vegas before donating it to a group called Encircle. The organization provides safe spaces to LGBTQ youth. The home has seven bedrooms and five bathrooms and was listed for sale for $895,000 
Sylvester Stallone is developing a new TV series about a young Rocky Balboa. It would chronicle Rocky's life as a 17 year-old. Stallone is taking his show to a streaming service and is planning to do 10 episodes per season.
Jennifer Lopez is going to star in a new sci-fi movie for Netflix titled "Atlas." It's about an evil AI (Artificial Intelligence) Soldier, who determines the only way to end a war is to end humanity. Jennifer works with another AI Soldier to rid the world of the bad one.
Amazon founder Jeff Bezos may have proposed to his girlfriend, Lauren Sanchez. She was spotted wearing a yellow, heart-shaped diamond ring on her ring finger as she ran errands in Los Angeles
Cardi B has revealed that Vin Diesel invited her to star in the upcoming Fast & Furious 9.  Cardi B plays Leysa, a woman who is connected to Vin Diesel's character's past. She said, "Vin Diesel reached out, and he was talking about a role. I'm like, 'It's freakin' Fast & Furious. Get me there, put me on a plane!' I like the fact that I'm representing such a powerful, strong woman
footage of Ed Sheeran in a school play is going to be auctioned off. Ed was 15 years-old when he starred in a production of the musical "Grease."
Ariana Grande is launching a new perfume called God is a Woman. It will be available at Ulta Beauty. It has floral scents.
Post Malone recently spent $1.6 million on a pair of diamond fangs. The new grill is an upgrade from the natural porcelain veneers he used to have. His fangs now have 12 carats of diamonds
Jennifer Lopez has allegedly told her ex-husband, Marc Anthony, that she plans to marry Ben Affleck
 Warner Brothers allegedly wants Robert Pattinson's Batman character to marry Zoe Kravitz's Catwoman character. The website says Robert is going to have multiple love interests in his Batman movies. The Batman-Catwoman engagement is reportedly inspired by several recent DC Comics.
Kanye West and Bradley Cooper's ex, Irina Shayk, are going to be Hollywood's next power couple. A source tells the magazine, "Hollywood's next power couple, Kanye loves his fashion side hustle, sometimes more than his music, and Irina would be his ideal muse.
JUSTIN BIEBER AND LIL BABY TO HEADLINE MADE IN AMERIA FESTIVAL: Justin Bieber and Lil Baby are set to headline this summer's 10th annual Made in America Festival over Labor Day weekend. The two-day festival in Philadelphia will take place on September 4th and 5th and also include performances from Doja Cat, Megan Thee Stallion, Roddy Ricch, Bobby Shmurda, Baby Keem, Lil Durk, A$AP Ferg, and more.
Ewan McGregor's Daughter Clara Viciously Attacked Before Red Carpet Event
Drake and LeBron James went to a high school basketball game on Friday to watch LeBron's son play. Drake made headlines because he stood up and argued with a referee at one point.
Brooklyn Nets star James Harden is denying reports he sent $100,000 to Saweetie for a date. James posted: "I'm tried (sic) of people creating these false stories knowing I really don't speak on bull. Leave me out of all the werid trash. Back to my real life" 
Harrison Ford has allegedly asked fans to stop pestering him for selfies. The 78 year-old is filming the fifth Indiana Jones film in the U.K.. Harrison has taken several selfies with some of his British fans. He often exits through restaurant kitchens to avoid crowds.
the LAPD recently arrested a 35 year-old man for refusing to leave Kylie Jenner's property. He was there to profess his love. The man was charged with misdemeanor trespassing 
Ed Sheeran confirmed his official return with the announcement of his brand-new single "Bad Habits," out everywhere June 25th.
There's an unconfirmed rumor going around that Drake may have another child on the way. According a report from 100 Jamz, 24-year-old dancehall artist Shenseea may be pregnant by the rapper. Shenseea is allegedly three months pregnant. Although Drake's camp has denied the rumors, there are some alleged text messages between the two discussing the pregnancy.
Shenseea is from Jamaica, and is well known for songs like as "Jiggle Jiggle", "Wasabi" and "Reverse".
DRAKE'S 'CERTIFIED LOVE BOY' WILL BE OUT BY THE END OF THE SUMMER
In other news, Drake has confirmed that his new album Certified Lover Boy will be out by the end of the summer. During an interview with the Ultimate Rap League's Night of Main Events XI, the rapper said, "Yeah, my album will be out by then. 
Kendall Jenner and Devin Booker have largely kept their romance under wraps, but the model and NBA player went public over the weekend in celebration of their 1-year anniversary.
Jenner shared snuggly shots of them together on social media, and the Phoenix Suns guard shared his own shots, captioning one 365 and another 52, for the number of days and weeks in a year. 
Liam Hemsworth Makes It Official With Gabrielle Brooks
Just a few days after his 44th birthday, Kanye West unfollowed all of the Kardashians. Kanye is reportedly dating supermodel Irina Shayk and was spotted with her in France on his 44th birthday.
JUNE 7 – JUNE 11
Kanye West has taken Bradley Cooper's ex, Irina Shayk, on a trip to France. They were spotted smiling and walking together at a luxury boutique hotel in Provence. The website says the couple may be more than just Friends with Benefits
After 20 seasons, tonight is the series Finale of Keeping up with the Kardashians
the custom Dodge Charger that Vin Diesel drives in the next Fast and the Furious movie, "F9", cost $1 million to build. Several hybrid versions of the car were made before a final version was contructed. The car has a mega horsepower Dodge Hellcat motor.
"F9" opens in theatres on June 25th
Doja Cat is releasing a new single "Need to Know" will be out on Frida  and teasing fans about it online. She posted a futuristic clip and for a few seconds, you can hear a faint melody of the song.
The short clip features the title in metallic font, flying over a gleaming city of tomorrow. Then it zooms into a room with a silver statue of a female torso and a shot of a woman with long red nails, playing video games.
The woman was wearing a Doja Cat shirt, with a NASA-like font.
y (June 11.) And will also be included on her next album, Planet Her
Ariana Grande Congratulates Her Brother On His Engagement
N'SYNC's Chris Kirkpatrick tells Variety magazine that he used to dislike AJ McLean of the Backstreet Boys. "There was a time when I couldn't be in the same room with this guy. But there's always been a mutual respect, and now that we're all parents, we've grown up. Reflecting on things, it's cool to see what each of the bands did and how it all worked together. It really was this symbiotic relationship with Backstreet, 98 Degrees, us and even O-Town and other bands that came in."
people are selling the sweet chili and cajun dipping sauces that accompany McDonald's BTS Happy Meals for as much as $500 on eBay
Miley Cyrus tells Vogue magazine that she wants to work with Billie Eilish. "There are always new emerging artists that are super interesting… I love Billie Eilish. I think she's just the coolest. I love her, her messaging. I'd love to work with her."
Chris Harrison is no longer going to host "The Bachelor" or "The Bachelorette". He had hosted the franchise for the past 19 years.—Deadline Hollywood says Chris is receiving an eight-figure payout. The website says Chris received a large payout because his lawyer allegedly threatened to file a lawsuit that would expose some of The Bachelor and The Bachelorette's dirty secrets.
Chris Pratt tells Cinema Blend that he is open to doing a Jurassic World- Fast and the Furious crossover. "Yeah, let's do it. That sounds good. Because… if there's one thing a T-Rex can't mess with, it's family. Hey man, if that's what the audience wants, I'm in. … That'd be sick. I'd love to work with Vin. That'd be good."
NEW KANYE ALBUM COMING SOON
Kanye West's manager Bu Thiam has teased that Ye has an album coming out. Thiam tweeted, "WestDayEver. Album OTW!" Prior to this, Ye had been working on his oft-delayed album DONDA. 
KANYE WEST'S GAP BUBBLE JACKET SELLS OUT INSTANTLY
In other news, yesterday (June 8th) the first product from Kanye's Yeezy Gap collaboration went on sale. The $200 unisex blue nylon puffer jacket sold out within hours of the pre-order and will ship later this fall. 
KIM KARDASHIAN WISHES KANYE WEST A HAPPY BIRTHDAY
Meanwhile, Kanye's estranged wife Kim Kardashian wished him a happy birthday on Instagram, sharing a photo of herself and Kanye with their kids, along with the caption, "Happy Birthday Love U for Life!" 
Bruno Mars, "If you could have a drink with one musician dead or alive, who would it be and what would you drink?" Bruno replied, "I'd drink a Mojito with Luther Vandross!" 
Jennifer Lopez's Glam Squad is planning to give Ben Affleck a makeover. A source tells the magazine, "She loves taking care of him. Ben needs a refresh. She wants him to look and feel his best. She won't kiss or hug Ben after he has smoked so he vowed to quit. Ben's totally on board with the makeover. He loved that about Jen when they were together years ago – she took care of everything."
Prince Harry and Meghan Markle's decision to name their newborn Lilibet is insulting because Prince Philip used to call Queen Elizabeth that. "I don't think it's a good idea — I think it's quite rude to Her Majesty Her Queen. It was a very private nickname from her husband, who hasn't been dead for very long. Prince Charles would never dream of calling his mother Lilibet."
a "Friends"- themed cruise is going to set sail from Fort Lauderdale in May of 2022. The cruise will feature a costume contest, Friends trivia and more. The cruise's website reads:  "Get ready to eat like Joey, joke like Chandler, cook like Monica, shop like Rachel, yoga like Phoebe and dig like Ross". The ship will sail to the Cayman Islands, Key West and Mexico. Cabins cost as much as $3,048.
George Lopez is opening a new nationwide chain of ghost kitchens today called George Lopez Tacos. His menu will feature street-style tacos with slow cooked meats, a variety of toppings, churro bites, Mexican Coke and fresh salsa options. Uber Eats, DoorDash and GrubHub will deliver George's food.
Lorde will be releasing new music in 2021. 
The 24-year-old musician shared artwork for her upcoming project, "Solar Power" on her website Monday (June 7th).  The image showed the "Royals" singer's bare backside on the beach alongside the message, "ARRIVING IN 2021…PATIENCE IS A VIRTUE."  The site also gave a link to sign up for her newsletter.
The Grammy winner has not released any new music since her sophomore album Melodrama dropped four years ago.
Olivia Rodrigo tells Rolling Stone magazine that her mother originally didn't like 'Drivers License'
Maroon 5's Adam Levine is recording an original song, called "Good Mood", for the Paw Patrol movie soundtrack.
Harry Styles and Olivia Wilde are still dating.
the Bergen County, New Jersey police have arrested three men for stealing $3 million in cash and jewelry from one of 50 Cent's businesses. Cops used surveillance video to catch the trio. It took them five months.
Prince Harry and Meghan Markle are the proud parents of a new baby girl named Lilibet 'Lili' Diana Mountbatten-Windsor.
Jennifer Lopez was recently spotted checking out schools in Los Angeles. The website says she and Ben Affleck may be planning to move in together. Jennifer's children are in Miami where they homeschool during the past year 
Floyd Mayweather purchased $1 million worth of cars for his friends prior to his fight with Logan Paul in Miami. He bought ..  a 2021 Rolls-Royce White Ghost
John Cena tells We Got This Covered that he hopes to confront The Rock in one of the final Fast and the Furious movies. "I don't know if that'll happen and that's very much up to the Fast audience to decide. As The Fast Saga grows and evolves, I'm excited for a possible moment like that but there's no guarantee. I hope it happens and if the audiences around the world hope the same thing, who knows."
John plays the villain in "F9" opening on June 25th.
Miley Cyrus Wants To Work With Billie Eilish
MAY 1 – JUNE 4
Lady Gaga has allegedly postponed her tour because of her dognapping incident.
Queen Elizabeth believes in ghosts and never has just 13 place settings at her dinner table. A source tells the newspaper,  "The Queen won't let 13 people sit down at a dinner table, not because she is superstitious but in case guests are. She does believe in ghosts and has several lucky charms in her handbag."
Tiffany Haddish tells Entertainment Tonight that she is planning to adopt. "I really wanted to be a foster parent, but because I'm at a certain level of success, my lawyer suggested that it's probably best to just adopt, and I'm on that process now. I want to get somebody that's 5 [years old] and up. 
 David Spade is going to replace Chris Harrison as host of "Bachelor in Paradise." Producers made the switch because they thought the show had become too serious. Spade follows the franchise and often posts Bachelor commentary on his Instagram page.
While out on a ride on his motorcycle, Machine Gun Kelly and Megan Fox were pulled over by Los Angeles police on Tuesday (6-1.)
While the actress was wearing a helmet, Kelly was reportedly not wearing his, which is why they were pulled over. TMZ reported that he was also cited for not having the proper endorsement to operate a motorcycle on his driver's license.The pair were described as "friendly and cooperative" with the officer during the encounter.TMZ captured photos and posted them online.
Bethenny Frankel plans to follow her Skinnygirl success with a new line of wine called Forever Young. 
The Real Housewives of New York star wrote on Instagram Wednesday (June 2nd), "Celebrities have historically been strictly told to never be photographed with alcohol. Liquor companies were marketed by men to men and I changed that game. Now it's a whole new world for women, thanks to my little brand that could. I waited until I found another brand and concept that I wanted to call my own."
Brad Pitt is rumored to be dating singer-turned actress Andra Day.  
According to The Mirror, the 57-year-old actor was spotted flirting with 36-year-old Day backstage at the Oscars in April.  The two reportedly swapped numbers at the event, where Day was nominated for Best Actress for her portrayal of Billie Holiday in The United States Vs. Billie Holiday. 
INDIANA JONES' TO START FILMING NEXT WEEK: Sources tell Deadline that Indiana Jones 5 is set to start filming next week.  The magazine reports that cameras are set to roll at Pinewood studios and other locations around the UK.  Harrison Ford will star alongside Mads Mikkelsen, Phoebe Waller-Bridge, Thomas Kretschmann, Shaunette Renee Wilson, and Boyd Holbrook in the James Mangold-directed sequel. The current release date is July 29th, 2022.
DAVID SPADE TO REPLACE CHRIS HARRISON: Page Six is reporting that David Spade will replace Chris Harrison on Bachelor in Paradise.  Harrison stepped away from the dating franchise after he defended the racist behavior of contestant Rachel Kirkconnell, during an interview on Extra. 
Taylor Swift is going to star in a new movie with Christian Bale, Rami Malek, Margot Robbie and Zoe Saldana. The movie is going to be directed by David O Russell. The title and script remain a secret 
N'SYNC star Lance Bass and his partner, Michael Turchin, are expecting twins. The couple went through nine different egg donors before a surrogate got pregnant.
John Mayer's first solo project in five years will be released on July 16th. 
The singer and guitarist tweeted Tuesday (June 1st), that his eighth studio album will be called Sob Rock and shared the cover art.
Mayer announced on TikTok in March that the album was already "recorded, mixed and mastered" and that he had been sharing it with friends for the last couple of months.
Every single track from Olivia Rodrigo's debut album, Sour, has landed in the Top 30 of Billboard's Hot 100 for the week of June 5th.
Three tracks ranked in the Top 10 with "Good 4 U" currently sitting at the No. 2 spot, down from No. 1 where it debuted a week earlier.  It's followed by "Déjà vu" at No. 3. and "Traitor" at No. 9. 
According to Billboard, Rodrigo is the first female artist, and the fourth act overall, to simultaneously chart 11 or more songs in the Hot 100's top 30.
NO DOUBT: Ben Affleck and Jennifer Lopez were photographed heading out together Monday night, leaving no doubt that the former fiances are back on. They hit up Wolfgang Puck's new restaurant at the Pendry hotel in West Hollywood, according to Page Six. 
Taylor Swift kicked off Pride month by joining with GLAAD to convince Congress to pass the Equality Act. 
The Equality Act passed the U.S. House of Representatives on February 25th, 2021, and is awaiting action in the U.S. Senate. If passed, the Equality Act will provide LGBTQ Americans with federal nondiscrimination protections for the first time in history.
Ed Sheeran tells the BBC that his young daughter is not his biggest fan. "Now I'll sing [my new songs] to my daughter, who's not my biggest fan. She just cries. No, I've got some she likes. She really likes Shape Of You, the marimba sound is good but she doesn't like anything loud or anything belty."
Jay-Z tells "The Shop: Uninterrupted" that he didn't learn how to swim until his daughter, Blue Ivy, was born. "I didn't learn how to swim until Blue was born. There goes everything you need to know. This is a metaphor for our relationship. If she ever fell in the water and I couldn't get her, I couldn't even fathom that thought. I gotta learn how to swim. That's it. That was the beginning of our relationship." 
CBS says television sensors in China have removed Lady Gaga and Justin Bieber from the "Friends" reunion special on HBO Max. Lady Gaga's performance of "Smelly Cat" was edited out most likely because she angered the Chinese government in 2016 by meeting with the Dalai Lama  Justin Bieber may have been removed for visiting a controversial Japanese shrine that honors the dead.
Dua Lipa Is Already Working On Her Third Album
SMOKING: In Disney's origin story Cruella, Emma Stone leaves her character's famous smoking habit behind. She told The New York Times: "We are not allowed to smoke onscreen in a Disney film. It was difficult to not have that cigarette holder…I was so excited to have that green plume of smoke in there, but it was not possible." She added, "I don't want to promote smoking, but I'm also not trying to promote skinning puppies."
REBEL WILSON STUNS AT BEACH: Rebel Wilson is having a fabulous Memorial Day Weekend. After presenting the trophy at the inaugural World Polo Pride event in Palm Beach, she hit the Florida beach in Givenchy slides and a bathing suit with beach babe vibes. "Move over Pam Anderson, we got a new Baywatch babe! Yaassss gurl!" one person commented on her pic. "You look incredible," a second Instagram user added.
Harry Styles could be getting into the beauty business.  
The Harry Styles fan account @TheHarryNews tweeted Friday (May 28th) that the "Watermelon Sugar" singer has been listed as the director of Pleased As Holdings Limited in the UK Company Directory.  Page Six confirms that the former One Direction member and his assistant, Emma Springs, will both serve as director of the newly registered fragrance and cosmetics company. One Direction previously released four perfumes between 2013 and 2015, some of which are still available at Walmart.
MAY 24- MAY 28
 McDonald's launched their new BTS meal yesterday. It includes a 10-piece Chicken McNuggets order, medium fries, a medium Coke and sweet chili and Cajon dipping sauces.
Bruno Mars tells Billboard magazine that he dresses up when he goes into the recording studio. "I made it a point: I'm showing up to the studio, we working, but I'm not showing up in sweats 'cause you're going to get what sweats sounds like … so I'm going to wear every jewelry piece I collected, and my finest shoes, and write some songs. It just helped keep the motion going."
Jay-Z tells HBO that he has a terrible memory when he gets on stage. "In the beginning, I used to get on the stage and just forget all my lyrics."
a judge has awarded Brad Pitt 50/50 custody of his children. Angelina Jolie was seeking sole custody and wanted Brad to have supervised visitation. The judge felt that there was not enough credible evidence to suggest he needed supervised visits 
Guy Fieri has signed a new, three-year contract with the Food Network to continue doing "Diners, Drive-Ins, and Dives" and "Guy's Grocery Games". The deal is worth $80 million. "Diners, Drive Ins, and Dives" generated $230 million for the Food Network last year.
Kelly Clarkson's daytime talk show will take over Ellen's time slot when Ellen retires. 
 Jennifer Lopez and Alex Rodriguez are no longer talking. Ben Affleck and Jennifer Lopez are officially dating again.
Katie Holmes' ex-boyfriend, Emilio Vitolo, was allegedly spotted flirting with Zoe Kravitz outside of an Italian restaurant in NYC. The two had huge smiles on their faces as they exchanged numbers.
Photos from Ariana Grande's wedding have surfaced online. She wore a sleek, low back, custom, long, white, satin dress by Vera Wang. She wore a shoulder length veil with a ribbon bow on top. Her husband, Dalton Gomez wore a suit by Tom Ford.
According to Vogue, Grande walked down the aisle with her parents Joan Grande and Ed Butera .
The wedding on May 15, was kept secret until People.com made the announcement a few days afterwards.
 Akon had his SUV stolen from an Atlanta gas station. He left his 2020 Range Rover running at a Quik Trip before someone hopped in the driver's seat and took off. Akon used his Find My iPhone app to track the SUV to Forest Park, Georgia. Akon had his $25,000 diamond necklace and Louis Vuitton luggage in the SUV. Cops are continuing to search for the truck 
Drake celebrated his Billboard Magazine Artist of the Decade award by renting out the SoFi Stadium in Los Angeles. He and his friends stood at midfield and took pictures in the Rams and Chargers stadium.
Cameron Diaz and Benji Madden may adopt. A source tells the magazine "Just a few years ago, becoming a mom wasn't even on Cameron's radar. But it's been a revelation, and it's the focus of her life now. They're thinking about adoption this time. They've already looked into an agency and hope to bring home another baby by the end of the year. They can't wait for Raddix to have a sibling."
Ellen DeGeneres is allegedly getting jew job offers now that she is ending her talk show. A source tells the magazine, "The word is, she has lucrative new offers coming in. Portia would love for Ellen to take a break, dial back the intensity and enjoy life for a while, but Ellen is 100 percent not done in entertainment," the source said.
Rob Lowe tells E! News that Prince Harry and Meghan Markle caused his Montecito, California property value to go up when they moved in. "When Oprah moved in, that began the sort of resurgence of Montecito. Now that the royals are here… the good news is property values go up, the bad news is the line is longer at Starbucks."
Johnny Knoxville tells GQ magazine that the next Jackass movie will be his last. "You can only take so many chances before something irreversible happens. I feel like I've been extremely lucky to take the chances I've taken and still be walking around. "I can't afford to have any more concussions. I can't put my family through that."
Matthew Perry slurred his words in a "Friends" reunion special promo because he had emergency dental work done
Kanye West is allegedly secretly dating Bradley Cooper's ex, Irina Shayk. The website quotes a source as saying, "Kanye West is now secretly dating Irina Shayk aka Bradley Cooper's baby mama. I don't know if 'dating' is the right word, but there is perhaps some interest there."
Photos That Disprove Prince Harry's Childhood Narrative Emerge
Olivia Rodrigo tells Nylon.com that she prefers being recognized for her work in music rather than her work in TV. 
Lil Nas X was performing on Saturday Night Live when he split his pants while dancing around a stripper's pole.
DJ Khaled is launching his own line of CBD grooming products. The line includes beard oils, shaving creams, face cleansers, body washes and more.
Alex Rodriguez has launched a makeup line for men. He says his first product is a concealer. "I wanted to create a product that solved an issue I faced every day. I realized as I was jumping from meeting to meeting, I needed something quick and easy in my routine to conceal blemishes or razor bumps."
BTS broke their own record to secure the highest 24-hour debut in YouTube history with "Butter." 
Forbes reports that the groups' second English-language single nabbed 108.2 million views in its first 24-hours, giving the septet the biggest-first day view count of all time. 
The K-pop stars previously set the 24-hour debut record with last summer's "Dynamite," which racked up 101.1 million views in its first day.
Pink Wishes She Had Reached Out To Britney Spears
Lil Nas X Suffers Wardrobe Malfunction During 'SNL' PerformanceHe later tweeted about the mishap, "i know i do a lot of planned sh*t but ripping my pants on live television is not one of them
The Weeknd Wins Big at the 2021 Billboard Music Awards The Weeknd won big. His bag of awards included Top Artist, Top Male Artist, Top 100 Artist, Top 100 Song, Top R&B Artist, Top R&B Album, Top R&B Song and Top Radio Songs Artist.
May 17 – May 21
Prince Harry and Meghan Markle may ask Oprah Winfrey to be their daughter's Godmother
 Jennifer Lopez's mother, Guadalupe, is hoping Jen and Ben Affleck get married. 
The Jonas Brothers have been added to the performance lineup for this weekend's Billboard Music Awards show.
Host, Nick Jonas will join siblings Joe and Kevin, along with EDM star, Marshmello, for the closing number, "Leave Before You Love Me." This will mark the brothers' first appearance on the BBMAs stage since 2019.
Other star appearances include BTS, Duran Duran, The Weeknd, Migos, and Pink.
The 2021 Billboard Music Awards will air live from the Microsoft Theater in Los Angeles on Sunday, May 23, at 8 p.m. ET on NBC.
Billie Eilish, Stevie Nicks, and Miley Cyrus have been added to the lineup at this year's Austin City Limits Festival.
The event boasts an array of music with performers ranging from Megan Thee Stallion, to George Strait, to Greta Van Fleet.
The two-weekend festival is returning with full capacity and is set for October 1-3 and October 8-10. This will be its 20th anniversary and is set for Zilker Park in Austin, Texas.
Bruno Mars tells Apple Music that he and Anderson .Paak have been working on their Silk Sonic album for years. "There's a song on the album that we started in 2017, and it was just a little phrase that we had, joking around, going back and forth about. And when we got to the studio, I actually called Paak on his birthday and I said, 'I think I figured out that little hook we had, come to the studio.' He's like, 'It's my birthday.' So he came drunk! That's what it was, it snowballed. It was like, 'Well, wanna come back tomorrow?' We kept coming up with music and it felt like why you fall in love with music in the first place. Jamming with your buddy, there's no plan. Just working out the parts and trying to excite each other."
Machine Gun Kelly tells Interview magazine that he's been Machine Gun Kelly since he was 15 years old. When you grow up and that's the only name you have, you embody that person. Machine Gun Kelly was a gangster. He wasn't a reverend.you take on some of that energy. "
Taylor Swift tells The Express that she is no longer striving to be a 'good girl'. 
Ariana Grande and Dalton Gomez can't wait to start a family
Drake, Michael B Jordan and LeBron James had a special dinner in Los Angeles on Monday night. LeBron was celebrating his new tequila brand.
George Clooney allegedly bought himself a $7 million-dollar property in the south of France for his 60th birthday.
Salma Hayek almost died from the coronavirus. She spent seven weeks in isolation in a room in her home and was placed on oxygen. Salma says, "My doctor begged me to go to the hospital because it was so bad. I said, 'No, thank you. I'd rather die at home.'"
Harrison Ford's Indiana Jones Fedora is being auctioned off on June 29th. He wore the hat in "Indiana Jones and the Temple of Doom." The hat is expected to sell for $250,000.
 Arnold Schwarzenegger is going to star in a new action series for Netflix. He and his daughter play spies, but neither knows the other is working undercover. The first season will feature eight episodes.
A$AP Rocky has declared that his "lady" Rihanna is "the love of my life." During an interview with GQ, when asked how it feels to be in a relationship, he said, "So much better when you got the one. She amounts to probably, like, a million of the other ones." He added, "I think when you know, you know. She's the One."
Jonas Brothers Announce Summer Tour w/ Kelsea Ballerini 
Ariana Grande and Dalton Gomez signed a prenup before they married. A source says, "While the wedding seemed very last minute in her backyard with just close family and friends, legally nothing was left to the last minute legally.
Billie Eilish tells Vanity Fair magazine that she's going to be in the music industry forever. "I'm doing this until I'm 90. So get ready for it."
 Lil Jon is getting his own home renovation show on HGTV titled "Lil Jon Wants To Do What?" They are filming in the Atlanta area.
Bruno Mars tells The San Diego Union-Tribune that he has a dream collaboration list. "I'd like to collaborate with Alicia Keys and Kings of Leon. I did a song with Eminem and would love to do another."
Jennifer Lopez's reunion with Ben Affleck may be a PR stunt. A source tells the magazine, "dating contract"
Jason Derulo and his girlfriend, Jena, are the proud parents of a new baby boy named Jason King Derulo. Jason posted; 'The happiest day of my life bringing our baby boy (Jason King Derulo) home. He's so lucky to have such a strong caring hero of a mother @jenafrumes
Naomi Campbell has welcomed a baby daughter into her family. 50 years old
Jennifer Love Hewitt is pregnant with her third child. She posted a picture of herself holding her pregnancy test. The digital readout flashed: "Pregnant".
supermodel Kate Moss is auctioning off a video of herself sleeping to raise money for the Gurls Talk charity. She can be seen in the video tossing and turning in cream-colored sheets. Bidding is expected to surpass $18,500 
Halsey's biopic has been delayed because it was being written by Alev Aydin and the pair "slowly fell in love instead." 
 the Kardashians are getting their own show on Hulu. Kris Jenner says, Partnering with Disney was a no-brainer, we're huge Bachelor fans and I love American Idol. In the new show, you'll see us evolving as a family, fans want us to be who we are and since moment one, they've been emotionally invested in our show just like we are. The fans will love seeing us continue the journey. I can't say much about what's coming but spoiler: we're going to look fabulous and everyone's going to watch."
Ariana Grande recently married Dalton Gomez at her home in Montecito, California. A source tells the website, "They got married. It was tiny and intimate — less than 20 people. The room was so happy and full of love. The couple and both families couldn't be happier."Ariana Grande married 25-year-old real estate agent Dalton Gomez this weekend. The couple got engaged just before Christmas 2020. 
Drake recently gave each of his rec league basketball teammates $50,000 championship rings. Each ring has 20 carats of flawless diamonds.
 Kanye West has allegedly ballooned to 300 pounds because of his divorce to Kim Kardashian.
Ed Sheeran teased his return to music on Instagram Monday ( May 17th).  
An image showing the singer from behind, holding a guitar, was captioned with, "somethings cooking." he'll deliver his fourth album at some point in 2021.
Tickets for Katy Perry's Play, her first-ever Las Vegas residency, are on sale now. The eight-show run at The Theater at Resorts World Las Vegas will feature hits from throughout Perry's career. 
The "Firework" sing said in a press release, "I think we're all ready to play – and what better place to play than Las Vegas? Vegas is in my blood. My grandmother was a seamstress for showgirls and my aunt was a dancer in the Folies Bergère – before she became an ordained minister. Play will open on Wednesday, December 29th and include New Year's Eve and New Year's Day performances. 
Green Day, Fall Out Boy and Weezer are all hitting the road this summer for the Hella Mega Tour. The U.S. headlining stadium tour will kick off on July 24th in Dallas, Texas and will make stops in Atlanta, Houston. Miami, Flushing, NY, Boston, Washington, DC, Chicago, IL, Los Angeles before wrapping in Seattle on September 6th.
Kylie Jenner may be founding another empire. TMZ reports that she has filed legal docs to trademark "Kylie Swim" and "Kylie Swim by Kylie Jenner." She'll be marketing sunglasses, goggles, bags, bikinis, footwear, towels and more. 
She's already revving up her social media advertising game, posting a series of sizzling bikini pics from an island vacation celebrating her friend Yris Palmer's 23rd birthday.
Machine Gun Kelly tells Ellen DeGeneres that his home is haunted. "Everyone who comes to my house and stays past 7pm, they're always like, 'Yeah, there's definitely something in your kitchen'. I realized that those ghosts are just, like, high ghosts, making ghost snacks and watching ghost dishes. They're only doing pantry or refrigerator things, so sometimes I'll let off, like, a 'Thank you!'" 
Tiger King star Joe Exotic has prostate cancer.
Tom Cruise and Russia are in a race to be the first to shoot a movie in space. Both productions will start in October now that Russia has cast 36 year-old Yulia Peresild  as the lead in their movie.
Nick Jonas was injured late Saturday (May 15th) night while filming a new show. 
Sources tell TMZ that Jonas was taken from set to a nearby hospital by ambulance.  However, they did not disclose the nature or severity of the injury. 
The outlet reports that as of Sunday (May 16th) night, the singer is back home and will appear on Monday's (May 17th) episode of The Voice. 
Kat Von D released her debut single on Friday (May 14th). 
"Exorcism" is the first track from her forthcoming debut album, Love Made Me Do It, due in August.
WandaVision Wins 4, Including Best Show At MTV Movie And TV Awards
May 10 – May 14
The Kid Laroi tells Billboard magazine that he's proud of his Australian heritage. "Knowing your background and where your family comes from is very important. It's super important to carry that and be proud about your heritage. I will always be proud of my heritage."
Megan Thee Stallion tells In Style magazine that bragging is one of her biggest turn-offs. "It's one thing to be confident but it's another thing to brag. Anyone who talks a big game on their profile about what they have is not for me. Show me who you really are, not what you have."
Prince Harry tells Dax Shepard's Armchair Expert podcast that being in the Royal family is a cross between "The Truman Show" and being in a zoo. "Yep, it's a mix between 'The Truman Show' and being in a zoo.  I was in my early 20s and I was thinking, I don't want this job, I don't want to be here. I don't want to be doing this. Look what it did to my mum, how am I ever going to settle down and have a wife and family when I know it's going to happen again. I've seen behind the curtain, I've seen the business model and know how this operation works. I don't want to be part of this."
Jimmy Fallon is going to produce a new late-night show titled "The Kids Tonight Show". The show's description reads, "The show is a sophisticated, elegantly produced late-night show in the vein of The Tonight Show – but it's hosted by kids, and kids are in charge of everything. Viewers will get next-generation interpretations of all the beloved Fallon bits, celebrity interviews, musical performances, and a brand-new late-night show kids and families will love."
 Robert De Niro recently injured his leg on the set of Martin Scorsese and Leonardo DiCaprio's new movie "Killers of the Flower Moon." Robert is flying from Oklahoma to New York to have a doctor look at his leg. The film is about a series of murders in Oklahoma in the 1920s 
The 25 year reunion of the TV series, Friends, will include some heavy hitters. The 90's show will feature BTS, Justin Bieber, Lady Gaga, and others. All members of the original cast will also be on the non-scripted celebration.
Friends: The Reunion will premiere on HBO Max on May 27. The date coincides with the one-year anniversary of HBO Max's launch that first signaled Friends would be removed from Netflix.
Bruno Mars tells Parade magazine that his stage name came from a wrestler. "Bruno is after Bruno Sammartino, who was this big, fat wrestler. I was this chunky little baby, so my dad used to call me that as a nickname. Mars came up because a lot of girls say I'm out of this world!"
The Ellen Show' To End After 19 Seasons
Tiffany Haddish is the favorite to replace Ellen DeGeneres. A source tells the magazine, "Tiffany is a favorite, she has humor and empathy in spades. She's top of the list to get a daytime show – she's a fresh voice."
 a man tried to break into Ben Affleck's Los Angeles mansion. He posed as a security guard and jumped a perimeter gate. The man was wearing a hat that said "Security". The paparazzi, hoping to catch a glimpse of Jennifer Lopez, spotted the intruder and called the police. The man quickly fled on a bicycle.
Though it's been teased and rumored for a while, it's now official, Katy Perry is set for a new residency in Las Vegas. Tickets go on sale beginning May 24Her new show, called Play, opens December 29 at Resort World Casino. The new venue touts having the largest and tallest performance stage in the city. Ticket pricing is not listed at this point.
Next week, Demi Lovato will launch her first ever podcast, calling it, 4D with Demi Lovato. Topics will include mental health, activism, LGBTQ rights, body positivity, art, and the environment. 
'THIS IS US' TO END AFTER SEASON 6: This Is Us will end after its sixth season.  According to The Hollywood Reporter, NBC is preparing to make the announcement official on Friday (May 14th) when the network reveals its 2021-2022 schedule.  The season five finale airs Tuesday, May 25th.
PARIS HILTON LANDS PEACOCK DOCU-SERIES: Paris Hilton will star in a in a 13-episode docu-series about her upcoming wedding to venture capitalist Carter Reum.  According to a press release from Peacock, Paris In Love will show everything including bridal dress shopping, the bachelorette party and the big day itself. 
In an interview with Ellen DeGeneres, Machine Gun Kelly was asked about his blood bond with girlfriend, Megan Fox. He wears a drop of her blood in a capsule around his neck.
He explained that when she was traveling to Bulgaria to film a movie, he didn't have a passport and couldn't go with her. He admitted that he was "kinda freaking out" about not being able to see her. In a comment that erupted in laughter, he said, "Some people give, like, a handkerchief to their partner or whatever… she gave me her DNA."
They have been dating for 2 years.
Taylor Swift made history by becoming the first female and the first non-British star to accept the Global Icon Award. 
BTS To Perform 'Butter' At The 2021 Billboard Music Awards Nick Jonas HOST
Demi Lovato's New Show Is A UFO Docuseries
Britney Spears is sporting pink hair. She debuted her new color while posting pictures of herself in a full length leopard print bodysuit 
Tate McRae tells NME.com that she would love to collaborate with The Kid Laroi. My dream collab partner right now? It's got to be The Kid Laroi. I love him. He just sounds so good!"
Post Malone, who stars with Jason Statham in the new movie "Wrath of Man", asked Jason to record a song. Jason tells USA Today, "He invited me to come make a record. I quickly relieved him of that bad choice."
Drake is going to receive the Artist of the Decade Award at the 2021 Billboard Music Awards. The awards will air on Sunday, May 23rd on NBC 
Ben Affleck and Jennifer Lopez vacationed in Montana because many tourists have gone home. A source says, "The ski season has just ended at Yellowstone so it was quieter and provided the perfect backdrop for a romantic trip where they could spend time alone."
The couple stayed in a private home that had its own chef and hot tub 
Alex Rodriguez was recently walking to his car in Miami when he stopped to sign autographs for fans. One fan asked, 'What do you think about the news about Jennifer and Ben?' Alex responded, "Go Yankees". Ben Affleck is from Boston and is a huge Red Sox fan
Page Six reports that the show will feature Lovato, her friend Matthew and her sister Dallas, visiting UFO hot spots, investigating eyewitness encounters and uncovering secret government reports.
Lovato is also set to executive produce and star in Hungry, an NBC sitcom about friends who belong to a food issues group.
Ben Affleck and Jennifer Lopez are moving fast and are allegedly talking about marrying.
Ben Affleck and Jennifer Lopez reconciled after having a heart-to-heart talk before their Montana vacation.  A source tells the magazine, "Ben and Jennifer had a heart-to-heart and it reignited the spark between them."
Alex Rodriguez is shocked that Jennifer Lopez is now dating Ben Affleck. 
Grey's Anatomy has been renewed for another season. Ellen Pompeo has also signed a new one-year contract to return to the show as Meredith Grey. The paper says she is expected to earn $20 million.
Olivia Rodrigo Will Drop 'Good 4 You' Friday
Katy Perry Shares Cover Art For Pokemon Single, ELECTRIC
Billie Eilish, The Killers, Tame Impala, and Lizzo, To Headlines Firefly Festival
The four-night festival will kick off on Thursday, September 23rd in Dover, Delaware. Some of the additional artists include Megan Thee Stallion, Cage The Elephant, Roddy Ricch, Wiz Khalifa, Machine Gun Kelly, Diplo, Glass Animals, Portugal. The Man Slvan Esso, Khruangbin, Phoebe Bridgers, Rezz and Nelly. 
Are Kylie Jenner and Travis Scott back on? The pair have been spotted multiple times out and about together. Their last spotting was Sunday night at Catch LA in West Hollywood, on an apparent triple date with Justin and Hailey Bieber and Kylie's sister Kendall and her NBA star boyfriend Devin Booker.
Amazon Prime has purchased Camila Cabello's new Cinderella movie. They will premiere it later this year. The film also stars Idina Menzel, Minnie Driver and Pierce Brosnan.
Green Bay Packers quarterback Aaron Rodgers is going to host "Jeopardy" on an episode of "The Conners." Aunt Jackie will flirt with Aaron when she appears as a contestant on the game show. Candice Bergen and Brian Austin Green will also guest star on the show 
Jim Carrey recently gave a new car to a "Sonic 2" crew member. Jim is filming the movie in Vancouver and wanted to do something fun for the cast and crew. He bought a $40,000 Chevy Blazer before holding a raffle. A crew member, working as a grip, won the SUV. A grips' responsibility is to build and maintain the equipment that supports cameras. 
Taylor Swift will receive the Global Icon award at the 2021 Brit Awards on Tuesday, May 11th.
The "Cardigan" singer will be the first female and the first non-English artist to be presented with the BRIT's "highest accolade" in recognition of her immense impact on music across the world. 
Elton John, Robbie Williams and David Bowie are the previous winners. 
ELON MUSK REVEALS HE HAS ASPERGER'S: Elon Musk hosted Saturday Night Live Saturday, and delivered a classic opening monologue, with a surprise twist at the end. Musk said that he's the first SNL host with Asperger's syndrome, "or at least the first to admit it," a reference to Dan Akroyd, who was a member of the cast and hosted in 2003 after leaving. Akroyd also has Asperger's, which is considered to be a mild form of Autism.
 Drake has released another scented candle collection. The candles cost $48 a piece.
Carby Dusk: a musk that has hints of soft floral, velvet and amber 
Williamsburg Sleepover⁠: a floral woody musk that has hints of red roses, succulent blond woods, and warm ambers.
Sweeter Tings⁠: an "oriental gourmand" scent that has hints of Italian citrus, floral rose, and woods from Haiti and North America.
Good Thoughts⁠: a floral scent that has hints of Brazilian oranges, Canadian fir trees, Bulgarian roses, and Australian sandalwood
Muskoka: an "oriental woody" scent that has hints of guaiac wood, cloves, and sandalwood
May 4 -May 8
Justin Bieber Announces Rescheduled World Tour Dates The tour kicks off February 18, in San Diego and will wrap June 24, 2022 in Milwaukee.
Madame Tussauds Creates Ariana Grande Wax Figure That Can Be Booked For Parties
The Weeknd Hints at New Music
Kim Kardashian denies buying an ancient Roman artifact that the U.S. government is attempting to return to Italy. According to a lawsuit obtained by TMZ, a statue dating back to first or second century Rome was shipped to the U.S. in 2016.  The paperwork listed "Kim Kardashian dba Noel Roberts Trust" as the importer of the artwork. Kanye West as a part of a larger shipment of artwork. The federal government is working to retrieve the piece because Italian officials determined the statue is a cultural treasure that was essentially looted from an archaeological site.
KENDALL JENNER DISCUSSES ANXIETY
Billie Eilish tells Vogue magazine that she has been a vegan for seven years.
 Chris Brown's birthday party was recently broken up by the Los Angeles police. Officers dispersed 500 people and had Chris lower his music 
Cardi B tells XXL magazine that she would rather fight than have beef with someone. "I'm not a petty person. I'm not none of that, 'cause I like to fight. We throw the hands and that's it."
Queen Elizabeth is selling her own beer. They are made from plants on one of her estates. The bottles feature pictures of a hare and a pheasant. The Queen's bitter beer has an alcohol by volume of 4.3% while her IPA has an alcohol by volume of 5%. The beers are available in Royal gift shops. Proceeds are going to charity
Maroon 5's Adam Levine tells People magazine that he got his first tattoo in honor of 9/11. "This dove, this was my first tattoo. I was 21. It was five days after 9/11. I felt this needed to say something with this peaceful thing on my body."
 Jay-Z recently gifted LeBron James with a 1969 bottle of cognac. The limited edition cognac is worth $5,000. LeBron posted a video along with the caption: "This boy like a diamond! Big homie, love, appreciate you, bro."
Megan thee Stallion is going to star in a new Snapchat reality series titled "Off Thee Leash With Megan Thee Stallion". She will be seen hanging with celebrity friends and their pets.
Tom Brady has purchased a 77-foot yacht for $6 million. He and his family are planning to use the boat for overnight trips to the Bahamas. The boat is going to be named Viva a Vida.
 Mark Wahlberg gained 20 pounds in three weeks for a movie role by eating 7,000 calories a day. He downed eight meals a day that consisted of eggs, protein shakes, rice, meat, and high carbohydrate foods.
Adele celebrated her 33rd birthday on Wednesday (May 5) and shared a series of photos on Instagram to mark the occasion.She simply captioned it… "Thirty-Free." It's been more than six years since she released new music.
Pink says that her battle with Covid-19 pushed her to rewrite her will.  Last year, she and her son, Jameson, who was only 3 at the time, both tested positive.
In a recent radio interview she said, "At one point, I thought it was over for us." She also talked of how she called her best friend during her sickness and told her to tell her daughter how much she loved her.
Now, over a year later, she and her son are both healthy again. Her husband and daughter, Willow, did not contract the virus.
Following her recovery, she went on to donate a million dollars to Covid relief.
 Pink is going to receive the Icon Award at the 2021 Billboard Music Awards on Sunday, May 23rd on NBC 
Billie Eilish is planning to make an animated show.
Drake's new Rolls-Royce has rims that are engraved with the words "F*** You". The $400,000 car has black leather seats, gothic accents and embroidered leather.
not only has Jennifer Lopez dumped Alex Rodriguez, but so has Hollywood. 
Terry Bradshaw ripped Aaron Rodgers yesterday for the second day in a row when he told Fox Sports, "I do believe that while Aaron Rodgers is a phenomenal player, he has probably the worst footwork I've ever seen for a starting QB… He's coddled too much. He has no right to want to get the GM fired." 
The pregnant Meghan Markle is honoring the connection Prince Harry shares with their son Archie, in a book called The Bench. This will be the 39-year-old's first children's book. 
Ripping a page out of Will Smith's playbook, Mark Wahlberg has revealed a body transformation. In three weeks, he revealed he gained 20 pounds. But unlike Smith's admitted COVID-bod, this gain was for a film role. He posted side-by-side shots of his ripped body, and three weeks later, a puffed-up pooch. "From left photo, three weeks ago to this, now. Thanks to @chef_lawrence_d cooking," Wahlberg captioned the two shirtless pics. No word yet on the role, but he'll be packing on another 20. 
Smith, for one, is planning to get fit again, STAT. He announced a new six-part series from YouTube Originals, tentatively titled Best Shape of My Life, which will follow Smith's efforts to get into, as the name suggests, the best shape he's ever been in.
Billy Eilish, Portugal. The Man, Megan Thee Stallion and Post Malone are among the 60+ artists who are set to perform at the 10th anniversary of The Governor's Ball Music Festival this fall. 
The lineup also includes A$AP ROCKY, J Balvin, DaBaby, RÜFÜS DU SOL, Ellie Goulding, Leon Bridges, 21 Savage, Young Thug,24kGoldn, Burna Boy, Future Islands, Phoebe Bridgers, Jamie XX, Carly Rae Jepsen, Big Thief, Bleachers, and more.
The event is set to take place Friday, September 24th through Sunday, September 26th at the Citi Field complex in Queens, NY.
APRIL 26 – APRIL 30
Selena Gomez and Drake are collaborating on a new movie called "Spiral." The film is about a social media influencer, whose social media addiction is causing her body to fall apart.
Maroon 5 is going to release their new album, Jordi, on June 11th.Maroon 5 Pays Tribute To Late Manager With Album Title
Dua Lipa tells Rolling Stone magazine that Pink and Nelly Furtado were major influences on her. "Pink and Nelly were significant parts of my life growing up, and I still reference them when I go into the studio now.
Drake's customized 2020 Rolls Royce Cullinan is going to be publicly displayed this weekend at The Institute of Contemporary Art in Miami.
Lady Gaga's dognappers have been arrested. Cops charged five people in connection with the case including the woman, who found the dogs. James Jackson, 18; Jaylin White, 19; and Lafayette Whaley, 27, have been charged with robbery and attempted murder for trying to steal Koji and Gustav. Jennifer McBride, the 'Good Samaritan', who found the Bulldogs, and a man named Harold white have been charged as accessories.
Alex Rodriguez got rid of his Dad Bod by taking part in a $4,000 workout program in Miami. It lasted nine weeks and consisted of cardio, weightlifting and HIIT training. A-Rod also gave up booze for nine weeks.
Prince William gave Kate Middleton a $12,000 diamond necklace for their 10th anniversary. The handcrafted necklace has marquise-cut diamonds and is mounted in 18 karat white gold.
Perez Hilton says Harry and Meghan privately congratulated William and Kate on their 10th anniversary
Aaron Rodgers may leave the Green Bay Packers in order to be closer to his fiance, Shailene Woodley.
Justin Bieber And BTS To Collaborate On New Song
Olivia Rodrigo tells Elle Magazine that she wants to collaborate with Billie Eilish. "It would be really cool to collaborate with Billie Eilish. I think everything she does is just so spectacular. I love, like, her first EP [Don't Smile At Me]. I just fell so deeply in love with that project." 
Maroon 5's Adam Levine tells Hollywood Life.com that he and his wife, Behati Prinsloo, aren't ready to have any more children yet. "I think if I asked her to have another baby right now she'd punch me in the face because she's not ready…we're good. We've got two kids"
Elton John's pre-Oscars party was a success. He raised $3 million for the Elton John AIDS Foundation by performing with Dua Lipa
Adele plans to pursue a movie career. A source tells the website, "Adele's label would do anything to keep her happy and are bending over backwards to support her new interest in actin
Anthony Hopkins was sleeping when he won an Academy Award for Best Actor on Sunday night. A source tells the newspaper,  "Anthony was sound asleep when he won, it was the middle of the night in Wales. He woke up stunned, but very excited. Life in the countryside.
Tiger King star Carole Baskin is refusing to help Joe Exotic get a shorter prison sentence. She and her husband suggested that they would help Joe push for a shorter sentence if he supported the Big Cat Public Safety Act. Joe railed against the bill and called for it to be rewritten. Joe is serving a 22-year sentence for hiring a hitman to kill Carol.
a pair of Kanye West sneakers were recently auctioned off for $1.8 million. West wore the black Nike shoes when he performed "Hey Mama" and "Stronger" at the 2008 Grammys. The sale set a new record for the most expensive sneakers ever sold.
Justin Bieber Criticized For Bringing Back His Dreadlocks
DMX's memorial service took place over the weekend in Brooklyn. Around 1,900 people attended the service. DMX's casket arrived at the service on a monster truck. Kanye West teamed with the luxury brand Balenciaga to create a DMX t-shirt. They released the tee on Saturday and quickly made $1 million. The shirt sold out in less than 24 hours. The money is going to DMX's family 
Caitlyn Jenner is running for Governor of California. The 71 year-old Republican tweeted: "I'm in! California is worth fighting for". Caitlyn's campaign slogan is "Caitlyn for California." She released a statement saying, "This will be a campaign of solutions, providing a roadmap back to prosperity to turn this state around and finally clean up the damage Newsom has done to this state." 
Jennifer Lopez and Alex Rodriguez had dinner together over the weekend at the Hotel Bel-Air in Los Angeles. He doesn't want to give up, but she is adamant about moving on."
 Tom Cruise rescued a cameraman on the set of "Mission Impossible 7" on Saturday. Tom and the cameraman were on a moving train when the cameraman slipped. Tom grabbed him to prevent him from falling and from dropping his equipment. The cameraman eventually regained his balance and was fine.
Hollywood is rebooting "The A-Team". The original film starred Liam Neeson and Bradley Cooper, among others. The website says the new A-Team movie is going to be more like Fast and the Furious and may feature Will Smith leading a team of female mercenaries.
Selena Gomez Goes Blonde
Ed Sheeran Spotted Shooting Music Video. No new music in over 18 months
APRIL 19- April 23
Maroon 5's Adam Levine tells Vanity Fair magazine that he has no plans to retire from performing. "It just was something I loved so much that I wanted to do. I'd been thinking about that since I was 12, and that passion hasn't gone anywhere."
Whoopi Goldberg is writing a superhero movie about an older black woman. She says, "Since I was a little kid, I've been obsessed with superheroes. They're all saving the earth all the time. But do you know who's really going to save the earth? Old Black women."
things are cooling off between Olivia Wilde and Harry Styles. A source tells the magazine, "Harry and Olivia are both in the UK, where it's all been very low-key for them thanks to lockdown. They were forced to spend a lot of time together at home, where it's sadly becoming clear the age difference between them might be too much. Plus, Harry never sticks with the same woman for too long. He's not a player but he does enjoy dating people from all walks of life."
Lady Gaga Shows Off New Lip Product On Instagram
Bill Nye the Science Guy, has called on Justin Bieber and others to help raise awareness about climate change. The event is called Earth Day! The Musical, and is a way to share with fans what part they can play in restoring Earth. Along with musical performances from different genres, you'll hear stars discuss what they are doing to help. Among the A-list of musical guests and speakers are Zac Afron, Ben Platt, Maluma, and Jasmine Cephas Jones. Earth Day is today and the event begins at noon ET (4-22) on Facebook.
Machine Gun Kelly shocked fans when he posted a photo of his new tattoo on Instagram. With what looks like a real slit to the throat, the caption reads, "Bye, bye neck." he has 77 tattoos
Adele is secretly dating a childhood friend. A source tells the magazine,  "Adele's smitten and, while she's keen to keep his identity under wraps, she's not hidden her newfound happiness from family and friends. The romance came out of the blue while Adele was back home in London last year while lockdown restrictions were eased. Their friendship took an unexpected turn after a boozy night with mutual pals when they both realised they had feelings for each other. Given they already had the foundation of a friendship, things progressed quickly and they're both so happy."
Justin Bieber tells GQ magazine that he once lost his passport on purpose. "There was one time early in my career that I purposely lost my passport. I was supposed to be on the Today Show, but didn't want to go. So me and my friends hid my passport. I think I did it because I missed my friends and wanted some kind of normalcy. At that time, I was willing to do anything to be normal."
 50 Cent is going to star in a new movie called "Free Agents". The film is about a group of professional football players, who steal from the owners that are exploiting them.
Cardi B recently dyed her hair blue in order to match her $79,000 Hermes Birkin bag 
Lil Wayne has married his girlfriend, model Denise Bidot. He posted: "Happiest man alive! Today is the beginning of our forever. Forever?? Forever, ever?? FOREVER EVER!!!!! The Carters" 
 Angelina Jolie is allegedly dating a DJ named Diplo. A source tells the magazine, "The kids think Diplo is God, so there's no doubt they'll approve — especially seeing their rigid mum loosen up a bit. It's all been heartbreak and divorce and lockdowns for so long
Jennifer Love Hewitt tells Ace Showbiz that she broke blood vessels in her face while filming a labor scene for her TV show "9-1-1". "With both of my children, I labored for a long time, but I pushed only twice, so I got very lucky to only push a couple of times, so I never pushed for like nine hours straight, so it was a lot, I had a very bad migraine, I broke a lot of blood vessels in my face."
McDonald's is going to be featuring a BTS meal in May. They won't say what the special meal contains. It will be available on May 26th. Travis Scott and J Balvin have had their own celebrity meals in the last year 
Billie Eilish recently enjoyed a coffee date in Santa Barbara, California with actor Matthew Tyler Vorce. They were also seen walking her pit bull.
Captain America star Chris Evans has responded to Lizzo drunkenly sliding into his DM's earlier this month. He posted: "No shame in a drunk DM god knows I've done worse on this app lol [facepalm emoji]" 
Rihanna has bought the home next to her Beverly Hills mansion. She paid $10 million for the 1939 estate. The house has four bedrooms, a terrace, a pool, parking for 10 cars, wood accents and a guest house 
a new petition has been started to get Disney to stop depicting stepmothers as evil.
The Academy will not ask Oscar attendees to wear coronavirus masks during the live portion of the awards ceremony on April 25th. Off-camera guests will wear masks. Attendees will have to wear masks during commercial breaks.
Demi Lovato is getting mocked by social media users for criticizing a frozen yogurt shop in Los Angeles. Demi slammed The Bigg Chill for having too many diet items and told them to "do better." She said the excessive and "awful" sugar-free options were "triggering" and "harmful" to people with eating disorders.
 Tom Bergeron may be returning as the host of "Dancing With the Stars". He posted a video from "The Godfather Part 3" along with the caption: "Just when I thought I was out… they pull me back in. Stay tuned…
Kim Kardashian and Maluma Are Not Dating, as Others Try To Slip In Her DM's
Ariana Grande tells Elle magazine that she would live in the studio if she could. "If I could, I would not do anything else. I'd just be in the studio for my whole life. I would never go to parties, events, and red carpets. I would rather just be in the studio for the whole time. I don't even care. Nobody has to know what I look like. I just want to make music."
24kGoldn tells SFWeekly.com that he credits his success to digital media platforms. "I owe a large part of my career to my ability to navigate this digital landscape better than my peers,"
Justin Bieber tells US Weekly magazine that the bird tattoo on his neck has a special significance. "I love the bird on my neck that I got from Dr. Woo. It's a reminder to use the gifts God has given me and give it all I have — to fly above all of the [hate]. "
Meghan Markle watched Prince Phillip's funeral on TV. She sent a handwritten card and a wreath.
Jennifer Lopez has no plans to return her $1.8 million engagement ring to Alex Rodriguez.
 Robert Pattinson is allegedly going to be offered $20 million for a second Batman movie. He is making $5 million for "The Batman". Christian Bale earned $9 million for "Batman Begins".
 Amazon's first season of their Lord of the Rings show is going to cost $465 million. New Zealand tourism officials say Amazon's initial season is going to cost closer to $650 million. HBO spent $100 million per season on "Game of Thrones."
Taylor Swift Is Already Working On Her Next Re-Recording
Britney Spears Is 'Totally Fine'
APRIL 12 – APRIL 16
Ariana Grande tells Apple Music that she relates to teens, who can't attend their proms due to the pandemic. "Believe it or not, I never went to prom. I don't feel like I missed out,
Chris Brown's housekeeper is suing him because she was attacked by his dog. Patricia Avila cleaned Chris's home twice a week for $600 a day. She says one of his dogs got out and viciously attacked her and her sister.
Simon Cowell's Botox treatments have left him with a permanently sad expression. Dr. Sarah Tonks tells the paper,  "Now it looks like an attempt has been made to soften the wrinkles and lines around his eyes. The two things together here have given this really sad appearance."
 Eddie Vedder, the Foo Fighters, Jennifer Lopez and more artists are going to perform on Saturday, May 8th at "VAX Live: The Concert to Reunite the World". Selena Gomez is going to host the concert on various networks.
 the cast of "ER" is reuniting for a reunion episode on Thursday, April 22nd. 
 Mr. Rogers' Pittsburgh home is up for sale for $850,000. He and his wife, Joanne, lived in the 3,700-square foot brick home in the late 1950s and early 1960s. The home has a concrete porch, French doors, a backyard, tiled floors, a fireplace and a basketball hoop.
retired boxer Floyd Mayweather was spotted in Miami purchasing four Hermes Birkin bags in just 10 minutes. He spent over $80,000 on the bags and then showed off an $18 million diamond watch.
Jaleel White, aka Steve Urkel, has launched a new cannabis line called Purple Urkle. 
Lil Nas X Says Streaming Services Will Pull 'Montero (Call Me By Your Name)'
Madonna has purchased The Weeknd's Hidden Hills, California estate for $19.3 million. The home has nine bedrooms, nine bathrooms, a piano, LED lighting, a wine room, glass walls, a library, a media lounge, a gym and a pool.
 DMX's fiancee, Desiree, has gotten a tattoo in honor of him. She got the title of his 2006 song, "Dog Love", inked on her.DMX's family is warning people about scammers,  who are asking for money for his funeral. The family says they are not broke and to not donate.
 Cardi B is launching a clothing line with Reebok. It will include tops, bras, jackets and tights inspired by the 90s.
an adult dancer from Las Vegas claims Usher recently showed up at her club where he threw fake money with his face on it at dancers.
Luke Bryan missed American Idol last night because he tested positive for the coronavirus. He posted: "I'm sad to say I won't be a part of tonight's first live @AmericanIdol show.  I tested positive for COVID but I'm doing well and look forward to being back at it soon". Paula Abdul filled in.
 a pair of Kanye West Yeezy sneakers are expected to be auctioned off for more than $1 million. The prototype was placed up for sale yesterday. Kanye wore the shoes to the 2008 Grammys . They were used to create the rest of his Adidas line
Kevin James is going to portray New Orleans Saints head coach Sean Payton in a new Netflix movie titled "Home Team". The movie is about Payton's 2012 suspension from the NFL for offering bounties to his players. Payton coached his son's sixth grade football team in the year he was away from the NFL.
Grimes Shows Off 'Alien Scar' Tattoo
Olivia Rodrigo was recently given a parking ticket in Los Angeles. She posted a picture of the ticket along with the caption: "this driving ain't all fun and games." 
Justin Bieber recently performed a private concert for a group of Los Angeles elementary school students and teachers. The show was held to welcome students and teachers back to class.
 Lil Nas X celebrated his recent 22nd birthday by getting a $30,000 diamond grill and matching manicure.—-Lil Nas X has launched his own free video game called Twerk Hero. The game can be played on PC browsers and phones. It was launched to promote his new song 'Montero (Call Me By Your Name)'.
 a driver recently crashed into Chris Brown's $230,000 Porsche. The sports car was parked outside of a party in West Hollywood when it was hit. The man, who hit the Porsche needed medical assistance and was bleeding. His car was totaled.
Cardi B's daughter, Kulture, recently took a crayon to her father's $1,800 Moncler jacket. She colored all over the white coat.
Brad Pitt is launching a new clothing line called BP Signature. The line features cashmere sweaters, cashmere jackets, coats, velvet evening jackets, wool pants, cotton shirts and two button suits. The pants cost $2,000 while sport coats cost upwards of $5,400. Brad is also selling a cotton smoking shirt for $750.
 Justin Timberlake is going to star in a new Apple TV + series about 1970s game show host Chuck Barris. The show is going to be based on Barris' 1984 memoir "Confessions Of A Dangerous Mind." Barris claims hosting "The Gong Show", "The Dating Game" and "The Newlywed Game" was just a cover for his real job as a CIA assassin.
Prince's estate is going to release a new album from him called "Welcome 2 America".
Magic Mike-inspired dance competition show is coming to HBO Max. The show has a working title of The Real Magic Mike. Channing Tatum is producing the show. Its description reads: "New show will feature 10 contestants who have lost their magic, and who "will bare their souls and more as they evolve their bodies, learn to perform spectacular routines, and develop a new level of self-confidence. As they strip off their clothes, they will rid themselves of emotional baggage and regain their mojo, but only one will be the Real Magic Mike." The winner will receive cash and have a chance to perform at the Las Vegas Magic Mike Live show.
APRIL 5 – APRIL 9
 the company that made Lil Nas X's Satan shoes, MSCHF Product Studio, has agreed to recall them. They reached a settlement with Nike. Only 666 pairs were made. They quickly sold out because of their demonic images and the drops of human blood that were included in the shoe.
DJ Khaled tells Billboard magazine that he's very protective of his children. "We're protective. We're definitely cautious about the TV, and when we listen to hip-hop, it's always the clean versions of everything. That's mandatory!"
DMX has not regained any brain function a week after overdosing and suffering a heart attack. TMZ claims he was deprived of oxygen for nearly 30 minutes.
Caitlyn Jenner is working with members of Donald Trump's political team on her potential run for Governor of California. She is seeking advice from Trump's aides and campaign fundraisers.
the Jeni's Ice Cream website crashed yesterday after Dolly Parton's new Strawberry Pretzel Pie flavor went on sale. Jeni's only created 10,000 pints. Fans went wild and took out Jenni's website within five minutes. Some people used as many as three phones to try and order the ice cream 
Gwen Stefani's just dropped her first single of 2021. The release of "Slow Clap" featuring Saweetie, was accompanied by the song's music video, directed by Sophie Muller, a long-time Stefani collaborator who also helmed the visuals for the singer's solo track "Wind It Up" and No Doubt's "Don't Speak".
MRS. WORLD ARRESTED: Caroline Jurie, the reigning Mrs. World, has been arrested. This comes after Mrs. Sri Lanka World Pushpika De Silva accused her of injuring her after she grabbed the crown from her head at a recent pageant.
Olivia Rodrigo tells Euphoria magazine that she has a lot in common with her character in the "High School Musical" Disney+ TV series. "This experience has been life-changing.
Young Thug tells GQ magazine that he loves mixing his own music. "I record myself a lot of times, me and my engineer. Sometimes my engineer be tired, sometimes he [messes] up. I just be like, "Move, let me do it." Yeah. I do a lot of recording."
 Jeopardy's ratings are falling because of guest hosts Katie Couric and Dr. Oz. An average of 5.3 million people watched Katie Couric during her guest-hosting stint. That number dropped to 5.2 million during Dr.Oz's stint. Alex Trebek had an average of 6 million viewers a night 
Dwayne "The Rock" Johnson is being eyed to play a Terminator in an upcoming movie. No word on if he would be a good or bad Terminator. John Cena, Margot Robbie and previous Terminator star Edward Furlong are also being mentioned for the next Terminator project.
Meghan Markle allegedly wants to star in Marvel's new Captain Britain movie. A source tells the magazine, "The irony of her playing a guardian angel to Captain Britain won't be lost on the British public who are still sore from losing their number two prince." Megan did voice work for Disney in "Penguins."
Tara Reid tells Entertainment Tonight that another American Pie movie may happen. "It might happen. OK, I can't tell you when, because I don't really know when, because we have to get all the actors and at the same time to get our schedules together. There is a script out there. I'll put it that way. It's one of the best ones of the series."
Lady Gaga and her boyfriend, Michael Polansky, are allegedly planning an Italian wedding
Demi Lovato Has 'Survivor's Guilt'
Billie Eilish tells GQ magazine that she wanted to be a dancer until she suffered an injury. "I took a couple of ballet classes aged around eight. I hated it. But I was interested in tap. Loved it. So I took tap and that led me to hip hop dance and then contemporary. I got into a company, started getting good and then I got injured. I just moved weird; I didn't even land badly. Turns out I tore my growth plates. Took me out completely. Never danced competitively again."
DMX's heart stopped three times following his overdose and heart attack. First Responders resuscitated him twice inside his home. A source tells Entertainment Tonight, "This is a very difficult time for the family. They are standing by his bedside, holding his hand and praying. They are really in prayer mode."
 Caitlyn Jenner is actively exploring a run for Governor of California. She is reportedly meeting with political consultants to see what her chances of winning are . Jenner is registered as a Republican 
Aaron Rodgers could play for the Green Bay Packers and host "Jeopardy" at the same time because the game show only tapes 46 days a year. The magazine quotes Aaron as saying, "At the same time, I feel like I could host Jeopardy!. I'd love to/ And I feel like I could do both, which would be a lot of fun and a great challenge."
Kim Kardashian has made their billionaires list. She is worth $1 billion up from $780 million in October. Kim makes a large amount of money from her beauty and Skims line.
Netflix has paid $30 million for a Kanye West documentary. Filmmakers have spent the last 21 years chronicling the rapper's life. The documentary will include private home videos and never-before-seen footage. It will premiere later this year 
Chris Hemsworth is trying to convince Russell Crowe to make a sequel to "Gladiator". A source says Chris wants to produce the film. "Chris is in awe of Russell. He hangs off his every word and Russ has really taken him under his wing." The two are currently filming the new Thor movie in Australia 
Chris Hemsworth has installed a $110,000 bowling alley inside his $30 million Australian mansion. The two-lane alley sits next to a mural that took 140 hours to complete. Chris likes bowling barefoot.
Adam Levine and his entire family recently wore tie-dye dresses while taking a family photo. Adam posted a picture of him, his wife and his two daughters along with the caption: "girls just wanna have fun."
Ariana Grande and Dalton Gomez are putting together a fairytale wedding. A source tells the magazine, "Ariana has started putting together her wedding plans with fiancé Dalton Gomez, and it is going to be massive. The couple is looking towards the end of the year when they hope COVID-19 restrictions have eased up.
 Post Malone is releasing a new vintage of his Maison #9 wine. It will be out on Thursday. The new bottles have an updated logo and color scheme.
The Weeknd tells Rolling Stone magazine that he sometimes feels like his career is still just beginning. "I tell my friends all the time it feels like my career is just starting. I feel like it took me 10 years to break out of my shell."
Cardi B tells HollywoodLife.com that she's teaching her daughter to be compassionate. "She lives a different lifestyle than I lived. This girl gets in a pool every single day; I can't swim because I barely went to the pool. … I want her to know that just because you have money, that doesn't mean you're super-privileged. I want her to know that you're not going to be an exception. I want her to have compassion. I don't want her to ever have the mentality of, 'This doesn't apply to me.'"
a fan recently asked Sylvester Stallone if he is going to be in the third Creed movie. He posted: "It will be done but I won't be in it. Keep punching."  Michael B Jordan is going to star and direct the third Creed.
"Tiger King" star Carole Baskin tells the BBC that she thought Joe Exotic was going to get more than 22 years in prison for threatening her life. "I thought that his sentence could bring 80 plus years and I felt like there was good enough evidence for him to have gotten the 80 years. I was really surprised that it was only 22. The threat [to my life] was so much more than what people saw in Tiger King. Joe had been threatening me for 15 years and the way he started was by trying to whip up these people who follow him into believing that I was going to come and take all of the exotic animals away from him."
Justin Bieber released a new EP yesterday titled "Freedom." It contains six songs and collaborations with BEAM, Brandon Love, Chandler Moore, Pink Sweats, Tori Kelly, Judah Smith and Lauren Walters.
 Olivia Rodrigo is going to release her debut album on May 21st. It has a working title of  '*O*R'.
Post Malone's father, Rich Post, tells CBS that Post started out singing country songs at an Italian restaurant.  "He played a lot of southern rock and a lot of country, which you know you wouldn't expect from him now, but he did a great job."
Lil Wayne has purchased a Hidden Hills, California home for $15 million. It has seven bedrooms, a basketball court, a Chef's Kitchen, a home theater, a large wine display, a piano, a pool and an entertainers lounge. Kylie Jenner is neighbors with Wayne.
DMX overdosed on drugs on Friday night. His representative released a statement saying, "Last night Earl 'DMX' Simmons was rushed to the hospital after collapsing at home. At this time he remains in ICU in critical condition
Aaron Rodgers tells ESPN that he spent hours preparing to guest host "Jeopardy" this week. "I watched hours and hours and hours of episodes.
Miley Cyrus performed a trio of Queen hits at the NCAA men's basketball Final Four tournament on Saturday (April 3rd). 
The "Prisoner" singer started off with "We Are the Champions" and followed up with "We Will Rock You" and "Don't Stop Me Now." 
The mini-set between games also included a cover of Blondie's "Heart of Glass, "Edge of Midnight," "We Can't Stop," and "Wrecking Ball." 
MARCH 29- April 2
Olivia Rodrigo tells The Los Angeles Times newspaper that she doesn't want to perform music written by people that are out of touch. "Gen Z-ers have a particular insight on the world that sometimes adults don't have. If you have a bunch of old white guys in a room trying to write a song for a teenage girl, their experience is never going to be the same as a teenage girl living in 2020."
*Olivia Rodrigo To Release Debut Album On May 21st
*Ariana Grande is being paid between $20 million and $25 million to be a coach on "The Voice" next season. Kelly Clarkson earns $15 million while John Legend and Blake Shelton each earn $13 million a season
Sandra Bullock's boyfriend, Bryan Randall, is allegedly concerned about her spending several months filming a new movie with Brad Pitt.
Justin Bieber Committed To Helping Inmates At LA Prison
Billboard reports that during the visit, Bieber, his wife Hailey and pastor Judah Smith visited with prisoners involved in The Urban Ministry Institute and the Paws For Life Rescue program, which allows prisoners to train dogs to become service animals for military vets.
*Demi Lovato Recreates Overdose In New Music Video
Judge Issues Nike's Request For A Restraining Ord er Against Lil Nas X's 'Satan Shoes'
Starbucks has added a Justin Bieber drink to their secret menu. The Fuzzy Peach Refresher is a mango dragon fruit refresher with no water, peach juice, two pumps of vanilla syrup, and coconut milk.
Britney Spears' Former Makeup Artist Says She Didn't Write Her Instagram Post
Olivia Rodrigo tells Euphoria magazine that she wasn't a good student when she took piano lessons. "I took piano lessons for so long as a kid but I am the WORST pupil. I never practiced and always just ended up playing my own made-up songs. Kinda worked out though because now, songwriting is one of my passions!"
Miley Cyrus has partnered with Cash App to give away $1 million worth of stocks to her fans across her Instagram and Twitter social channels.
Winners will be selected randomly, winning fractional stocks of publicly traded companies via Cash App.
Lady Gaga is teaming with Dom Perignon to raise money for the singer's Born This Way Foundation.
Nick Jonas has teamed up with the MLB Network on a season-long content partnership.
Billboard reports that Jonas will narrate an Opening Day feature and MLB players will participate in an "Answer in the Nick of Time" trivia segment on the MLB Network's kids-focused program Play Ball every Saturday, beginning April 3rd. 
BLACKPINK's Rosé announced on social media Wednesday (March 31st) that she'll release the music video for her single "Gone" next Monday, April 5th.
Earlier this month, she released the visual for "On the Ground," the other single featured on her debut solo project -R- via YG Entertainment.
Ariana Grande is joining "The Voice " as a coach. She will replace Nick Jonas next season
Jason Derulo and his girlfriend, Jena, are expecting a baby boy. They did their gender reveal with a blue fireworks display in the Bahamas.
The Sun says Lil Nas X's $1,000 Satan Shoes sold out in under a minute.
Prince Harry and Meghan Markle are planning a home birth for their second child. 
Kanye West is allegedly undergoing hypnotherapy to forget Kim Kardashian. 
Britney Spears says that Framing Britney Spears made her cry for two weeks. 
The "Toxic" singer finally spoke out about the New York Times documentary, on Instagram Tuesday (March 30th), saying that her "life has always been very speculated…watched…and judged."
NICK JONAS's life story is about to be immortalized in comic book form.  TMZ reports that the unauthorized biography centers around Jonas's drive to become a star while battling type 1 diabetes. The book, published by TidalWave Comics, drops April 21st on Amazon. 
KENDALL JENNER LEAVES HOME: After a series of close calls with intruders, Kendall Jenner is leaving her Beverly Hills home for good, TMZ reports. For now, she is in a safe location with armed security. TBD if she will sell the house. She has a temporary restraining order against the latest intruder.
MICHAEL STRAHAN CLOSES GAP: Michael Strahan is closing the trademark gap in his teeth. "Goodbye gap" he wrote on social media, showing the process of his mouth makeover with Smile Design Manhattan.
MARCH 22- MARCH 26
Adam Levine recently got a full leg tattoo that took three days to complete. His left leg is now covered in waves.
Justin Bieber tells Vogue magazine that one of his tattoos is there to remind him to relax. "The bear, which I got in New Zealand, represents rest. As tough and resilient as a bear is, it always hibernates, which is so important.
Dua Lipa tells YouTube that her "Future Nostalgia" album will always remind her of the pandemic. Pivotal moment in career
Madonna has been busted for photoshopping her face onto another woman's body. Amelia Goldie, of Australia, says Madonna removed her face from her picture before putting her own head on her body. Amelia tried to contact Madonna, but to no avail. Madonna posted the picture online to promote one of her albums.
Denzel Washington recently photobombed two newlyweds in Central Park. He was there filming a new movie with Michael B Jordan when he walked up to the bride and groom and began posing with him. They were dressed in formal wear and started laughing when they realized what was happening 
Richard Simmons' 'Sweatin to the Oldies' videos are making a comeback. His exercise videos are going to stream on Fuse Sweat, which is an offshoot of Fuse TV. He says, "I am very excited that my groundbreaking fitness series of 'Sweatin to the Oldies' still is so relevant and popular and I hope many new fans will discover these timeless classics." 
'Breaking Bad" and "Better Call Saul" star Bob Odenkirk says his new movie, "Nobody", is partially based on a home invasion he experienced."My family has had a home break-in. And as a dad, I tried to keep the damage to a minimum, just like the character in the movie. I grabbed a baseball bat, [the character] grabs a golf club, and there was an altercation. Police came, and [the event] left me with feelings of frustration and a feeling of wishing for some vengeance or an ability to strike back. So I thought that was something I could build this character out of and what I offered to Derek."
Ariana Grande tells TheBeet.com that she prefers animals over people. "I love animals more than I love most people, not kidding. "
Cardi B tells Billboard magazine that she looks up to Rihanna. 
Taylor Swift has released her first From The Vault song, "You All Over Me (From The Vault)."
The singer wrote on Instagram that she's excited to have Maren Morris providing background vocals on the track. 
She said, "One thing I've been loving about these From The Vault songs is that they've never been heard, so I can experiment, play, and even include some of my favorite artists." 
The track dropped Thursday (March 25th) at midnight eastern.
the Valley Rescue Mission, in Los Angeles, is honoring the late Alex Trebek by naming their new homeless shelter The Trebek Center. Alex and his wife donated $500,000 before his death. The new homeless shelter is going to be housed inside a former rolling rink.
Queen Elizabeth's granddaughter, Zara Tindall, recently gave birth on a bathroom floor. Lucas Philip Tindall is Queen Elizabeth's tenth great-grandchild. Zara's husband, Mike, is quoted by Newser as saying, "The boy arrived very quickly. It was running to the gym, get a mat, get into the bathroom, get the mat on the floor, towels down, brace, brace, brace. The midwife who had planned to meet them at the hospital arrived as they assumed the position and a second midwife arrived as the baby was being born."
Lucas is now 22nd in line to the throne.
Prince's ashes are going to be displayed in Paisley Park's Museum. The Minnesota museum is going to allow 1,400 people in to honor Prince on the fifth anniversary of his death. The visits will last for 30 minutes.
 Lady Gaga and Adam Driver have allegedly been getting close on the set of their new movie "House of Gucci.'
Sarah Jessica Parker recently thanked Britney Spears for saying that she inspires her. Sarah posted: 'Sending all my best and touched that you included me to be companion. X, SJ.'
Chrissy Teigen quit Twitter yesterday with the following post: "Hey. For over 10 years, you guys have been my world. I honestly owe so much to this world we have created here. I truly consider so many of you my actual friends. But it's time for me to say goodbye. This no longer serves me as positively as it serves me negatively, and I think that's the right time to call something. My life goal is to make people happy. The pain I feel when I don't is too much for me. I've always been portrayed as the strong clap back girl but I'm just not. My desire to be liked and fear of pissing people off has made me somebody you didn't sign up for, and a different human than I started out here as! Live well, tweeters. Please know all I ever cared about was you!!!"
Dua Lipa is going to headline Elton John's Oscar viewing party. It will take place on Sunday, April 25th. Proceeds benefit Elton's AIDS Foundation . Mobbed in mexico city
a Jay Z trading card recently sold for $105,780. It's a record price for a non-sports trading card. The card features Jay-Z's signature 
 Jamie Foxx's new Mike Tyson movie is going to be turned into a limited series that will be produced by Martin Scorsese. The series will explore Tyson's life. No word on what network will carry the series 
Vin Diesel's nine year-old son, Vincent, is going to star in "Fast and the Furious 9." He will play a younger version of Vin's character, Dominic Toretto. Vincent earned $1,005 a day for his work on the film.
 Ellen DeGeneres' wife, Portia de Rossi, is recovering from emergency appendicitis surgery. Ellen rushed Portia to the hospital because she wasn't feeling well. She is now taking care of her at home.
The Ellen Degeneres Show" has lost over 1 million viewers since allegations surfaced that her workplace is toxic. She was averaging 2.6 million viewers a day until workers went public with their complaints. Now, 1.5 million viewers are watching Ellen on a daily basis. Around three million people watch Dr. Phil and "Live with Kelly and Ryan" on a daily basis 
KRIS JENNER + CHRISSY TEIGEN: Kris Jenner and Chrissy Teigen are teaming up with Good American co-founder Emma Grede on a line of  plant-powered home cleaning and self-care products called Safely. The collection includes hand cream, hand soap, hand sanitizer, glass cleaner, a universal cleaner and more. The line drops March 25th. 
KRISTIN CAVALLARI + JEFF DYE? On again? After rumors that they split, Kristin Cavallari and Jeff Dye were spotted kissing in Mexico. 
Meghan Trainor is going to star in a new NBC sitcom. No word on what the show is going to be about. Meghan recently gave birth to a baby boy named Riley 
Beyonce sent flowers to Taylor Swift on Friday. She attached a note that read: "Taylor, Congratulations on your Grammy. It was great seeing you on Sunday night. Thank you for always being so supportive. Sending love to you and your family. B."
DaBaby allegedly broke a federal law when he recently burned a stack of $100 bills. Pictures of the burning have been posted online 
Travis Scott recently gifted a friend with a Maybach for his wedding. Travis's friend, Corey, was stunned by the gift. The car retails for upwards of $200,000 
a third Ace Ventura movie is in the works. No word on if Jim Carrey is going to star in the film. We Got This Covered says Amazon Prime may buy the rights to the movie.
Eddie Murphy is working on "Beverly Hills Cop 4." Cinema Blend quotes him as saying, "They've been trying to make another Beverly Hills Cop for 15 years now. Right now, Netflix has it, and they're trying to develop a script. That's what we're supposed to be doing next. But I'm not doing nothing until the script is right."
Kevin Hart gifted his daughter with an $85,000 Mercedes-Benz for her 16th birthday. The black SUV was covered in red bows. Heaven Hart had a superhero-themed birthday party.
Queen Elizabeth has hired a diversity czar because of Meghan Markle's allegations of racism against the Royal Family
Dolly Parton is getting her own 22-page comic book titled  "Female Force:released on March 31st. The comic book will tell Dolly's life story 
TMZ says a new line of Joe Exotic footwear went on sale on Saturday. The sneakers and boots are gold and black and feature leopard print designs. They range in price from $219 to $252. Joe already has a fashion line.
Katy Perry is planning a Las Vegas residency at The Theatre at Resorts World. 
Sources tell Billboard that the residency will start later this year and run into 2022. 
March 15 – March 19
Tom Holland tells London's Heart FM that he is open to replacing Daniel Craig as James Bond. "Should they want to do a younger James Bond, you best believe I would be there. It would be an actual dream come true.  I've got to remind myself that I'm lucky enough as it is, Spider-Man is an absolute delight and privilege to play, but you know, should they want to do a younger James Bond you best believe I would be there. It is what it is, we'll have to wait and see."
 Tom Cruise is selling his 320-acre Telluride, Colorado estate for $48.6 million. The 11,000 square foot mansion has seven bedrooms, nine bathrooms, mountain views, a pool table, wood furnishings, a game room, a gym and two fireplaces 
 the Montecito, California police arrested Nikolas Brooks for trespassing twice on Prince Harry and Meghan Markle's property. The 37-year-old drove from Ohio to meet the couple. He did not say what he wanted from them.
 Adam Levine has purchased a Montecito, California mansion for $22.7 million. The estate was designed in 1923 and sits on five acres. e, a guest house, a pool, a movie theater, a wine cellar, a putting green, a creek, fountains,tennis court.
Sarah Jessica Parker's "Sex and the City" reboot contract has a no nudity clause.
Jennifer Lopez and Alex Rodriguez are having relationship issues.reality TV star Madison LeCroy sign a non-disclosure agreement before they secretly started talking. Madison has been quoted as saying,  "Just an acquaintance. He's never physically cheated on his fiancée with me." 
Beyonce's nine- year-old daughter, Blue Ivy, won a Grammy for Best Music Video for "Brown Skin Girl." She is the second youngest person ever to win a Grammy. Beyonce and Wizkid are also part of the video.
Justin Bieber won a Country Grammy Award last night. He and Dan + Shay won for Best Country Duo/Group Performance for their song ''10,000 Hours''.
MARCH 8 – MARCH 12
Gwen Stefani tells Apple Music that she is thinking about a No Doubt reunion
Dua Lipa tells CBS that she's glad she can use her real name as her stage name . "'Dua' means love in Albanian. It's really cool that I get to have my real name be my stage name. I've learned to appreciate my name a lot more,"
Justin Bieber tells Billboard magazine that he does not own a smartphone. "I definitely learned how to have boundaries, and I just don't feel like I owe anybody anything. That has helped me to be able to just say no and just be firm in it and know that my heart [wants] to help people, but I can't do everything. I want to sometimes, but it's just not sustainable." 
Justin Bieber is not going to perform at the Grammys on Sunday because his album, "Changes", is nominated for a pop award rather than an R&B award
The Weeknd tells the NY Times that he is no longer going to perform at the Grammys. "Because of the secret committees, I will no longer allow my label to submit my music to the Grammys" 
He previously tweeted: "The Grammys remain corrupt. You owe me, my fans, and the industry transparency…Collaboratively planning a performance for weeks to not being invited? In my opinion zero nominations = you're not invited!"
Jennifer Garner tells Ellen DeGeneres that she recently got her ears pierced for the first time at age 48. "I was afraid that my dad would still not like it and he was kind of like, 'Jennifer, I love anything you do,' so I was like, 'Okay,'" 
the website for Seth Rogen's new marijuana company crashed when it launched yesterday. Seth says the "insane traffic" and high demand overwhelmed the company's servers.
 props from classic movies like "Alien," "Die Hard, and "Batman" are heading to the auction block. The "Hollywood Legends" auction is scheduled for April 28th in Beverly Hills, California. Items include:
– Sean Connery's "James Bond" Walther P5 pistol
– the Xenomorph costume from "Alien"
– Bruce Willis' tank top from "Die Hard"
– Edward Scissorhands' scissor hands
– Bill Murray's Air Jordans from "Space Jam"
– a scout trooper costume from "Return of the Jedi"
– Al Pacino's pinstripe suit from "Scarface"
– Brad Pitt's scalping knife from "Inglourious Basterds"
Harry Styles is going to open the Grammy Awards on Sunday night with a performance. He is nominated for Best Pop Solo Performance for "Watermelon Sugar"
 Zayn Malik trashed the Grammys yesterday when he tweeted: "F**k the grammys and everyone associated. Unless you shake hands and send gifts, there's no nomination considerations. Next year I'll send you a basket of confectionery." 
Maren Morris and John Mayer are going to perform together at the Grammys. No word on what song they will sing 
Olivia Rodrigo tells NME magazine that she did not pass her first driver's test. "Essentially, the time I got my drivers licence it was my fourth try, which is really sad. The third one, I finally get there and I fly out from Utah to LA just to take the test because I had to take it in California."
Ava Max tells Rolling Stone magazine that she wants to record with Dua Lipa
Shakira Is Working On New Music
Adam Levine tells People magazine that he and Blake Shelton are still best friends even though he is no longer on "The Voice". "We keep in touch constantly. We're always keeping tabs with each other — texting or FaceTime or however we can do it."
Brady Bunch star Christopher Knight, aka Peter Brady, is benefiting from Prince Harry and Meghan Markle's interview with Oprah. The trio sat on wicker chairs during their interview. Peter's company produced the chairs. They cost $899 a pair and have sold out because of the interview.
the Humphrey Yogart frozen yogurt chain is honoring former employee Meghan Markle with her own special flavor. It's called Banana Royale and features banana and peanut butter ice creams infused with chocolate chips 
Seth Rogen wants to be in the next Guardians of the Galaxy movie. Director James Gunn tweeted: "There is no casting underway for Vol. 3. And in what world would I only cast a "Caucasian" if the character has gold skin? And if I wanted a Zac Efron type wouldn't I go to Zac Efron? Where do you get this nonsense?"
 Hanson star Zac Hanson and his wife, Kate, are the proud parents of a new baby named Quincy Joseph Thoreau Hanson. This is their fifth child 
Justin Bieber tells Billboard magazine that his song, 'Hold On', is a message of hope for people. "This song is just basically like a hopeful record of just holding on, because a lot of us I think want to give up at times. We want to let go and just give up, but I think the message is just basically to hold on, you know?"
Bad Bunny tells Rolling Stone magazine that his goal is to voice a cartoon character. "One of my goals is to be the voice of an animated character in Spanish."
George Clooney is allegedly thinking about leaving Hollywood to become a stay-at-home father. A source tells the magazine, "He tells friends he contemplates leaving Hollywood to become a full-time parent all of the time. Those children are his number one priority these days, not work.
Tiger Woods plans to play golf again once he recovers from his car accident injuries
TMZ says Lady Gaga's dognapping may have been a gang initiation. Lady Gaga has yet to pay the woman who found her French Bulldogs because cops are still investigating her.
Brandi Glanville trolled Lori Loughlin yesterday when she posted the following tweet: "Amazing news my baby got accepted  to the University of Southern California and I didn't even have to fake any rowing pictures or bribe anyone" 
Selena Gomez told Vogue that she's considering retiring from her musical career. Move to acting
Justin Bieber tells ABC that Boyz II Men was a big influence on him. "My mom played a lot of R&B, like Boyz II Men. That played in our house a lot. I would take the CD and take it in my room and try to do the little runs they did. And mimic what they were doing."
Lil Nas X has purchased his first home. The contemporary home has quartz countertops, soaking tubs and a giant outdoor hot tub on a custom-built deck.
Meghan Markle allegedly was pressured to postpone her Oprah interview. A source tells the website that the Royal Family wanted the interview moved to a later date because Harry's grandfather, Prince Philip, is currently in the hospital. "Even if Meghan had the choice to postpone the Oprah special she said she wouldn't because it has absolutely nothing to do with Prince Philip and that this is just an excuse by the palace to keep her muzzled.
Nicolas Cage recently got married for the fifth time in Las Vegas. The 56 year-old tied the knot with his 26-year-old girlfriend Riko Shibata. The couple met in Japan a year ago. They got engaged on FaceTime. Nicolas than FedEx'd a black diamond engagement ring to Riko.
Gwen Stefani's high school newspaper is going viral. A reporter from the Anaheim, California student paper asked her, "What do you think you will be doing in ten years?" She replied; "I will be out of college and hopefully be singing for Kentucky Fried Chicken commercials or even better McDonalds commercials. That's what I'll be, the Kentucky Fried Chicken Girl."
Taylor Swift, BTS, Billie Eilish, Dua Lipa, Roddy Ricch, Mickey Guyton, Bad Bunny, Black Pumas, Brandi Carlile, DaBaby, Doja Cat, Haim, Brittany Howard, Miranda Lambert, Lil Baby, Chris Martin, John Mayer, Maren Morris and Post Malone are all going to perform at the Grammy Awards next Sunday night on CBS. Trevor Noah will host 
Matthew McConaughey continues to explore a run for Texas governor in 2022.
MARCH 1 – MARCH 5
Adam Levine tells Apple Music that Maroon 5's next album is done. "I'm going to tell you right now that the album's done. And I can tell you it's finished, I can tell you it's been mastered, and I can tell you it's been delivered, but I can't tell you when it comes out. But it's not far off, I'll just say that." 
Adam Levine tells Apple Music that he has been spending his time in quarantine listening to music from the early 2000s
Britney Spears' boyfriend, Sam Asghari, wants to start a family with her.
Jason Derulo is teaming with Marvel for a new comic book called Uzo. Uzo dances and makes jokes while beating up bad guys  The comic book will be out later this year or in early 2022.
The Rock tells Comic Book magazine that he is working on a fourth Jumanji movie. "There's conversations have been going we're in the process of moving that along. I can't tell you anything, but we do have big plans for it and that's one of our favorite projects to work on and that's cooking away."
We Got This Covered says Spider-Man star Tom Holland wants to join the franchise.
Miley Cyrus has a new record label. 
The "Prisoner" singer has signed with Columbia Records after seven years and four albums on Sony Music sister label RCA. 
Jason Sudeikis Too 'Heartbroken' To Commit
Jimmy Fallon is selling his New York City home for $15 million. It has six bedrooms, five bathrooms, vintage wallpaper, a home office, a saloon room with a vintage bar and stained glass, a fireplace, a massage bed and a steam shower. Jimmy created the home by purchasing several apartments and then knocking down walls to connect his dwellings
Justin Bieber is going to release his new album, "Justice" on March 19th.
Bruno Mars is launching a new clothing line called Lacoste x Ricky Regal. He is using his alter-ego, Bruno says,  "When I'm on stage, my name is Bruno Mars. When I'm making lavish lux garments, I go by Ricky Regal."
Darius Rucker loves Post Malone's cover of Hootie and the Blowfish's "Only Wanna Be With You."  He posted: "The smile in my face will not leave for a long time.  This is awesome. My bro @PostMalone bringing  it. Hell yes man!!!!!!!!!"
Olivia Rodrigo tells JustJaredJr.com that her goal for 2021 is to graduate from high school. "Oh, this year. This is lame, but very true is I really just hope I graduate high school this year and can be done with high school. 
Lady Gaga's two French bulldogs were found safe on Friday. A woman brought them to a Los Angeles police station. The woman was not involved in the dognapping. Koji and Gustav were unharmed. Police are still looking for the man who shot Gaga's dog walker, Ryan Fisher.
TMZ says the dogs were found tied to a pole in an alley.
the fire that destroyed Shaquille O'Neal's Krispy Kreme donut shop in Atlanta was set by an arsonist. The suspect was caught on video. A $10,000 reward is being offered for information that leads to his capture.
Tom Holland tells GQ magazine that he wears thong underwear under his Spider-Man suit. "I wear a thong, like a jockstrap thing. I have a thong and a mesh underlay suit and then the Spider-Man suit, made from very coarse material, goes over the top."
 Hollywood super producer JJ Abrams is working on a Superman reboot. Consequence of Sound says Warner Brothers and DC Films want to cast a black Superman. Michael B Jordan is reportedly the favorite to land the role.
Tom Brady wished Gisele Bundchen a happy 12th wedding anniversary
FEB 22 – 26
Post Malone has recorded a cover of the 1995 Hootie and The Blowfish hit "Only Want To Be With You." He recorded the song to celebrate Pokemon's 25th anniversary.
 Naughty by Nature is releasing a new shoe today called Naughty by Nature x Ewing Athletics 33 Hi Winter. It commemorates the 30th anniversary of their self-titled platinum album "Naughty by Nature". The $150 high-top is black with orange soles
Tiger Woods doesn't remember being in a car crash. Sheriff Alex Villanueva tells CNN, "At the hospital he was asked about it by the investigators and he had no recollection of the crash itself" 
Carole Baskin tells the Radio Times that she has no plans to star in the second season of 'Tiger King' because she was betrayed by a male and female producer.
Kelly Clarkson tells Entertainment Tonight that she has written 60 new songs since she filed for a divorce.
The Rock has confirmed that he was once suspended from school for beating up two classmates who said wrestling was fake. The confrontation was featured on "Young Rock" on Tuesday night.
Blake Shelton tells Entertainment Tonight that Gwen Stefani drives a minivan to "The Voice". 
Nick Jonas announced that this third solo album, Spaceman, will be available on March 12th. 
The 28-year-old singer told Apple Music's Zane Lowe that most of the songs on the album are love letters to his wife Priyanka Chopra. 
Kanye West spent reportedly spent $13.2 million — or approximately $200 for every vote, on his 2020 presidential campaign. According to People, West contributed $12.5 of his own money while raising a little more than $2 million from outside contributors. He ended his run in November 2020 with about $1.3 million in the bank. West garnered only about 66,000 votes nationally. 
Lady Gaga is offering $500,000 for the return of her French Bulldogs, no questions asked. 
Joshua Bassett is putting his collaboration with Sabrina Carpenter on hold because of the drama surrounding the pair following the release of Olivia Rodrigo's "Drivers Lisence".
Olivia Rodrigo tells Rolling Stone magazine that she loves Gwen Stefani's songwriting ability. ""I love No Doubt. I think that Gwen Stefani is one of my favorite songwriters ever. She's so honest."
Sandra Bullock has donated $250,000 to the Central Texas Food Bank. She used to live in Austin, Texas, but now lives in New Orleans. The money will be used to buy food for Texans, who were affected by last week's Winter storm 
Jennifer Aniston is quickly falling for her new mystery man. A source tells the website, "He is handsome and shares tons in common. They love independent and foreign films, cooking and dogs".
Brian Austin Green was recently doing an interview with the Too Fab podcast when he was asked about Machine Gun Kelly wearing a vial of Megan Fox's blood around his neck. He said, "I don't have thoughts."
Kevin Hart was recently spotted texting and driving on the 405 Freeway in Long Beach, California. He was cruising in a black Mustang when another driver filmed him. Texting while driving on a public road is illegal in California and carries fines of up to $50
Martha Stewart tells Harper's Bazaar Magazine that her biggest career regret is not being able to host "Saturday Night Live.'
Showtime is making a Ray Donovan movie. The new film will pick up where season seven left off. Liev Schreiber is co-writing the film. No word on a release date.
The Paramount + streaming service is rebooting the NBC sitcom "Frasier."
Former American Idol star Katharine McPhee has given birth to a new baby boy. The NY Post says it is the first child for her and her 71 year-old husband, David Foster. Katherine is 36.
Jennifer Lopez's daughter, Emma, is taking guitar lessons from Lenny Kravitz. Lenny and Jennifer are currently filming a new movie called "Shotgun Wedding" in the Dominican Republic.
s Kim Kardashian is already dating following her official split from Kanye West. The magazine claims she is allegedly hooking up with an NFL star.
Dua Lipa tells NBC that a fan once got a tattoo to match hers.
The Weeknd tells Billboard magazine that he still believes the Grammy Awards are corrupt for not nominating him this year. 
Megan thee Stallion has recorded a new song with Idris Elba. He says,  "'I've got a bit of a banger, I don't want to say too much but me, Megan Thee Stallion and Davido that's coming. Shout out to the fanatics."
Kanye West has no plans to live in Los Angeles again once he divorces Kim Kardashian.
Mandy Moore and her husband, Taylor, are the proud parents of a new baby boy named Gus."Gus is here. Our sweet boy, August 
 Chrissy Teigen recently asked President Joe Biden to stop following her on social media so she could once again use profanity when posting. Chrissy wrote: "I have tweeted a handful of times since my treasured @POTUS following. In order for me to flourish as me, I must ask you to please lord unfollow me. I love you!!! It's not you it's me!!!!"
some people want Jeopardy producer Mike Richards to become the show's full-time host. He has been filling in this week.
Mariah Carey Interviews Cardi B About Life, New Album & More!
Spider-Man star Tom Holland tells Backstage magazine that he blew his audition for " Star Wars." "I remember doing this scene with this lady, bless her, and she was just a drone. So I was doing all of this, like, "We gotta get back to the ship!" And she was going, "Bleep, bloop bloop, bleep bloop." I just couldn't stop laughing. I found it so funny. And I felt really bad, because she was trying really hard to be a convincing android or drone or whatever they're called. Yeah, I obviously didn't get the part. That wasn't my best moment."Tom auditioned for the role of Finn which ultimately went to John Boyega
Daft Punk has broken up. They gave no reason for their split and have been performing together since 1993 
John Mayer almost cried while watching the "Framing Britney Spears" documentary.
the Jonas brothers' reunion is over. A source tells the newspaper,  "The Jonas Brothers' reunion is effectively over for now. They had an album ready to go and were about to announce it last March but then the pandemic happened and everything was postponed.
Young Thug recently lost money while gambling in Las Vegas. He posted: "Man, Vegas just won $800,000 from me, man. Man I threw liquor everywhere 
Prince Harry and Meghan Markle already know the sex of their second baby
Zac Efron has given up his Hollywood lifestyle in exchange for a life in the Australian Outback. He is quarantining in a $140,000 fifth wheel RV. The motorhome has a double bed, a leather couch, a shower, automatic pop-up televisions, hot water and a full kitchen.
Jim Carrey wants to star as a villain in a new DC Comics or Marvel Cinematic Universe movie. Carrey has been in talks with Marvel about a future project. The website says he may play an older version of the Joker.
 Danica Patrick doesn't care that Aaron Rodgers is planning to marry Shailene Woodley.
MAROON 5 will release their new single, "Beautiful Mistakes" featuring Megan Thee Stallion on Wednesday, March 3rd.  The band teased the new track on their Twitter account on February 16th, sharing the lyric, "fill my nights with broken dreams".
Nick Jonas is going to host and be the musical guest on "Saturday Night Live" on February 27th 
Rihanna is selling a $1,495 book about her life. Only 500 of the giant-sized books have been produced. The books are hand-sewn and feature many never-before-seen photographs 
Kanye West believes his Presidential run cost him his marriage to Kim Kardashian. A source tells the magazine, "He's in that place of 'if only'. 'If only I had done this, if only I hadn't done that.' He's processing things. He thinks that the presidential run was the straw that broke the camel's back, Before that, there was hope. After that, none. It cost him his marriage."
John Travolta is selling his Isleboro, Maine home for $5 million. The estate sits on 48 acres of land. The main home was built in 1903 and has 20 bedrooms , a playground, a bar and a pool . Kirstie Alley lives nearby 
Pamela Anderson's love life has improved because she is feeding her husband, Dan Hayhurst, vegan sausages.
Justin Bieber was reduced to tears when he finally saw his custom Rolls Royce. 
West Coast Customs has been working on converting the 2018 Rolls Royce Wraith into futuristic vehicle that resembled an unproduced Rolls Royce prototype for three years.  
The singer was rendered speechless as he dropped to his knees in front of the car, overcome with emotion. It was so high-tech that before he could go for a spin, someone had to show him how to open the doors. 
Olivia Rodrigo was a huge fan of the SNL skit that featured "Drivers License" this weekend. 
The segment featured host Rege-Jean Page, along with the show's male castmembers, playing pool and discussing the hit song.  
Rodrigo wrote, "DRIVERS LICENSE SNL SKETCH IS THE BEST BIRTHDAY PRESENT EVER IM SHAKING."
The singer celebrated her 18th birthday on Saturday (February 20th), writing on Instagram, "I'm on my adult sh*t now it's crazy!".
FEB 15-19
Billie Eilish has gotten a restraining order against a man named John Hearle. He has been harassing her and threatening her from outside of her Los Angeles home. John leaves disturbing letters and makes inappropriate gestures towards Billie
The Weeknd has received a diamond Super Bowl ring for his halftime performance. It features a likeness of the Lombardi trophy and his logo.
Taylor Swift tells GQ magazine that she would be in marketing if she hadn't moved to Nashville. "I would still be involved with music in my spare time, but I would have gone to college, and I would probably be involved with a form of business where words and ideas are at the forefront. Such as marketing."
Drake tells HollywoodLife.com that he says anyone he dates would have to be very special. 
Harry Styles and Olivia Wilde may be engaged because he was spotted wearing a gold band on his ring finger.
 Dale Earnhardt Jr has sold his pirate-themed Key West, Florida home for $3 million. He bought the home in 2009 for $2.4 million. It has a pool, large palm trees and pirate decor.
 LeBron James may record an album. He tweeted: "My love for music is INSANE!!! I think I'm going to do a album. Oh no I won't be rapping or anything like that. I'm not crazy, I know what I'm great at, but I tell you one thing I do have. So many friends that can. Thinking out loud." 
Floyd Mayweather recently purchased a diamond-encrusted Rolex for his infant grandson. He posted a picture of the newborn wearing the watch along with the caption: 'KJ's papa got him his first Rolex" 
Kendall Jenner Delivers Assist at Suns Game
Ariana Grande tells V magazine that she understands music more than people. "Music is my dharma. It's what makes my heart smile and what I feel like I am meant to do. I understand music more than I understand human beings and the English language.""
Ken Jennings may become the permanent host of "Jeopardy." Ratings for the fourth week in a row are up. Over 6 million people a night tune in to watch the show and Ken. Katie Couric and quarterback Aaron Rodgers will host the show in the near future. Ken is expected to be named as the permanent host sometime in May 
Paris Hilton is engaged to her boyfriend Carter. She posted: for my birthday, he arranged a special trip to tropical paradise.  As we walked to dinner along the beach, Carter led us to a cabana adorned with flowers and dropped to one knee.  I said yes, yes to forever  There's no one I'd rather spend forever with. ".
 Gorilla Glue Girl Tessica Brown cannot withdraw money from her Go Fund Me account because she is under investigation. People donated over $20,000 to her after she placed Gorilla Glue on her head. Tessica says, "They won't even release it to me because that many people have called and said it was a fraudulent account. Every time you look at it it says it's under investigation."  Tessica was planning to donate the money to her plastic surgeon's foundation 
Demi Lovato is still suffering from brain damage after having three strokes and a heart attack following her 2018 drug overdose. 
The 28-year-old singer made the revelation in the trailer for Demi Lovato: Dancing with the Devil.
Kanye West Is Still Wearing His Wedding Ring
Time to meet the ex. Olivia Wilde and Harry Styles are hopping the pond. The pair have been staying at Styles' L.A. home since she moved out of her home with ex-fiance, Jason Sudeikis, and now it seems Styles and Sudeikis may meet up. 
Wilde and Styles will be bringing her children, Otis, 6, and Daisy, 4, a source tells People, and will reunite him with Sudeikis, who is there filming Ted Lasso in the UK.
Wilde, 36, and Styles, 27, fell in love while filming Don't Worry Darling, which she directed and he starred in.
Rihanna's lingerie brand, Savage X Fenty, has been valued at $1 billion
Olivia Rodrigo tells Vogue magazine that her diary helped inspire 'Drivers License'
Megan Thee Stallion tells People magazine that she is earning her college degree to make her late mother proud.
Tom Brady received $960,855 in coronavirus relief money from the government. A new change.org petition is demanding he return his small business loan.
Kylie Jenner has purchased a $76,000 pair of Birkenstocks. They are made from Hermes Birkin bags. The black sandals have gold clips. Only 10 pairs have been made.
Olivia Rodrigo Is Dying To Get Into The Studio With Taylor Swift
Kendall Jenner announced her new line of tequila on Tuesday. It's named 818, for the area code in Calabasas, and Kendall said that it has been a journey to make it to this point. 
She writes, "after dozens of blind taste tests, trips to our distillery, entering into world tasting competitions anonymously and WINNING  ..3.5 years later i think we've done it!"
Kendall added: "this is all we've been drinking for the last year and i can't wait for everyone else to get their hands on this to enjoy it as much as we do! @drink818 coming soon 
Ryan Reynolds and Blake Lively Donate $1M to Food Banks (Again)
EMMA AS CRUELLA: Emma Stone's Cruella is pretty punk rock. The 32-year-old is taking on the iconic Disney 101 Dalmations villain in a live-action film that follows how she became obsessed with using dogs' skins in her designs. The film will drop May 28th
Olivia Wilde was spotted moving clothing into Harry Styles' house on Valentine's Day. She took the clothes from Jason Sudeikis' house
Netflix is developing their own Britney Spears documentary, which will rival Hulu's, "Framing Britney Spears." No word on a release date 
**Britney Spears' fans are outraged with Frontier Airlines for doing a Free Britney promotion. They are holding a contest where people named Britney can fly for free. Britney's fans are angry that Frontier Airlines is using the Hulu documentary "Framing Britney Spears" to make money. The documentary shows how the media mistreated the pop star during the early 2000s.
Dwayne "The Rock" Johnson tells MovieWeb that he is still thinking about running for president in the future
Kaley Cuoco slammed her former Big Bang Theory co-star, and real-life boyfriend, Johnny Galecki, with the following Valentine's Day post to her current husband, Karl Cook. **It read:  'what a boring life that must have been! I love you @mrtankcook" Johnny responded; 'Um.'
 Michael B Jordan rented out an entire aquarium for his Valentine's Day dinner with girlfriend Lori Harvey. The aquarium had candles and rose petals. When the couple returned home, Michael gave Lori dozens of roses, more candles and a bubble bath.
Prince Harry and Meghan Markle are planning a tell-all interview with Oprah. The 90-minute primetime special is going to air on CBS on March 7th. The couple will talk about their life as parents and why they left the Royal Family. BABY #2
Gorilla Glue Girl Tessica Brown has hired an agent that specializes in product placement, marketing, celebrity management and television. She is hoping to take her clothing line to the next level and become an Instagram influencer.
LeBron James tells BroBible that he may become a high school football coach after he retires from the NBA. 
Machine Gun Kelly Wears Megan Fox's Blood in a Necklace
FEB 8- 12
a judge has ruled that Britney Spears' father, Jamie, will continue as her co-conservator. Britney wanted her bank to be her sole conservator because she feels her father oversteps his bounds.
Taylor Swift is renting a $7.5 million London home with her boyfriend, Joe Alwyn.
Post Malone is going to celebrate World Pokemon Day on Saturday, February 27th with a virtual concert on the Pokemon YouTube channel
a Charleston, South Carolina hotel is celebrating Valentine's Day by recreating scenes from "The Notebook" in their rooms.
The Harbor View Inn says their "Allie & Noah's Romance Package" includes 
Brad Pitt's former married girlfriend, Nicole Poturalski, is around five months pregnant. A source says the couple split up five or six months ago. "If Nicole is indeed pregnant, he would be blindsided. 
Halsey wants people to stop using Instagram filters. 
The singer told Byrdie that altering photos leads people to feel "disappointed" in what they look like in real life. 
SELENA GOMEZ called out Mark Zuckerburg and Sheryl Sandberg for allowing misinformation to spread on Facebook.  The singer retweeted a post from the Center for Countering Digital Hate criticizing the social network for allowing Children's Health Defense and ICAN to remain on the platform. Gomez wrote, "There is so much misinformation connected to Covid on @Facebook. This is going to lead to even more deaths.  Mark Zuckerberg and @SherylSandberg – how does this continue to happen??"
Ozzy Osbourne Releases Video For His Collaboration With Post Malone, animated they say covid I say he is too oldKourtney Kardashian and Travis Barker have been spending a lot of time together, and sources tell People it's getting serious. The pair have been family friends for years, but in recent months, they've been spotted on dates together.
Justin Bieber is going to perform a Valentine's Day concert on Tik Tok. He will perform his 2013 album "Journals" at 9 p.m. Eastern.
Britney Spears's father, Jamie, is allegedly trying to control her life. A source tells the newspaper, "He is drunk with power over Britney's life. She wants to work, she wants to make music and perform, but he is too controlling. He has set her up to fail. 
Cardi B has purchased a $240,000 Hermes Birkin cargo bag. The leather and canvas bag has five pockets and a cup holder. The limited edition bag was inspired by military clothing 
Kevin Hart's personal shopper recently got busted stealing over $1 million from him. Dylan Syer used Kevin's credit card to cipher money into his own accounts. He made extravagant purchases like Louis Vuitton bags and five Patek Philippe watches valued at more than $400,000. Dylan was charged with grand larceny 
HBO Content Chief Casey Bloys tells TVLine that Kim Cattrall's absence from the "Sex and the City" reboot is because her character is no longer friends with Carrie, Charlotte or Miranda. "Just as in real life, people come into your life, people leave.
Shaquille O'Neal's Krispy Kreme shop in Atlanta caught on fire early yesterday. The entire back half of his building was engulfed in flames. Most of it melted. Shaq says,  "I hope no one was hurt and we will bounce back better than ever." 
Simon Cowell is remodeling his London mansion. Before the reconstruction began, an exorcism was performed to rid the home of a ghost. Simon previously heard someone banging on his doors when no one was there 
The Tampa Bay Buccaneers held a boat parade yesterday to celebrate their Super Bowl win. At one point, Tom Brady threw the Lombardi trophy from his boat to Rob Gronkowski's. Rob caught the trophy as fans cheered and blew horns.
BTS is going to perform an MTV Unplugged set on February 23rd. The special will air at 9 p.m. Eastern 
Ed Sheeran tells Time magazine that a record helped him get rid of his stutter. "My dad bought me the Marshall Mathers LP when I was nine years old, not knowing what was on it. And he let me listen to it, and I learned every word of it back to front by the age I was ten, and he raps very fast and very melodically, and very percussively, and it helped me get rid of the stutter. "
Drake tells NBC that he once went on a date with Tyra Banks. "I went on a date with her one time, yeah. We went to Disney Land in disguise, actually. It was fun. I don't know if it was date. It was get together."
the producers of "Jeopardy" are donating Alex Trebek's suits to an organization that helps the homeless get jobs and back on their feet. The show is donating 14 suits, 58 dress shirts, 300 ties, 25 polo shirts, 14 sweaters, nine sport coats and nine pairs of dress shoes, among other attire.
Tom Holland tells Esquire magazine that he has no idea what the new Spider-Man movie is all about. "I honestly have no idea what this film is about and I'm eight weeks into shooting it. Tobey Maguire and Andrew Garfield will not be appearing in this film. Unless they have hidden the most massive piece of information from me, which I think is too big of a secret for them to keep from me."
Starbucks is cashing in on the success of the Netflix series "Bridgerton" by adding a Bridgerton Tea to their secret menu. The Bridgerton Tea is a passion tea with no water or sweetener, four pumps of raspberry syrup, light peach juice, blackberries, strawberries, coconut cold foam and strawberry puree
Billie Eilish tells Complex.com that she will never make any relationship she's in public.
The Weeknd celebrated his Super Bowl halftime performance with an after-party. It featured a cake in the shape of him leaning on a Mercedes Benz. The cake read:  "2021-Forever XO Where Dreams Come True."
—The Weeknd tells Variety magazine that he wanted to work with a cartoon legend. "Working with legendary Warner Bros. voice actor Mel Blanc would have been a dream — getting to play alongside him as Bugs Bunny would have been surreal."
Diddy is suing the new owners of his Sean John clothing line for using his image without his permission. He is seeking $25 million dollars.
Blake Shelton and Gwen Stefani may marry on the Caribbean island of St Barts once the pandemic passes
Mike Tyson and Evander Holyfield have tentatively agreed to fight again. The fight could be worth over $250 million. Tyson bit Holyfield's ear during their controversial rematch.
PINK has officially joined TikTok.  The first video posted on the channel features her 9-year-old daughter, Willow, showing off her singing voice.  The post is captioned with "cover me in *sunshine emoji*" to match the lyrics sung by the budding star. 
GISELE BUNDCHEN LEAVING IMG: After 22 years, supermodel Gisele Bundchen is leaving modeling agency IMG. Page Six says she plans to give her management over to her twin Patricia.
Ashley Benson and G-Eazy are going their separate ways after nearly one year of dating. Benson has unfollowed him on IG. Benson got together with G-Eazy after her split from Cara Delevingne.
Olivia Rodrigo tells Nylon magazine that her life has completely changed since her song "Driver's License" became a hit. "My life has completely shifted within such a short period of time. And yet, everything is the same, and I'm still just spending every day in my room writing songs and doing homework. But it's really incredible to have all these amazing opportunities and be recognized by people who I've looked up to for years. It's been really surreal." 
Dua Lipa tells NBC that the first concert she went to was the Wu-Tang Clan.
Jennifer Lawrence was injured on Friday while filming her new movie "Don't Look Up". She was inside a restaurant when an action scene and an explosion went haywire. A window shattered sending shards of glass at Jennifer's face. She suffered several cuts.
James Corden and Prince Harry recently taped a socially distanced version of Carpool Karaoke. A source tells People magazine, "They taped a COVID appropriate segment of Carpool Karaoke on the double decker. They have been friends for years and had a great time. A lot of joking around and laughter. They toured Hollywood and James showed Harry some special landmarks. They also chatted about Harry's life in the U.S. and his focus now."
sales of corsets are soaring because of the Netflix TV show "Bridgerton"
Beyoncé has blessed a number of celebrities with items from her latest Ivy Park launch, Icy Park.
Queen Bey dropped the visual for her line's latest collection on Friday (Feb. 5th). The new winter capsule is comprised of items for the snow and mountains mixed with a streetwear look. The items, which includes footwear as well, are a range of whites and browns.
The new Icy Park line launches on Feb. 19th and will be available in stores on Feb. 20th.
FEB 1 – 5
The Weeknd tells HotNewHipHop that he has an unusual nickname. "They call me 'Diapers' because I always change my mind"
Jason Derulo tells The Guardian that he doesn't speak English with his family. "I grew up in Miami, but very Haitian. When I was a kid I didn't speak English at all; I still speak mostly Creole with my family."
Taylor Swift tells The Guardian newspaper that the music business can sometimes feel like 'The Hunger Games'.
Katy Perry and Orlando Bloom are planning a beach wedding.
tennis star Serena Williams has built a secret karaoke room in her 14,000 square foot Miami mansion. The room sits behind a doorway that is disguised as a bookcase. Serena says friends and family are not allowed to sing  "Bohemian Rhapsody," "Love Shack," "I Will Survive," and "Don't Stop Believin'."
Salma Hayek is developing a new series for HBO Max called 'A Boob's Life'. The show is about a woman, who has her life turned upside down when her breasts start talking to her.
Chrissy Tiegen is being slammed on social media for tweeting about ordering a $13,000 bottle of wine. She posted, "One time, John and I were at a restaurant and the waiter recommended a nice Cabernet. We got the bill and it was $13,000. How do you casually recommend that wine? We didn't even finish it and it had been cleared."
The Weeknd Will Keep His Halftime Show Performance 'PG-13'
 a Pleasant Grove, Utah theme park, called Evermore Park, is suing Taylor Swift for trademark infringement because her latest album is titled "Evermore."
a cow, named after Spice Girls star Victoria "Posh Spice" Beckham, was recently auctioned off for $357,000. The price is a world record for a Limousin heifer cow.
Halsey tells Business Insider that she used hypnotherapy to quit smoking. "I had to get hypnotized. It's not enough to just remove smoking, you have to replace it with a new ritua
Nick Jonas tells E! News that he and Priyanka Chopra are hoping to have many children. 
 The Weeknd is selling his Los Angeles home for $22 million. It has seven bedrooms, a 300-bottle wine room, a spa, a pool, a guest house, a basketball court a fireplace, a movie theater, a gym and a garage with LED lighting.
Ariana Grande. . . Yes:  29%, No:  80% Doja Cat. . . Yes:  24%, No:  85%
Drake. . . Yes:  22%, No:  86% Kenny G. . . Yes:  27%, No:  82%
Will The Weeknd have a wardrobe change in the middle of the halftime show?  
Bravo is rebooting "The Real Housewives of Miami." The show last aired eight years ago. Producers are currently interviewing South Florida women 
Lamar Odom has agreed to fight Aaron Carter in a celebrity boxing match. Odom is 41 years old while Carter is 33. Odom is nine inches taller than Carter. The three-round exhibition will take place on June 12th in Atlantic City.Kanye West has moved his sneaker collection out of his marital home in Calabasas, California. Over 500 shoes were taken. The NY Post says Kim and Kanye will divorce at some point
Ed Sheeran tells NPR.org that the public owns a song once an artist releases it. "Once you've made a song and you put it out there, you don't own it anymore. The public own it. It's their song. It might be their song that they wake up to, or their song they have a shower to, or their song that they drive home to or their song they cry to, scream to, have weddings to – like, it isn't your song anymore."
Ja Rule recently graduated from Harvard Business School. He took online classes and posted his diploma along with a caption that read:  "I ain't the sharpest knife in the drawer buuuuut,"
Dustin Diamond will be cremated and buried without a gravestone.
Tom Hardy and Idris Elba are battling over who is going to replace Daniel Craig as James Bond. 
Michelle Pfeiffer could have played Clarice in "Silence of the Lambs."I was uncomfortable with that ending. I didn't want to put that out into the world."
Meghan Markle allegedly divorced her first husband, Trevor Engelson, because of extra-marital affairs.
Demi Lovato and Sam Fisher will release their new single, "What Other People Say" on Thursday (February 4th). 
BLACKPINK's first-ever livestreamed concert, THE SHOW, had the largest audience gathered by a female K-Pop group ever. 
According to a press release, the January 31st performance had approximately 280,000 viewers and took in in just under $900,000. 
JAN 25 – JAN 29
Justin Timberlake Has New Music In The Works
His forthcoming album will be the first since 2018's Man Of The Woods. 
Halsey shares ultrasound
The 26-year-old singer has been open about her battle with endometriosis and her previous miscarriage in 2016. 
Report: Drake Pays Off Toronto Rapper's Student Debt
Instagram account 6ixBuzz has reported that Drake paid off Toronto rapper BucksInDaCut student debt. BucksInDaCut took to Instagram to share that his goal for the year is to save more money he did in 2020.  After revealing he began the year with $500 Canadian dollars (around $390 U.S. dollars), he proceeded to count his current savings, which amounted to $1,300 Canadian dollars ($1,016 USD). 
Drake ended up in the rapper's comments, saying, "Yo what's this mans PayPal I'm doubling that for my guy Bucks B."  
In a second video, Bucks confirmed that Drake sent the money and also paid off his student debt. He said,"I gotta big up Drizzy, the one and only Drake, fam," Bucks said in the clip. "He's a man of his word, fam. He doubled my money and on top of that, fam, I told him about my OSAP [Ontario Student Assistance Program loan] and he cleared my debts, fam. So I gotta big up this guy one more time. He's the biggest name in the city, fam. Drizzy Drake, fam, I'm tryna be be like him one day."
Meghan Markle changed the name on her son Archie's birth certificate from "Rachel Meghan, Her Royal Highness the Duchess of Sussex," to "Her Royal Highness, the Duchess of Sussex."
Prince Harry also added "Prince" to the document to complete his title of "His Royal Highness Prince Henry Charles Albert David Duke of Sussex." Archie is seventh in line to the throne.
Adele won't be singing any songs about her ex-husband, Simon Konecki.
Jason Derulo tells WLRN that he started out as a jazz performer when he was in school. 
 Disney is considering rehiring Johnny Depp to play Captain Jack Sparrow in the next Pirates of the Caribbean film. A source tells the news outlets, "Rumours are rife that the Change.org petitions have forced the makers to reconsider." Over 600,000 fans have signed a petition calling for Johnny to return.
Megan Fox and Machine Gun Kelly are not engaged.
 Halsey has purchased Liam Payne's haunted Calabasas, California castle for $10.2 million. The home has five bedrooms, a library, a pool, a waterfall, a koi pond, a movie theater, a recording studio and a wine cellar.
The Weeknd's halftime show is going to be 24 minutes long. A normal Super Bowl halftime show is 13 minutes. The added length is due to advertisers scaling back on commercial purchases this year due to the pandemic 
 Daft Punk may perform with The Weeknd at halftime of the Super Bowl.
The Weeknd has spent $7 million of his own money on his halftime show 
Lil Nas X tells Dazed magazine that he wanted to star in a western movie when he was younger. ""I literally saw myself in a movie. A loner cowboy western. I wanted to run away from everything."
Lil Baby is planning to open a restaurant in Atlanta. You know, lamb chops, lobster tails, rice, stuff like that. A little music, alcohol. Stuff like that
Jason Momoa's wife, Lisa Bonet, allegedly wants Amber Heard to star in "Aquaman 2" rather than Jason's "Game of Thrones" co-star, Emilia Clarke.
Megan Fox and Machine Gun Kelly may be engaged. Both of them have been spotted wearing rings on their ring fingers. Meghan's ring has a large diamond 
Grimes Plans To Move To mars In her 50s
Halsey is pregnant with her first child. Halsey posted pictures of her baby bump online 
Pamela Anderson secretly married her bodyguard, Dan Hayhurst, on Christmas Eve. The couple tied the knot at her home on Vancouver Island. This is Pamela's fifth marriage. She says, "I was married on the property I bought from my grandparents 25 years ago, this is where my parents were married and they are still together. I feel like I've come full circle. I'm exactly where I need to be – in the arms of a man who truly loves me."
Quit social media "mind control"
Jennifer Aniston has allegedly ignored Channing Tatum's advances towards her.
Seth Rogen tells Entertainment Tonight that he is releasing a book about his life titled "Yearbook
 Kris Jenner's former bodyguard, Marc McWilliams, claims she made unwanted advances towards him that involved grabbing his butt, touching his midsection and exposing herself to him. He was in court yesterday updating the previous lawsuit he filed against her. The Blast claims McWilliams wants $3 million. Kris did not comment.
Marshmello has new music on the way.  The EDM pop star announced on Twitter that "You," his new collaboration with Benny Blanco and Vance Joy, will be released on Friday (January 29th).
Kesha And Sam Feldt To Release New Single STRONGER
Justin Bieber didn't think he was actually going to be a musician. I was just playing for fun and uploading videos on YouTube because I wanted to show my family. "
Ed Sheeran has been brewing his own beer during the pandemic. A source tells the website, "Ed loves his beer – particularly his actual ales and craft beers.He is had just a few kits delivered and has been having enjoyable making his personal drinks."
Cardi B is being tested for the coronavirus several times a week. She posted: "I get Covid tested bout 4 times a week. My glam and management gotta get tested as well. Everytime we get tested is about $250 each. This is seriously a new business."
The Weeknd has released a greatest hits compilation called "The Highlights." It features 18 songs.
Fast and the Furious star Ludacris recently had his Mercedes-Benz stolen at an ATM in Atlanta. The rapper left his car running while he was getting cash. Cops used a tracking device to find the Benz in a parking garage. It was returned to Ludacris.
 Katy Perry and Orlando Bloom have put their wedding plans on hold. 
Brad Pitt's former girlfriend,  Nicole Poturalski, may be pregnant
Jason Sudeikis has forbid Harry Styles from meeting his children.
 Blink-182 star Travis Barker, who is dating Kourtney Kardashian, once had a crush on her sister Kim. The website quotes him as saying, "How could you not stare at Kim? I enjoyed hanging out with Paris, but I love curvy girls. Kim was eye candy. I couldn't keep my eyes off Kim."
Beyonce has teased her new adidas X Ivy Park collection Icy Park. According to WWD, the new line features apparel, footwear, and accessories that combine "alpine-inspired elements with classic streetwear references." The Icy Park campaign features Gucci Mane, Hailey Bieber, Kaash Paige, and models Akesha Murray, Shi Gray, and Kyla Coleman.
This marks the third iteration of the singer's Ivy Park collection. The first Ivy Park collection under adidas debuted in January 2020.
Cardi B took to social media to ask fans about advice about acne. She tweeted, "I been breaking out lately, and my face is extremely dry.  I don't think these products are working. I think it's the water out here …What are some good products for little blackheads breakouts and dry skin on your face?" 
When someone suggested Cetaphil, Cardi responded, "My mom love thst sh*t …I don't really like it I don't feel like it cleans my face right."
Cardi even shared a close up look of her skin, saying that she has been breaking out for about three months. Cardi decided to try "The Ordinary" after a fan recommended it to her.
Demi Lovato is set to star in a sitcom pilot for NBC. Variety reports that the project is called "Hungry" and "follows friends who belong to a food issues group as they help each other look for love, success and the perfect thing in the fridge that's going to make it all better. Lovato, who has publicly discussed her eating disorder recovery, will also serve as executive producer for the series.
Is Kelly Clarkson's Show Going to Take Ellen DeGeneres' Spot? Matched ratings
24kGoldn tells Radio.com that he would love to collaborate with Billie Eilish
 Martha Stewart paid tribute to the late Larry King yesterday by revealing that they once went on a dinner date. "We went out on a dinner date. I thought it was a business date but it turns out it was sort of a dinner date."
Billie Eilish tells Vanity Fair magazine that she has no concept of money. "I don't know what things cost because I've never been an adult before, and I grew up with no money. It's a really weird position I'm in. I feel kind of stupid because I'm like, 'I don't know how much Froot Loops are.' I tried to order one box of Froot Loops and I was like, Oh yeah, sure. It's $35. I didn't know that that's expensive…I ordered 70 [little] boxes."
Justin Bieber tells Harper Bazaar magazine that being a child star isn't all it's cracked up to be. "I wouldn't suggest being a child star. It's the toughest thing in the world…Everything is so based on people's looks and stuff…Look at the statistics on how many child stars have crumbled and turned out to be wack jobs. 
Halsey Officially Cancelled The 'Maniac' Tour
outfits worn by Harry Styles have been added to the Rock and Roll Hall of Fame in Cleveland.
Ava Max tells Bandwagon.asia that she would love to collaborate with BTS and BLACKPINK. "Oh I love BTS, BLACKPINK, yeah oh my god I would love to. One day? Hopefully soon."
Jennifer Lopez celebrated the 20th anniversary of her second studio album J.Lo on Instagram Saturday (January 23rd). 
Kobe Bryant's vintage 1963 Impala is going to be auctioned off. The convertible is expected to be sold for as much as $250,000. Kobe's widow, Vanessa, had West Coast Customs from "Pimp My Ride" customize the car. The interior has a white leather upholstery, Swarovski Crystals and a royal blue carpet. Tomorrow is the one-year anniversary of Kobe's death
My Pillow CEO Mike Lindell has hired an attorney because he plans to sue the Daily Mail for saying he dated "30 Rock" star Jane Krakowski. Mike says, "They've done so much damage to my reputation… I'm not just going for a demand letter or a retraction, I want to go after them with a lawsuit because they have damaged my integrity as a Christian and my network to help addicts everywhere."
Kourtney Kardashian and Blink-182 rocker Travis Barker are dating. A source tells the TV show,  "Kourtney and Travis have had a platonic relationship for years and they've been friends and family friends for a very long time, but recently something sparked and their relationship has turned romantic. They live on the same block and things are super easy between them because they know each other so well and just click and get one another," the source adds. "Her kids and his kids get along so well too, which is a major plus for both of them."
JAN 18 – JAN 22
Justin Bieber Is Finishing Up His Next Album
the February 5th release of Camila Cabello's Cinderella movie is being pushed back to July 16th because of the coronavirus 
Drake tells ABC that he's going to take his son to LeBron James' house for basketball camp. ""He's gonna get to a certain age, I'm gonna bring him right to 'Bron's house and I'ma be like, 'Yo, summer camp at Bronny's house
Phoenix Suns fans believe their star player, Devin Booker, is off to a slow start this season because he is dating Kendall Jenner. Fans think the team's poor play is a result of the Kardashian Curse.
Tiger Woods is not happy with HBO's new documentary about his life and extramarital affairs. 
Spider-Man star Tom Holland tells MovieWeb that he wants to do a horror movie.
 Jude Law may play an older version of The Joker in a "Joker" sequel. The new Joker would be one of many characters inspired by the Joaquin Phoenix Joker. Future sequels might include numerous Jokers taking on the role throughout multiple generations. Jim Carrey is also being considered for the role.
 HBO is developing a new "Game of Thrones" series called "Tales of Dunk and Egg." It comes George RR Martin's fantasy novellas. The events take place 90 years prior to the events depicted in "Game of Thrones" 
Bachelorette star Clare Crawley may have found out Dale Moss dumped her after he released a public statement about their split.Claire Instagrammed: "I was made aware of a 'mutual' statement at the same time you all were, so I've needed some time to really digest this.
Drake is delaying the release of his new album. He posted: "I was planning to release my album this month, but between surgery and rehab, my energy has been dedicated to recovery. I'm blessed to be back on my feet, feeling great and focused on the album, but CLB won't be dropping in January. I'm looking forward to sharing it with you all in 2021."
Kanye West has no plans to return to Los Angeles in order to save his marriage. A source tells the magazine, "Kim did everything she could to save the marriage, but it became clear Kanye wanted to do his own thing.
Carole Baskin is thankful Joe Exotic was not pardoned by Donald Trump. She says, "If Joe really had a change of heart, he could do what Mario Tabraue did to lessen his 100 year drug trafficking conviction to 12 years by turning state's evidence against the other animal exploiters."
Garth Brooks may have gotten hair plugs for Joe Biden's inauguration.
The Internet reacts …"They forgot to swear in Garth Brooks' hair transplant"
"My biggest take away from the #Inauguration was that Garth Brooks got new hair." "Someone has to say it. Garth Brooks has great hair plugs"
Chris Hemsworth and Jason Momoa are allegedly feuding as both are filming new movies in Australia. 
Lopez sang a medley of "This Land Is Your Land" and "America The Beautiful" but snuck in some lyrics of her own. After reciting part of the Pledge of Allegiance in Spanish, the singer slipped into her 2000 hit "Let's Get Loud." 
Katy Perry, Jon Bon Jovi, Justin Timberlake, Demi Lovato, Ant Clemons, Bruce Springsteen, Foo Fighters and John Legend performed at the prime time Celebrating America special.  Sound from the event can be found in Today's Audio. 
Machine Gun Kelly Addresses Social Media Absence
Dua Lipa tells Vogue magazine that she doesn't rule out returning to the runway someday as a fashion designer. "I'd love to do something fun in terms of fashion. At the moment, my focus is music,
Ariana Grande tells Vogue magazine that her preferred look may seem odd. ""Oversized men's jackets as dresses, thigh boots and generally no pants. It just feels comfortable to me."
CJ tells NME.com that his song, 'Whoopty' passed 100 million views on his birthday. "It was actually my birthday on the same day that I hit 100 million.
Ben Affleck has been getting over his breakup to Ana de Armas by having Dunkin Donuts delivered to his home
Ben Affleck and Ana de Armas allegedly broke up because he would not commit to having more children. 
Marilyn Monroe's former Los Angeles home has sold for $88 million. The home was originally put on the market in 2017 for $180 million. The 1935 mansion has nine bedrooms, 10 bathrooms, a pool and fountains. Marilyn bought the home in 1961 for less than $80,000 
Bachelorette stars Clare Crawley and Dale Moss have broken up
"They are mainly in disagreement over lifestyle preferences. Dale wants to be in a lively city and focus on his career, and Clare is rooted in Sacramento to help care for her mom. It's been very tense recently between them."
Miley Cyrus is allegedly in a downward spiral because her latest album, "Plastic Hearts", bombed
Ed Sheeran tells NME.com that his first manager wanted him to dye his hair. "The other management actually resigned from me because they didn't think I was going anywhere. They told me I needed to drop the looping pedal, dye my hair black and give up the rapping
Justin Bieber tells I-D.Vice.com that he once dyed his hair to look like Eminem. "I was obsessed with Tupac Shakur and Eminem. I even dyed my hair white-blond every summer for four straight years when I was eight during soccer season. 
Snoop Dogg tells Bravo that he and Eminem have squashed their beef. "We're still friends. That's family business and I don't want to make it more than what it is. He said what he said. I respect that. And we just gon' keep it right there."
Lil Nas X tells Insider.com that he took his family bowling with his first big music paycheck. "What did I do with my first major paycheck? I think I took my family bowling. Like, everybody. It was a lot of us, not just my immediate family. But yeah."
 a limo is waiting outside of Joe Exotic's prison because he believes 
Donald Trump will pardon him today
Halsey sent Olivia Rodrigo a customized cake to congratulate her on the success of "drivers license". 
Rodrigo shared a snap of the cake on her Instagram Stories. The confection had a pastel purple trim and the image of a California driver's license with Rodrigo's name and photo on it. 
Pop Crave shared a screenshot of the post, captioned, "holy sh*t thank you @iamhalsey". 
"Drivers License" was streamed 65,873,080 times during the week ending on January 15th, breaking the Spotify record for most streams of a song in a single week.
Matthew McConaughey tells the Better Together podcast that he once got kicked out of a WWE wrestling show. "I got kicked out of Hirsch Coliseum in Shreveport. I got kicked out, I snuck back in through the bathroom window, and then I got kicked out a second time, the same night for spitting a loogie on King Kong Bundy. He looked me in the eye and scared the heck out of me after I did it. And I took off running and they caught me and kicked me out for the second time that night. I brought a paper bag full of old, mushed tomatoes and Skandor Akbar comes out and I'm just pelting him. And that was all great until they started really connecting. Then the security found me and they kicked me out."
Shawn Mendes and Camila Cabello may be planning to get engaged in 2021. A source tells the magazine,  "Their relationship is more serious than ever. It looks like an engagement is in the cards for the new year!"
Chipotle is selling a Shawn Mendes Bowl. It features Cilantro-Lime Cauliflower Rice, black beans, chicken, roasted chili-corn salsa, romaine lettuce, and guac. A dollar from each bowl will go to the Shawn Mendes Foundation.
 Dr. Dre has been released from the hospital following his brain aneurysm. A source tells TMZ, "There are medical professionals at his home who will monitor him 24/7 for the next few weeks to make sure he's okay."
Kanye West is suing one of his interns for posting confidential photos on social media. The intern shared pictures of the Yeezy brand even though he signed a non-disclosure agreement. Kanye is seeking $500,000 in damages
 Megan Thee Stallion tells NME.com that she wrote her album, 'Good News' by herself in her home. "When I'm by myself, that's when my creativity comes to me. The whole album was basically written in the living room, the shower, the backyard"
24kGoldn tells HipHopDX.com that his song, 'Mood', came from a gaming session. "I went to Iann's house to go just chill and we were playing Call of Duty and Omer and KBeazy – they just start making beats. And when I heard that guitar rift, I just started singing, 'Why you always in the mood…' And Omer was like, 'Yo that's hot!'"
Caitlyn Jenner is in talks to make a cameo appearance on the "Sex and the City reboot.'