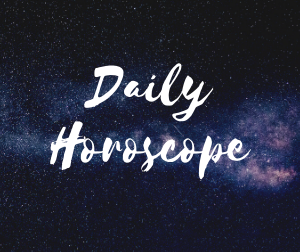 Aries 
 Powerful emotions could lead to some profound spiritual breakthroughs today.
Taurus 
 Today's lively energy could give rise to some healthy debates. You may not mind a clash of opinions, as long as everyone expresses themselves respectfully.
+Gemini STINKER
 Your intuition may be quite powerful now, particularly regarding your career. If you're longing to change jobs, this is a great time to send out applications, go on interviews, or apply for business loans.
Cancer 
Your powerful domestic instincts could be heightened even further today.you're inspired to try a new activity or plan a getaway
+Leo 
Financial and emotional support may be coming your way you've been yearning to get your own place or make some costly renovations to your home, you could receive some practical assistance from a loved one. 
Virgo
Two heads are better than one right now. Working with your best friend or business associate can help cut your work in half, although you might hear some incisive criticism from them regarding your methods. 
+Libra
Improving your financial status could be the driving force in your life now, whether you're saving for something big or simply have a taste for the finer things in life. 
Scorpio 
You may be feeling an urge to step out of the shadows and into the light. Brave Mars is in your sign and forming a beneficial angle to idealistic Neptune in your expression sector, encouraging and inspiring you to speak your truth. Creative pursuits should be especially rewarding —
+Sagittarius 
You may prefer keeping a lower profile than usual at the moment. Even if your presence is in demand, devoting yourself to domestic pleasures might feel more fulfilling than going out
Capricorn
Brilliant ideas could be coming to you fast and furious, so now is not the time to keep your thoughts under wraps! By making pitches and proposals, you can establish yourself as a great innovator.
+Aquarius 
you're being beckoned by the stars to fulfill your career ambitions. it's a great time to pursue your dream job! Ignore anyone who claims you can't make a good living in your desired field 
Pisces
Accept any offers with openness and gratitude because working with someone at or above your level may open up a lot of possibility for you. Whether you're developing a professional interest or a personal one, you have a chance to grow into your dreams.
# 2 15 23 29