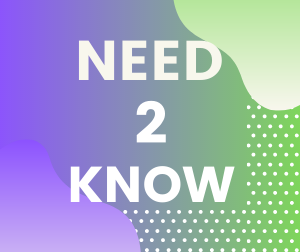 Wednesday's History Lesson: October 6th is the 279th day of 2021. There are 86 days remaining until the end of the year
Today is National Noodle Day, National Kale Day, International Walk & Bike to School Day, Canadian Beer Day, National Coffee with a Cop Day, National Pumpkin Seed Day, National Physician Assistant Day, National Coaches Day, Garlic Lovers' Day, Mad Hatter Day and National Plus Size Appreciation Day
There are 25 days remaining until Halloween
There are 34 days remaining until Daylight Saving Time Ends
There are 36 days remaining until Veterans' Day
— On this date in 2010, Instagram is founded
– ABC says a new study reveals that Pfizer's coronavirus vaccine is 90% effective at preventing hospitalization. It's also 90% effective against the Delta variant 
– KSHB says a gorilla at the Kansas City Zoo has tested positive for the coronavirus. Charlie started showing symptoms on September 22nd. He is responding well to treatment and is receiving vitamin C, zinc and ibuprofen. 
– CNN says Halloween Peeps are returning to store shelves. Just Born Inc, the company that makes Peeps, did not produce Halloween or Christmas Peeps last year due to the coronavirus. The Halloween Peeps include pumpkin marshmallows, ghost marshmallows and skull marshmallows 
– Fatherly magazine says Seinfeld star Jason Alexander reacted to William Shatner going into space with the following tweet: "@WilliamShatner is going to space? My man! I guess this means I have to become a marine biologist"
– The NY Post says Jeopardy's ratings have jumped by six percent since Mayim Bialik took over hosting for Mike Richards. 
– The Daily Mail says the Game of Thrones prequel, "House of Dragons", will premiere on HBO Max in 2022 
– E! News says the Sex and the City reboot is going to premiere in December on HBO Max.
– CNN's says Wendy's is turning their Frosty drink into a cereal.  "Wendy's Frosty Chocolatey Cereal" will cost $3.99 and will include a coupon for a free Frosty. The cereal will be available for a limited time 
– A new survey by LendingTree reveals that 84% of people treat their pet like their own child. 
TMZ says Brian's neighbors are charging the media $3,500 per week to rent lawn space 
Grey Poupon Launches Wine: The Drinks Business website says Grey Poupon launched their own $30 wine yesterday. The white wine is infused with mustard seed and has an alcohol by volume of 13.7%. The table wine is called Grey Poupon "La Moutarde Vin" Napa Valley Viognier 2020. It can be purchased on the Grey Poupon wine website. 
Franzia Boxed Wine Costume: The Modesto Bee newspaper says Franzia is selling a $40 Halloween costume. The costume is a giant box of Franzia wine. People can dress as a Chardonnay box or a red wine box. The costumes are available online. 
Dog Goes Viral For Balancing Drinks On His Booty: Newsweek magazine says a chocolate Labrador, named Ollie, is going viral because he can balance drinks on his booty. Tik Tok videos show him with his front legs on the ground and his booty in the air as he balances teapots, glasses of water, fruit juice drinks, coffee and wine glasses. Over 37.5 million people have watched Ollie's videos
Stay In A Mental Hospital On Halloween: WLKY says Louisville's Waverly Hills Sanitarium is auctioning off an overnight stay on Halloween. The winner and 20 friends will stay in the mental hospital for an entire day. They can bring their own ghost hunting equipment
The auction reads  … Spend Halloween Night at one of the most haunted places on earth, The Waverly Hills Sanatorium.  Bid now for your chance to investigate Waverly Hills Sanatorium on the most coveted night of the year. For the first time ever, we are offering a Private Overnight Investigation of the Waverly Hills Sanatorium on Halloween night. The one night of the year when it is believed that the veil between the physical and spirit worlds thins. Come and experience all that the halls of Waverly Hills have to offer on this hallowed night. Bring your own ghost hunting equipment, cameras, voice recorders, etc. to see if you can make contact with the spirit world. (Ouija boards, seances, etc. are prohibited) Proceeds are going to benefit the Waverly Hills Historical Society
the Silence of the Lambs house, in Perryopolis, Pennsylvania, is available for rent. Chris Rowan bought the home and is renting it through Airbnb. There is a life-size Hannibal Lecter replica in the entryway. The replica is wearing a leather face mask, an orange jumpsuit and a straight jacket. A Halloween night stay for eight people costs $2,195. 
Worker Loses Finger At Tootsie Roll Factory: WMAQ says a worker at a Tootsie Roll factory in Chicago lost a finger. The man reached into a machine to remove some debris when the machine snapped down on one of his fingers. The U.S. Department of Labor issued Tootsie Roll a violation and ordered them to pay $136,000 in fines.
 Meghan Trainor and her husband, Daryl, have installed toilets next to one another in their bathroom. The paper quotes her as saying, "We just got a new house, and we did construction. Nobody knows this, but in our bathroom, there was one toilet, and a lot of time in the middle of the night when we're with the baby, we've got to pee at the same time. So I was like, 'Can we please have two toilets next to each other?' We got two toilets sitting next to each other, and we've only pooped together twice. We pee at the same time a lot."
2,700 Year-Old Toilet Found: NBC says a 2,700-year old toilet was recently found in Israel. Archaeologists were digging in Jerusalem when they found the limestone toilet in a rectangular cabin. Scientists are hoping to examine the toilet so they can learn more about what people ate in ancient times 
Sometimes kids find the darndest things. A six-year-old boy was walking with his family in the Dinosaur Hill Nature Preserve in Michigan on September 6th when he found a 12,000-year-old mastodon tooth. Julian Gagnon told WDIV-TV, "I just felt something on my foot and I grabbed it, and it kind of looked like a tooth." His parents allowed him to bring it home, where they realized it might be a fossil. They then contacted the University of Michigan Museum of Paleontologists, who identified the item as the upper right molar of a juvenile mastodon, a species that lived in Michigan about 12,000 years ago. The Gagnon family donated the tooth to the museum, and Julian will be rewarded for his donation with a behind-the-scenes tour this month. 
Officers Mistake Halloween Tarantula For The Real Thing: Burlingame, California animal rescuers recently went to a home after receiving a call about a tarantula on the roof. An animal control officer climbed onto the roof and slowly moved in to capture the tarantula. The officer then realized it was plastic and a Halloween decoration from last year.
Florida State Troopers Chase Elderly Man On Scooter: Fox News says Florida state troopers were recently seen chasing an elderly man on a mobility scooter on the turnpike. The 75 year-old man told police that he had accidentally drove onto the highway and didn't know how to get off. Police escorted the man to the next exit ramp.
Today's Mindbender: "If this food is cooked properly then it should stick to the wall when its done. What is it?"
Extra Clue: lunch and dinner
Extra Clue: boiled
Final Clue: carb OR red (sauce)
Answer: pasta